It may look like this blog is just a stub – it's not. Many events have been postponed or cancelled in an effort to curb the spread of Covid-19 and as such there aren't many (if at all) events to communicate with you. BUT, when there is something that pops up, we'll update this page faster than you can say "remember your mask".
Normally, this would have been a list of photographic events and competitions to look forward to in 2021 (updated throughout the year), but now this introduction may have more meat than the list of events below. Interesting times 😕
So, if you're still keen on other updates like photographic gear specials and competitions (which, curiously, there will be more of this year!), follow our social pages: Facebook & Instagram.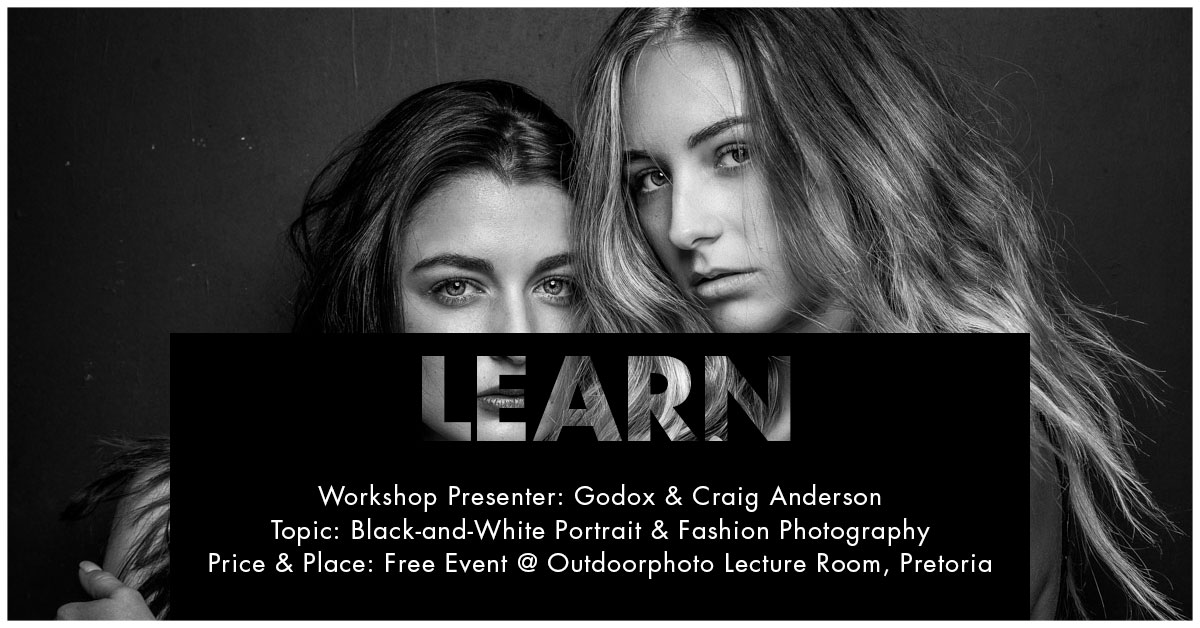 Godox & Craig Anderson: B&W Portrait & Fashion Photography
Join in for a FREE 2-hour workshop with Godox and Craig Anderson. They will be discussing black-and-white portrait and fashion photography using the Godox AD300Pro and AD100Pro.
There are only 30 spaces available. Contact wouda@outdoorphoto.co.za to reserve your spot. Remember to bring your mask with you!
Date & Time: 15 April, 16:00-18:00
Presenters: Craig Anderson & Godox
Place: Outdoorphoto Lecture Room at 322 Garsfontein Drive, Waterkloof Glen, Pretoria.
Event details on Facebook.