Excitement runs high with the Rugby World Cup 2019 at our doorstep. It kicks off on Friday, 20 September with the host nation, Japan, playing against Russia. South Africa braves New Zealand on the field the very next day!
Energised for the coming matches, we've asked award-winning international photojournalist and sports photographer, Christiaan Kotze, for expert tips for getting that perfect action shot. Having been spotted at the sidelines of major sports fields, he's mastered the art of sports photography.
Great sports photographs are sharp and in focus. Professional DSLR and mirrorless cameras like the Nikon D4S, D5 and Z6, and Canon EOS 1DX Mk II with fast shutter speeds will enable you to freeze motion at the height of the action. For sports photography, using the right equipment truly does make a difference.
Good composition helps to tell the story of the game. To freeze action at the right moment, you need to be able to anticipate the players' moves. This know-how comes with practice and, of course, understanding the game. Alternatively, crop the photo in post-production. For knockout contrast, cameras with good low-noise ISO capabilities can give you better shutter speeds to freeze frame the action. To isolate the subject from the background, I recommend using telephoto lenses with bright, large apertures like a 200-400mm f/4 zoom lens, or 300mm f/2.8, 400mm f/2.8 and 600mm f/4 prime lenses.
Of an 80-minute rugby game, I concentrate every second. Don't chit chat with the people next to you – you never know when something exciting might happen! But, remember that sports photography is not just about capturing the action, but also emotion. Look out for photo moments after the game, like celebratory hugs or the agony of defeat.
Lastly, don't get into the habit of chimping (constantly looking on your camera's LCD screen after every photo. It steals valuable seconds during which you could've been shooting had you been looking at the game.
Sports photography is exciting. Enjoy every moment and the memorable images you are creating.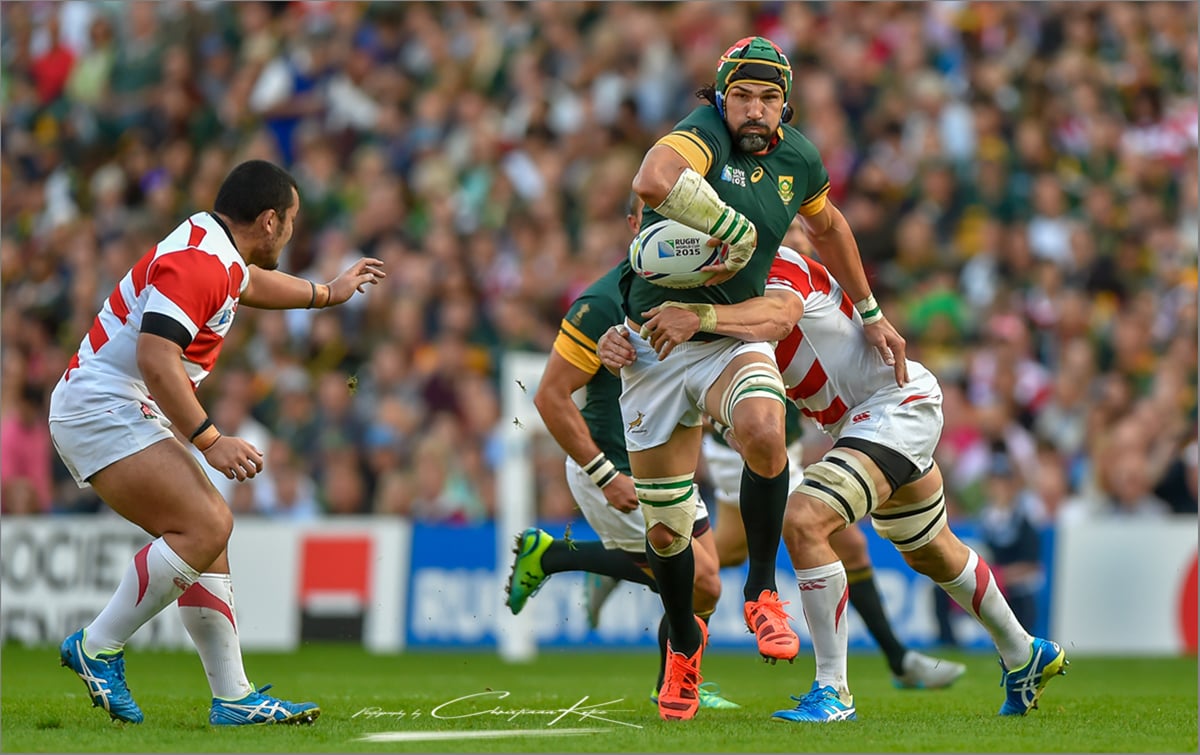 Victor Matfield during the RWC match South Africa v Japan in Brighton, England on 19 September 2015.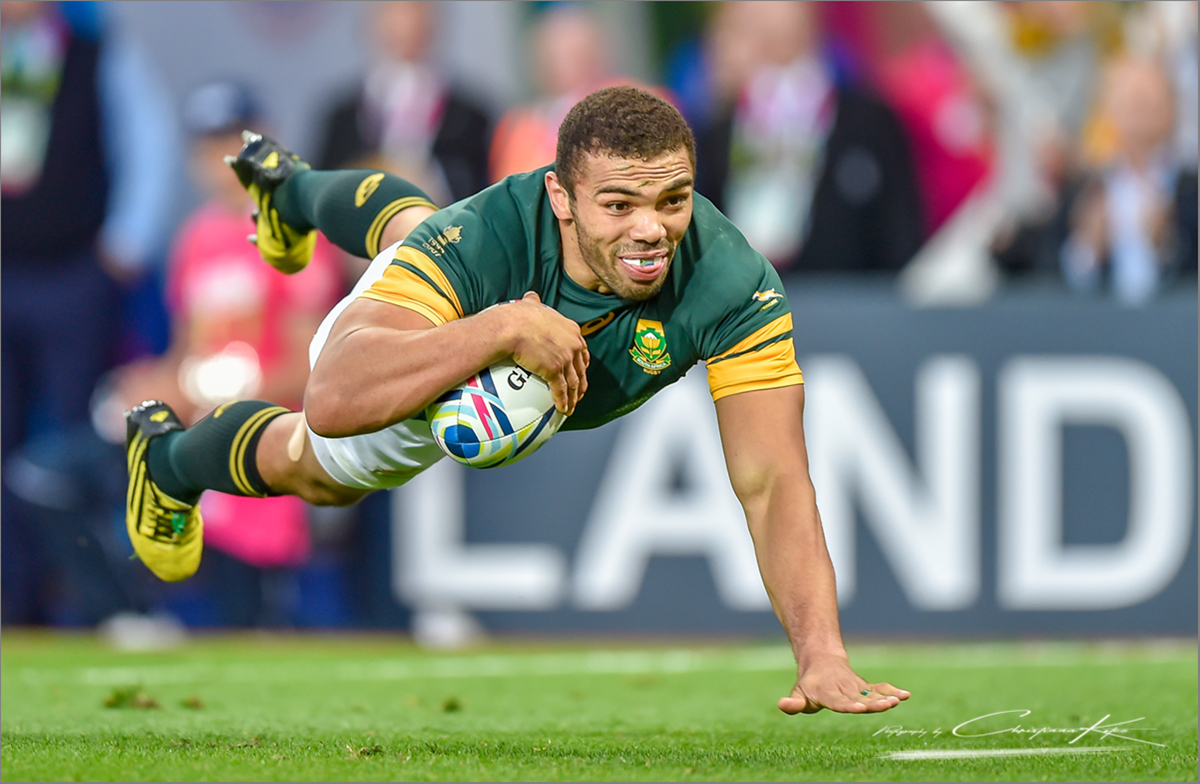 Bryan Habana scoring on of his record equaling attempt to Jona Lumu's record of the most tries during a RWC tournament in the RWC match South Africa v Samoa at Villa Park in Birmingham, England on 26 September 2015.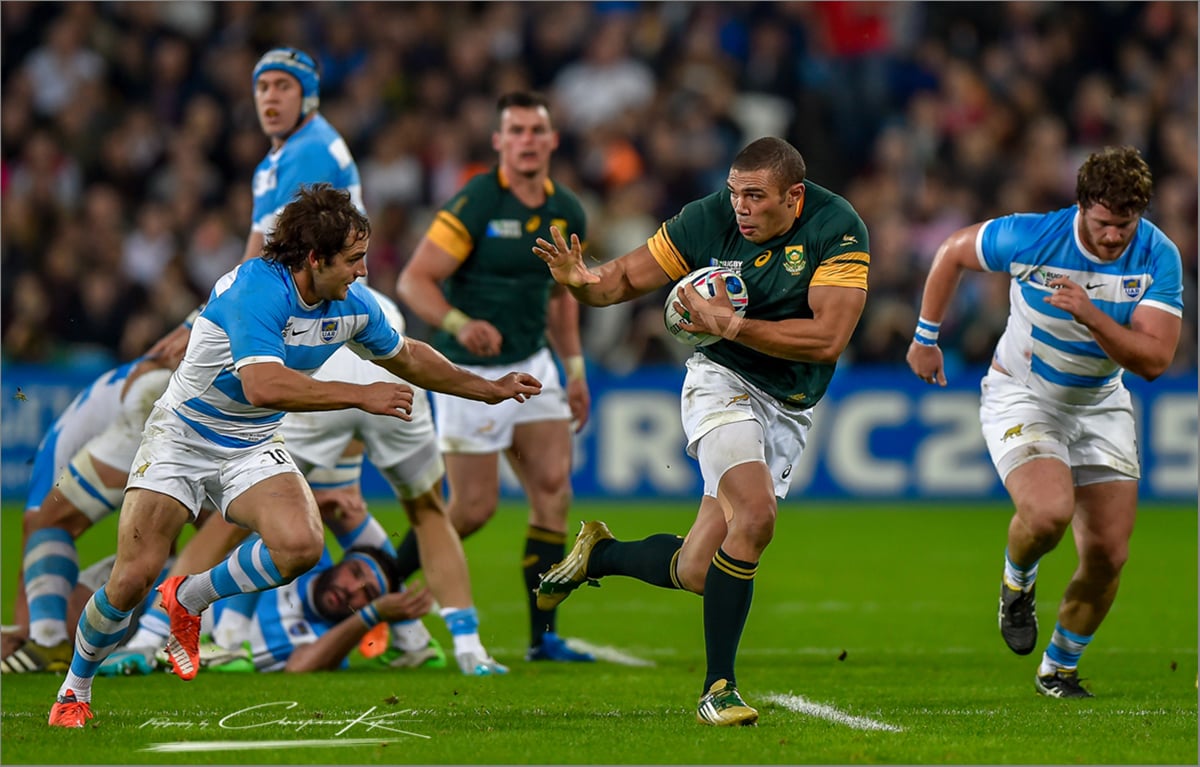 Bryan Habana in action during the RWC bronze medal match South Africa v Argentina at the Olympic Stadium in London, England on 30 October 2015.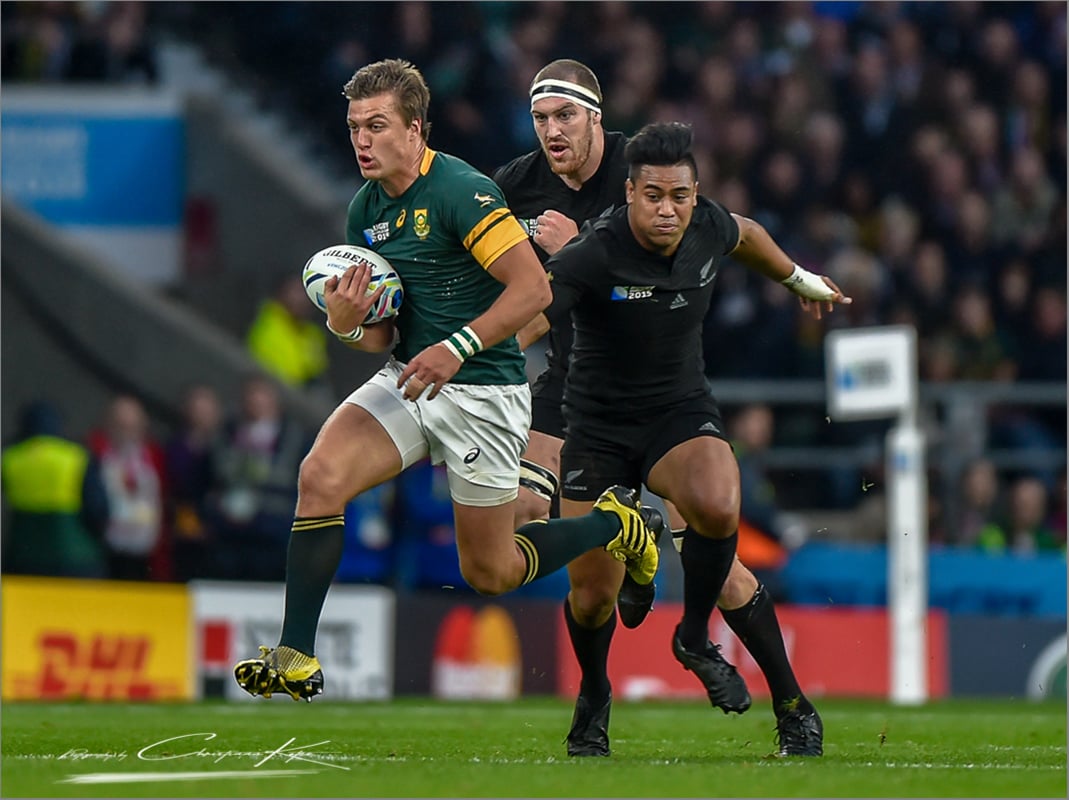 Handre Pollard in action during the RWC first semi-final match South Africa v New Zealand at Twickenham Stadium in London, England on 24 October 2015.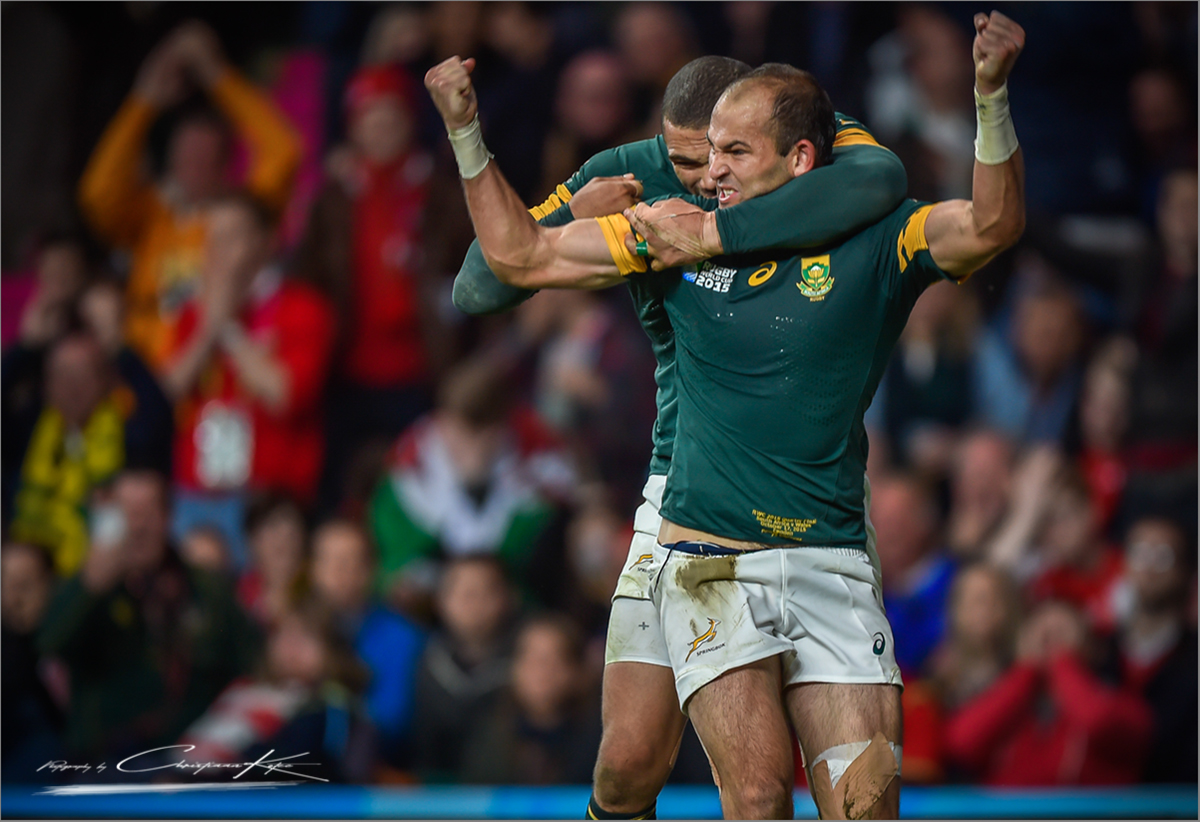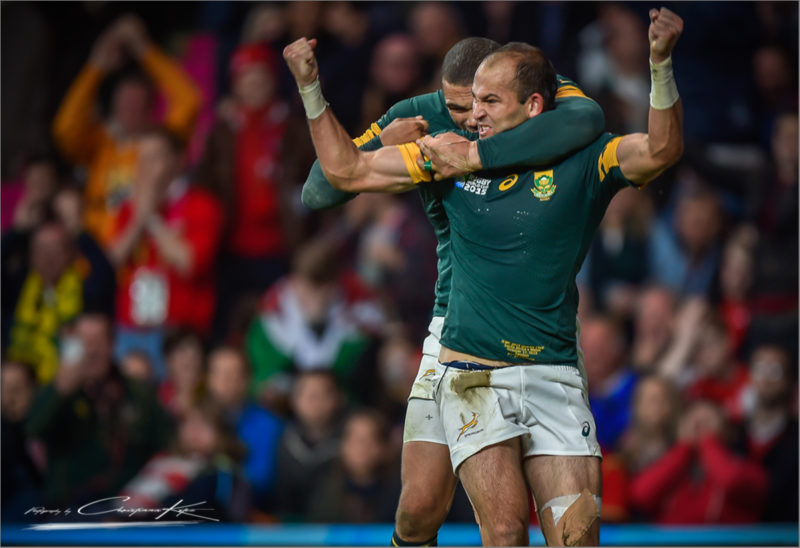 Fourie Du Preez scoring his epic winning try celebrates with Bryan Habana during the RWC 2015 South Africa vs Wales match in the first quarter final game at the Twickenham Stadium in London, England on 17 October 2015.
All photographs © Christiaan Kotze/ SASPA
For more of Christiaan's work, follow him on: