When he was 13 years old, a teacher invited Corey Rich to go climbing and it changed his life. The week thereafter, he took his father's SLR camera to document his adventures and a career was born. Now, he is probably one of the most recognised adventure sports and outdoor lifestyle photographers and filmmakers with a booming career and supportive family.
"I'm at my most creative dripping in sweat and a little scared"
My entire career is based on pushing really hard to make ideas a reality. You have to work hard physically and mentally to get these money shots and it takes a lot of logistics and planning. I'm at my most creative dripping in sweat and a little scared. 
This becomes evident when looking at the cover of his most recent book: The Stories Behind the Images. Lessons from a Life in Adventure Photography. The cover image was taken while Tommy Caldwell and Kevin Jorgeson were working on the Dawn Wall Project on El Capitan in Yosemite National Park – they didn't come down for 19 days up until the project was completed. You have to be in it to create compelling photographs. Even when you're sick, really sick, you don't quit. You go ahead, suck it up, don't complain and push through. When I reached the top, the excitement overshadowed everything else and I was just happy to be a part of something so momentous.
A collection of essays
Corey refers to his new book as a collection of essays. It includes short stories with some of his favourite photographs (as well as flops) and profiles of incredible people he has worked with. The pictures in the book are diverse and stretch over 30 years. "I don't want it to be the typical hardcover photo book that sits on a coffee table. I want it to be affordable; it should get packed in and taken along on travels."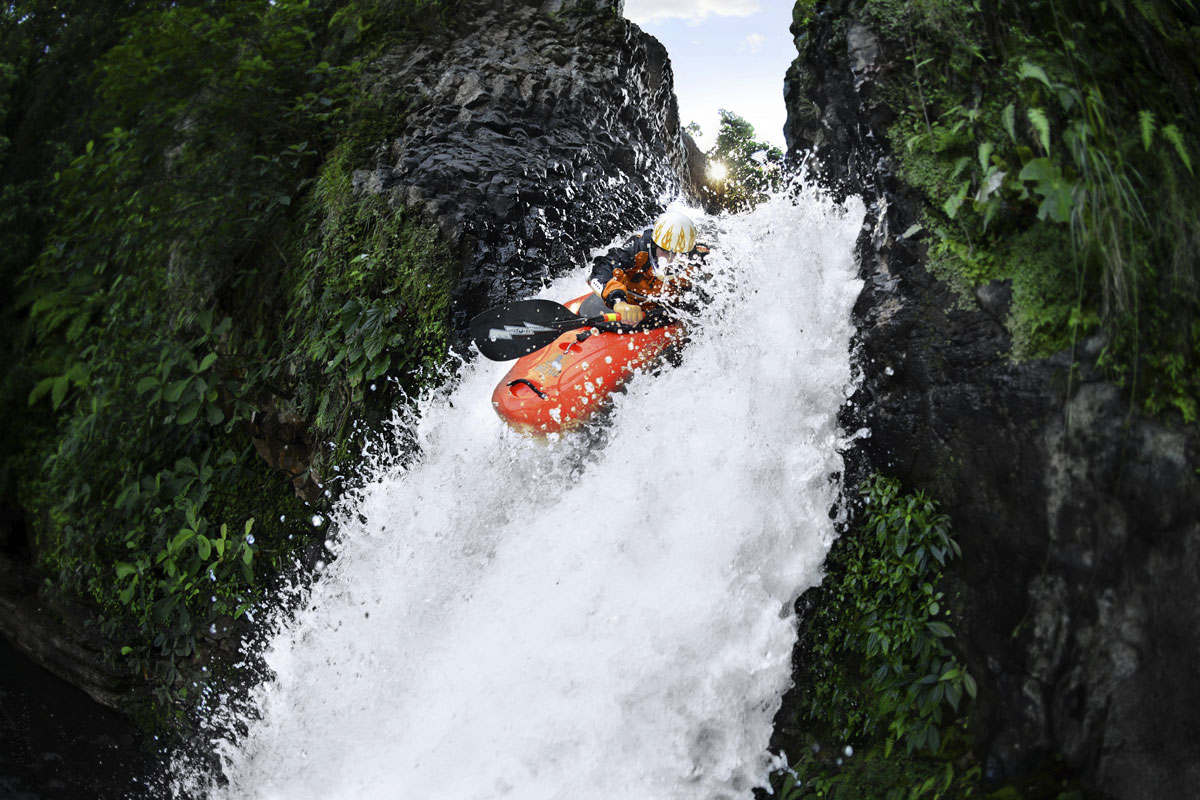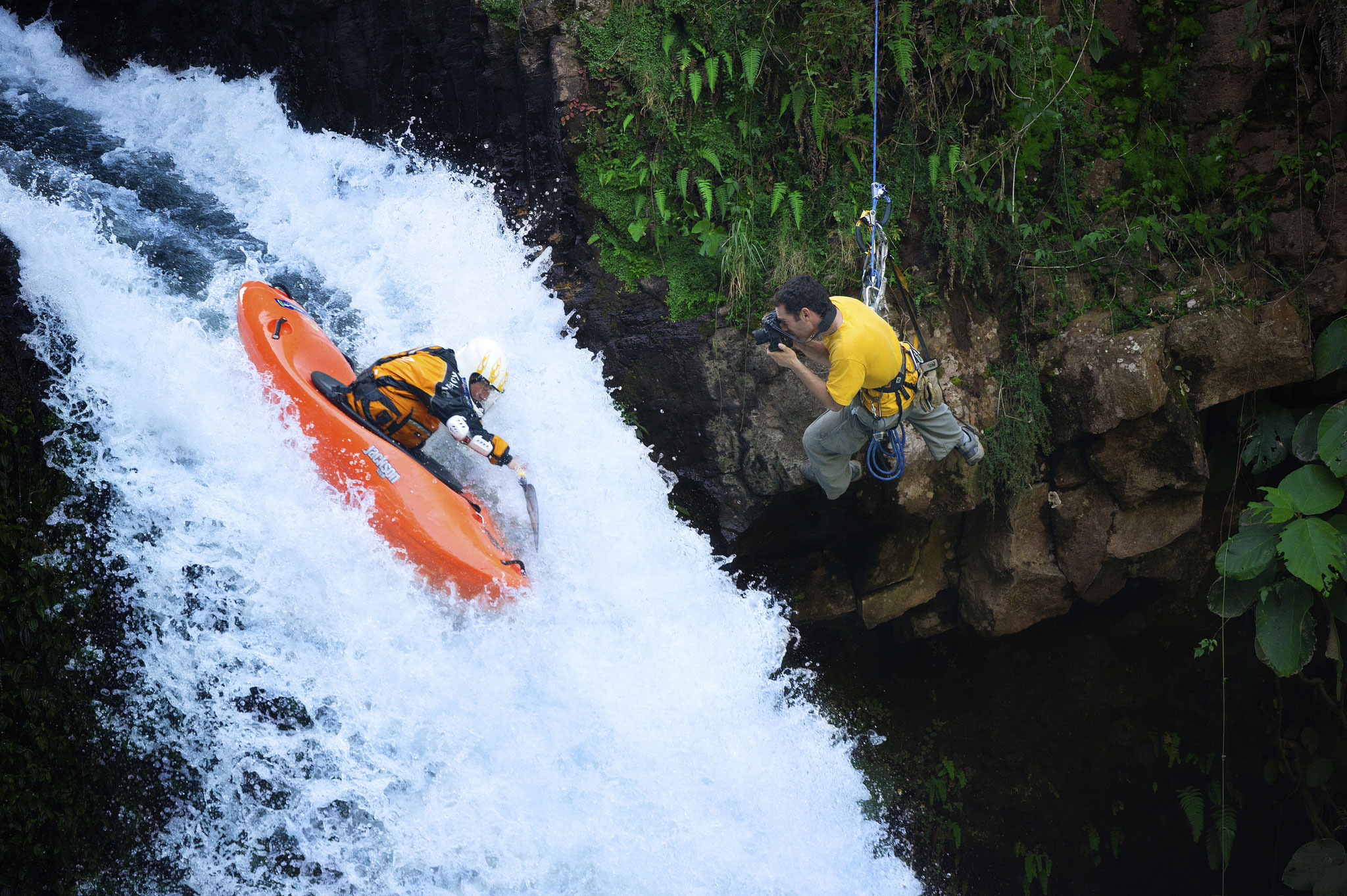 Working with professional athletes
I deeply appreciate spending time with people that are really good at what they do. It is inspiring. Elite athletes possess raw talent, but also perseverance. They have to make wise choices, have a good head on their shoulders, train a lot and eat well. It's not just a collaboration – there's a parallel among us as every athlete wants to be the best in their respective field. Over time, meaningful relationship form and we become good friends. We've gone from full-time athletes/adventurers living on the road to still doing everything we love, but now doing it with a family!
No photograph is worth dying for
The most dangerous situation I've ever found myself in was when I was photographing Tommy and then-wife, Beth, when they were free climbing The Nose of El Capitan. I was hanging probably about 600 m off the ground. Through a series of events, I managed to take the knot out of the end of the rope I was hanging on so that it wouldn't show in the photographs. While repelling down the rope, Tommy at one point just said, "Stop, what are you doing?". I was kind of confused and then realised that somehow during the haste of getting into the right position to get the photo, I didn't bother to put a knot into the end of the rope. I was less than half a metre from falling off to my death. It's a reminder that you have to be very calculated with the risks you're willing to take in order to get those photos. It was a reminder that human error – one little slip-up – can cost you your life. Don't ever take safety for granted!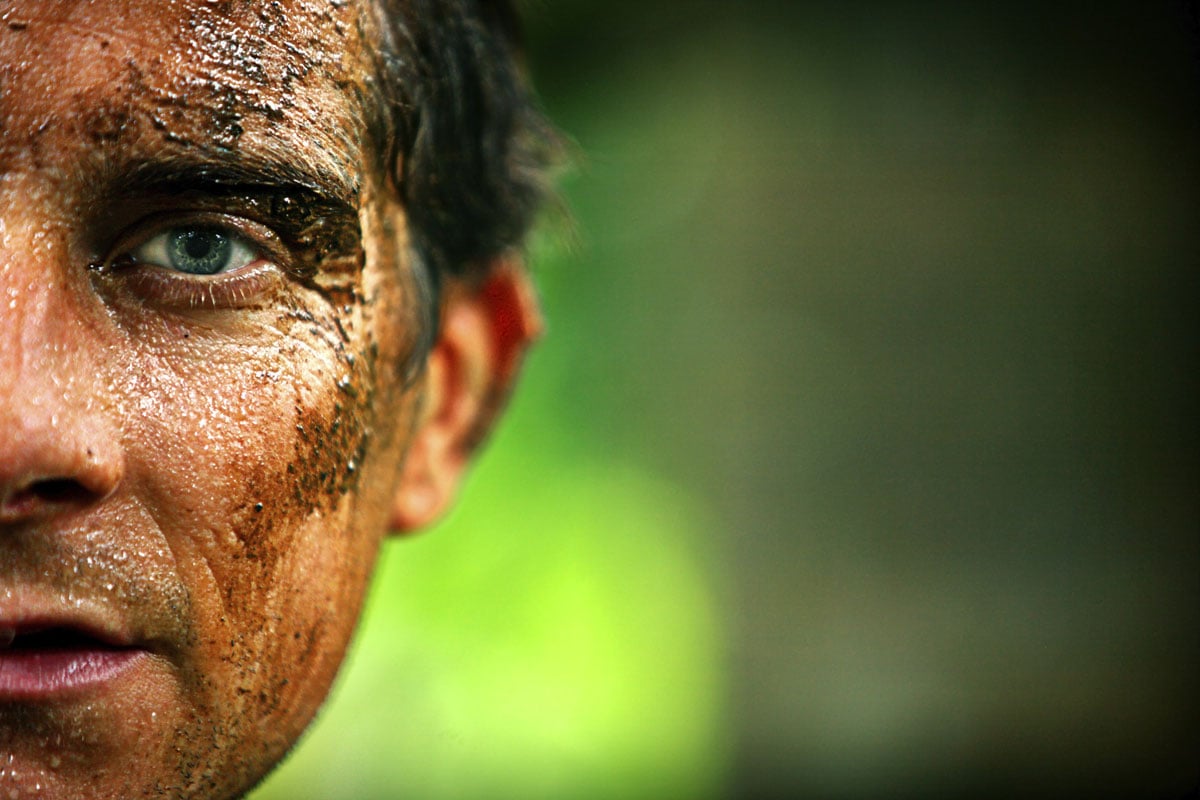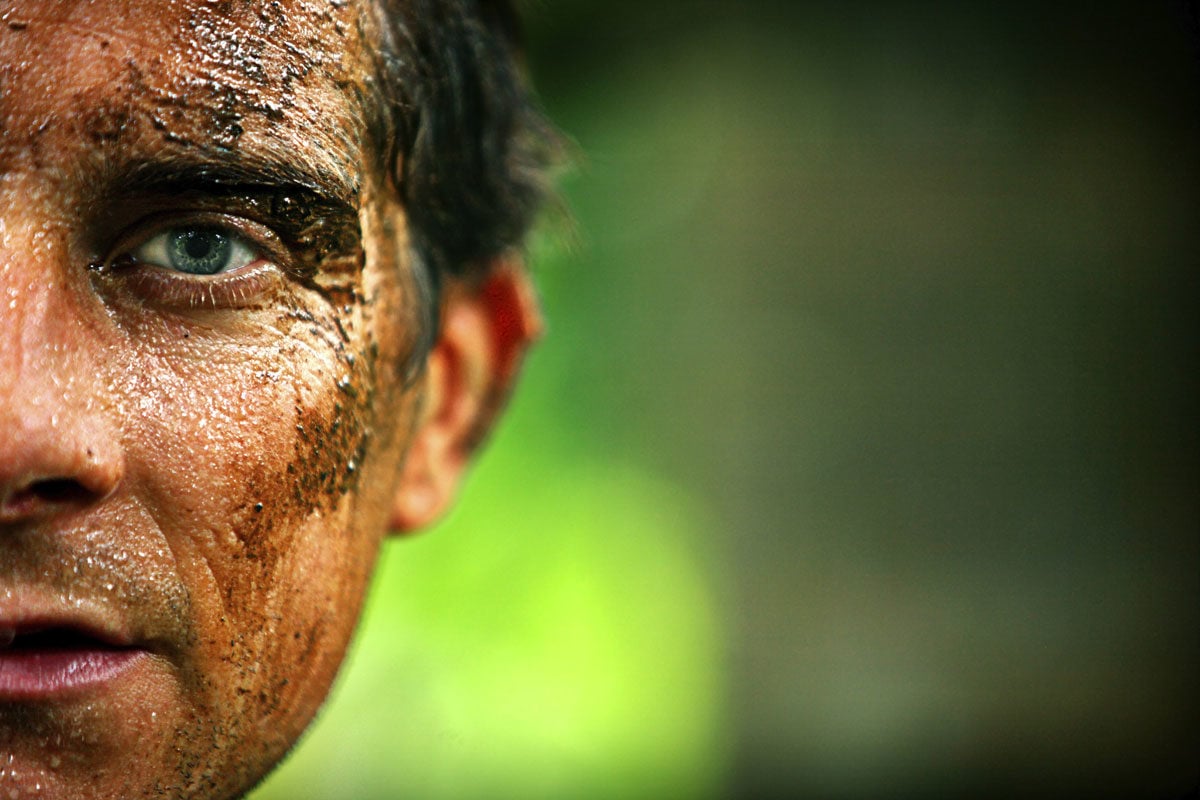 Something called the "collective subjective"
A good photo is subjective – people either react to it or they don't. A good photo generates feedback. There are some rules you can adhere to, for example, the rule of thirds, good lighting and more, but in the end, it's the collective objective.
Marketing equals relationships
Making good pictures and maintaining relationships is what's remained important to me. The world of adventure sports photography is very much based on relationships. Getting the call for the Dawn Wall ascent? That was 20 years' of friendship. No one paid me, I wasn't even thinking of how I was going to make money, I just thought of it as an opportunity to take some great photos. The most effective way to market yourself is the internet, social media. Great content gets a lot of attention. We all have Instagram, we all have Facebook, YouTube and Vimeo. If you make great content, the world will notice.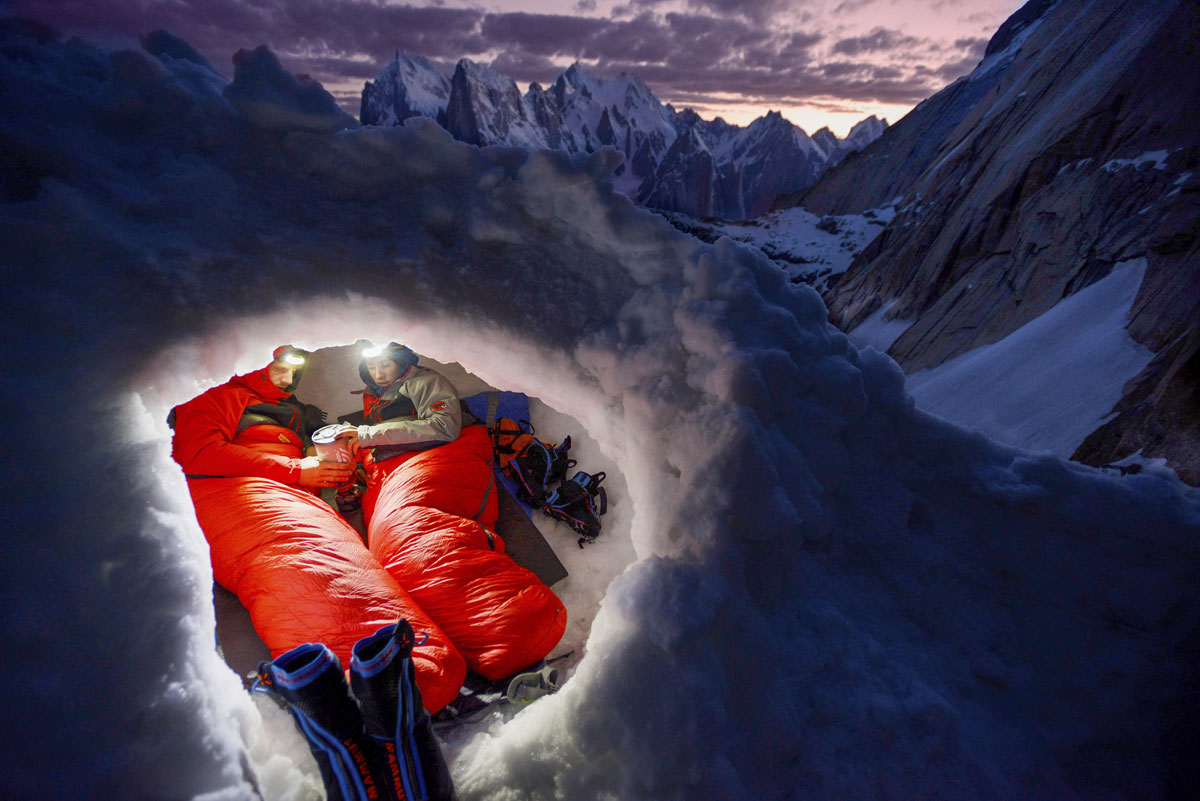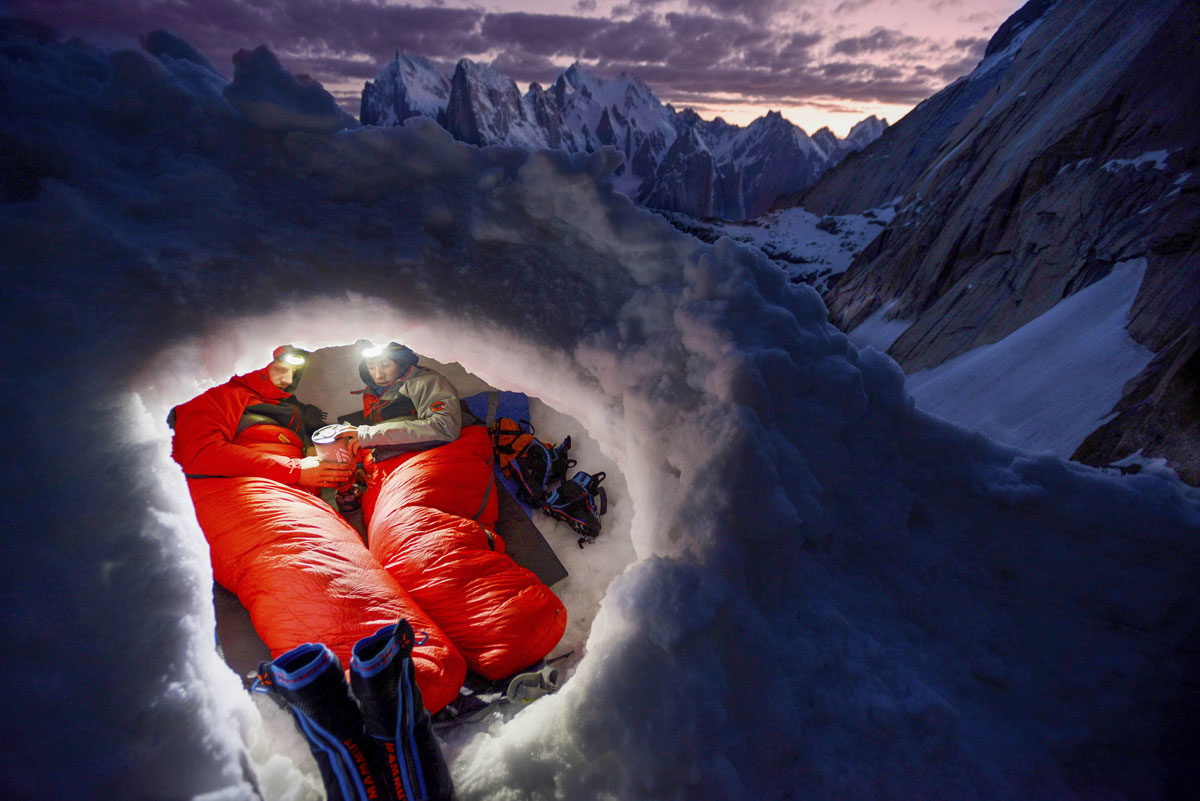 Video vs photography kit
I want to be focused on making pictures; not on managing gear that's why I like the Nikon Z7 full-frame mirrorless camera. It's light and compact; perfect for photography on the move. Generally, I use two lenses maximum. You can't go wrong with the Nikon 17-35mm f/2.8 and the 70-200mm f/2.8 or 70-200mm f/4 depending on your space. The Nikon D850 also works beautifully with these lenses.
Right off the bat, video tends to require much more gear. As soon as you shoot video, you will need a quality tripod with a fluid head. You also need more prime lenses and other critical tools to video like a microphone system (Nikon ME-1 Stereo Microphone, Sennheiser or RODE) and ND filters that are absolutely vital.
I have a lot of commercial advertising work coming up which means the world will never know that I shot it. I never get to put my name on it, but I get paid a lot to do it so it's fine. The next project I'm working on has me going to Fiji for a month. The nature of the project means I can't say a lot, but I'm super excited. 
I'm ecstatic about doing my book tour from the end of September… sharing with all the power of storytelling and photography. I want to be that mentor who affects kids: the next generation of photographers, outdoor enthusiasts and storytellers. Now that I'm a parent, my biggest dream is for my daughter to find her passion, something that she loves and can make a living out of. I hope that I live long enough to enjoy watching her pursue her passion, whatever it may be.
The beauty of photography is that no two careers are the same. You don't know what's coming next. How you shoot is defined by your journey, your personal interests and characteristics, weaknesses and strengths and vulnerabilities. You have to learn to embrace ambiguity.