There is no better duo than a stunning photography website and a killer Instagram account! An online presence is extremely important for influencers, creators, brands and businesses. Instagram has become one of the best places to build a solid community and we have a few tips to help you grow your Instagram account in 2022.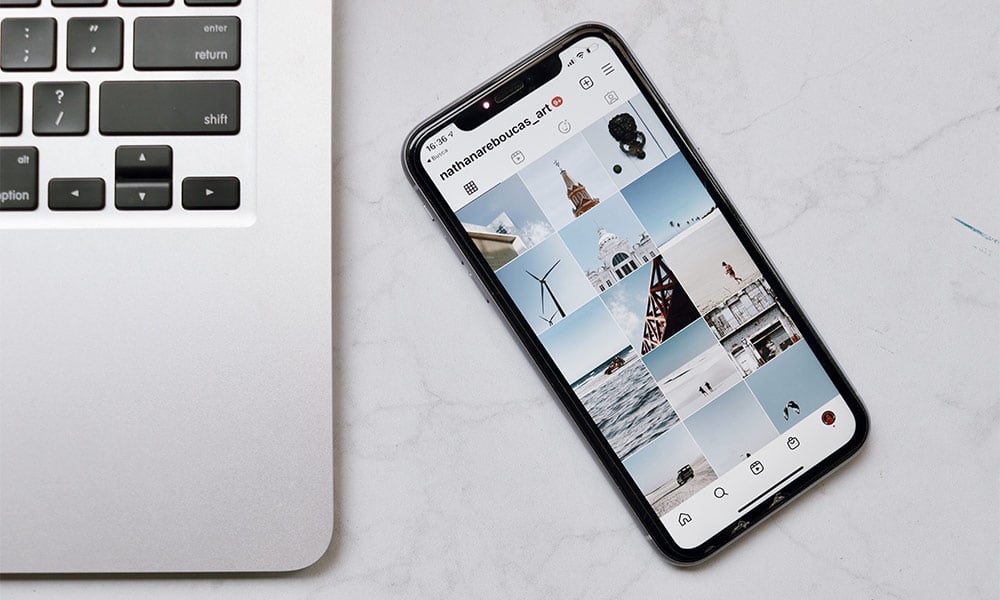 Find your niche
It's key to define your brand aesthetics and Instagram is a good space to develop and grow as a photographer. Use your profile to determine and showcase photos that make you different from everyone else. This can either be a specific genre like wildlife, architecture, travel, food, fashion, or sports, or a specific style, such as black-and-white, film, or minimalist photography. Make sure your Instagram feed represents who you are as a photographer to attract and build the right audience. Choose an account name that is recognisable and easy to remember. Your bio should include where you are based and what your speciality is. Include your contact details and a link to your website (if possible) and make it easy for people to get in touch with you.
Ditch your smartphone for a camera
Your phone may take good photographs but nothing compares to using a DSLR or mirrorless camera for high-quality professional shots. Using a digital camera gives you better control over manipulating focus, depth of field and shutter speed. Use the WiFi option on your camera to transfer high-quality photos wirelessly from your camera to your phone. This allows you to share your images directly to Instagram, even when you're on holiday. You can also alternate lenses, which gives you more control over shooting in low light conditions to best capture your specific subject matter whether it's birds, landscapes, weddings, or close-ups.
Take your editing serious
There are two parts to a good Instagram photo – taking the actual photo and then making the photo. Skip the Instagram filters and use an editing program to adjust light, shadows, lines and clarity. Pro tip: shooting in RAW gives control and flexibility to adjust exposure, highlights, and shadows, modify the white balance and apply noise reduction. 
Give your feed a personal touch
Give your followers insight into your photoshoots by recording important moments or interesting day-to-day events. Post it on your stories or feed, but try to keep to the 80/20 rule: 80% focused on your photography and 20% can be any personal, behind the scenes shots. A watermark is a great marketing tool and makes it difficult for people to "steal" your work. Watermarks also make your work easily identifiable and help viewers get more details about you or find more of your work. If you choose to watermark your photos, make it small enough for viewers to still see the full image.
Use your best photos
Instagram as your photography portfolio – only post your best images. Each post must deliver that wow factor! The goal with a consistent aesthetic is that visitors become engaged followers. Another Instagram feature to use is the multiple pictures option. When you have several images from the same shoot you post multiple images in one post. Followers will have the option to view more of your work with only one image appearing in your feed.
Tell a story
Fact: if there's an interesting caption to read, people are more likely to spend time engaging on that image. Share your behind the scenes story or tell viewers what the image is about, or what it means to you. If they engage mentally, chances are it'll prompt a genuine interaction and evoke an emotional response from your viewers. It's also good to ask open-ended questions to encourage viewers to contribute in the comment section.
Use the right hashtags and tag businesses and other people
Hashtags are a great way to increase engagement and attract relevant followers. Try combining popular hashtags with specific, targeted ones. You can hashtag locations, brands, businesses or the equipment you're using. Remember that you can follow specific Instagram hashtags, which means you can also show up on someone else's Instagram feed even if they don't necessarily follow you back. Constantly change your hashtags with each post and keep them relevant to the image you are posting to reach your niche. There is no specific recipe on how many hashtags to use, but Instagram caps hashtags to 30 per post. 
Post at your best times
Developing a routine for your post helps build a sense of professionalism and trust. You can check out the times your followers are most active under your insights on Instagram. Usually, it's in the morning or at about 6 pm. Relevant and quality content has a higher chance of gathering a positive response, which then results in ranking higher on followers' feeds. A golden rule of Instagram is quality over quantity!
Partner with brands
Companies are moving away from sponsored content and are instead using Instagram's users to advertise their products and services. It's another way to give exposure to a business or brand and to build your community. Your post will appear in their tagged library if you tag them on your image.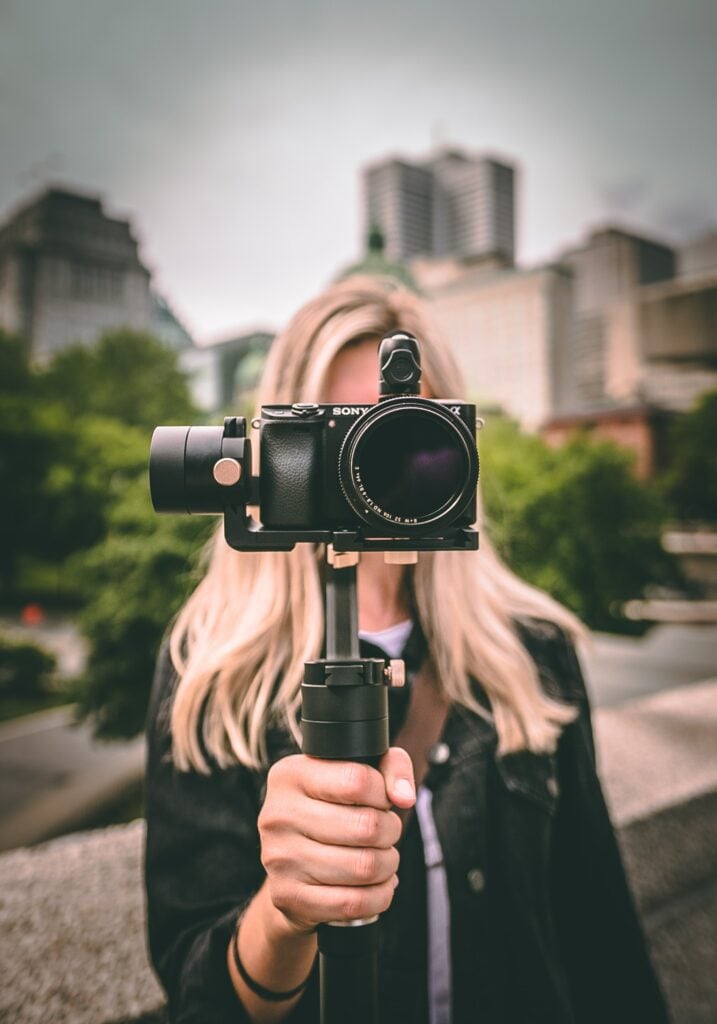 Understand the power of video
Video content on Instagram is here to stay! There's a fine line between photographer and videographer and it's starting to overlap quickly. Now, you can offer a wider range of services to reach a larger audience. Don't worry about the best video equipment – all you need is a camera and video editing software. (There are a few free apps available like PowerDirector, DaVinci Resolve, Movie Maker Online etc.). 
Interact to build your community
The more active you are on Instagram the higher your chances are to build a solid community. You can be more active by sharing content, being interactive in your Direct Messages and comments and engaging with other users on their feed. Engagement is one of the most important factors to focus on if you want to beat Instagram's algorithm. Posts with high engagement short after posting, show up first on users' feeds where they will hopefully visit your page and become engaging followers. 
You'll always have to keep up to date with Instagram's ever-changing algorithm. Create a well looked after Instagram profile that represents you and promotes your brand, use your best photos, partner with brands, use hashtags, be interactive and watch your page and business grow!