Manufacturers generally offer three lenses, namely a budget lens which is a good entry-level option, an affordable mid-range high-performance lens, and a high-quality, faster lens that is more expensive and aimed at the professionals.
Why do we need faster lenses?
According to Wikipedia, a fast lens speed refers to the maximum aperture or minimum f-number of a lens. "A lens with a larger maximum aperture (that is, a smaller minimum f-number) is called a 'fast lens' because it can achieve the same exposure with faster shutter speed."
It's all about how much light we can harness. The wider we can open those aperture blades, the more light gets in, which allows us to take photos even when we don't have ample light. Fujifilm offers the high-end red badge 16-55mm f /2.8 lens, which has a 24-82.5mm equivalent focal range (considering the Fujifilm sensor's crop factor). The Fujifilm 16-80mm f/4 lens (24-120mm equivalent) boasts a constant f/4 aperture and an innovative OIS (optical image stabilisation) system which I'll get into a little later on.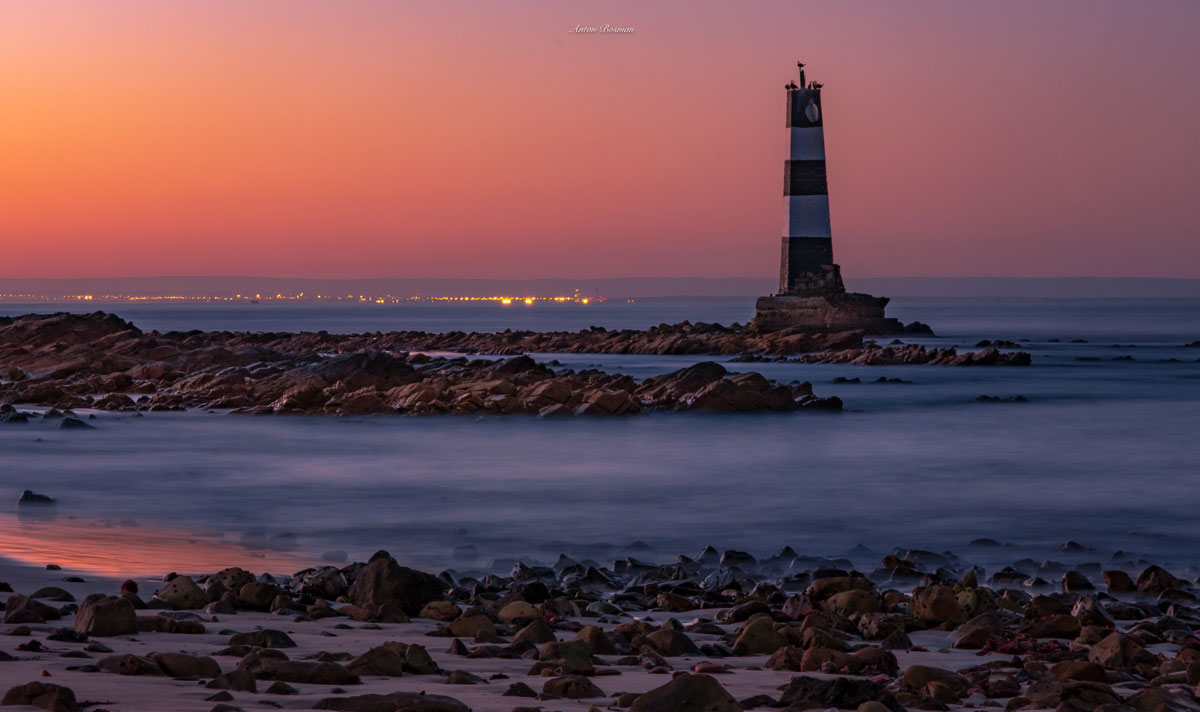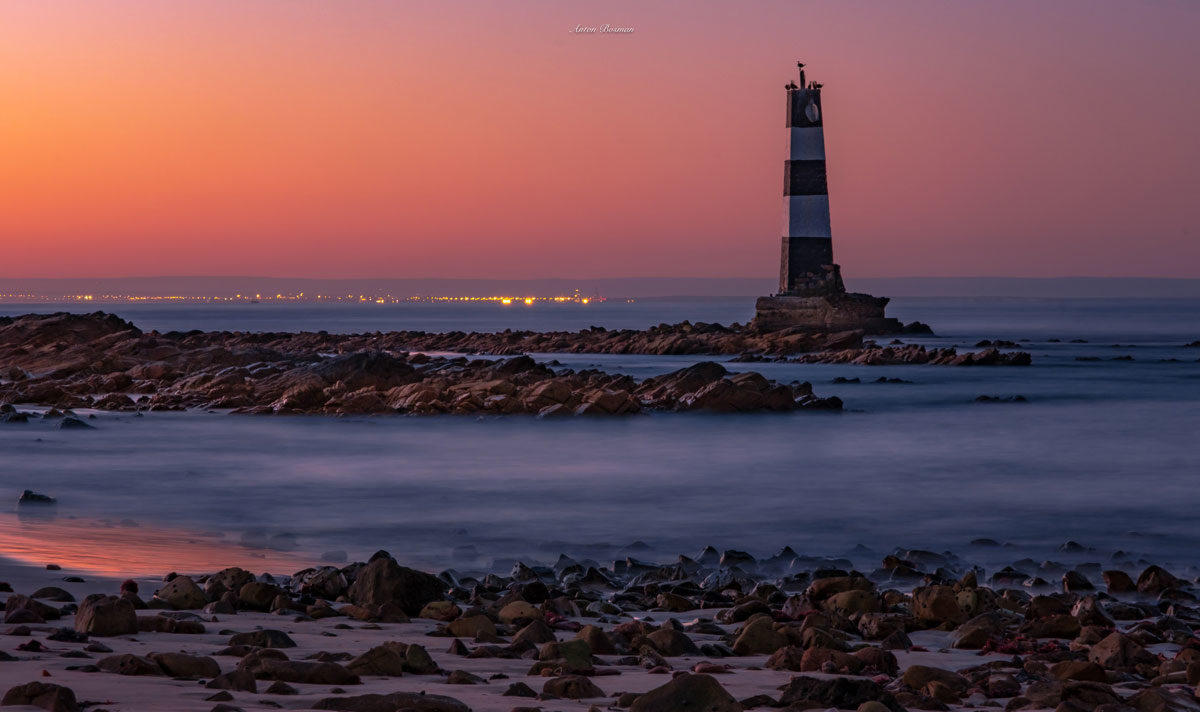 Down to Port Elizabeth
Earlier this year, I hosted a photo walk in Port Elizabeth with Fujifilm South Africa, the local Fujifilm retailers and a few of their clients. Barry Matthews and I decided to scout the area before the walk and remembered that X-Photographer Mardee Maree suggested that we should try and go to the Cape Recife Nature Reserve for some shots.
"The lens has an uncanny ability to capture deep levels of contrast."
We arrived at Cape Recife where we were greeted with pristine beaches and its historic lighthouse, which I became completely infatuated with. It was late afternoon and the light really played along, creating awesome contrast. Little did I know that this would be an area where the Fujifilm XF 16-80mm f/4 would really excel. Being a cloudless day with pristine, crisp blue skies, I realised that it was the perfect opportunity to create some black-and-white images with intense mood.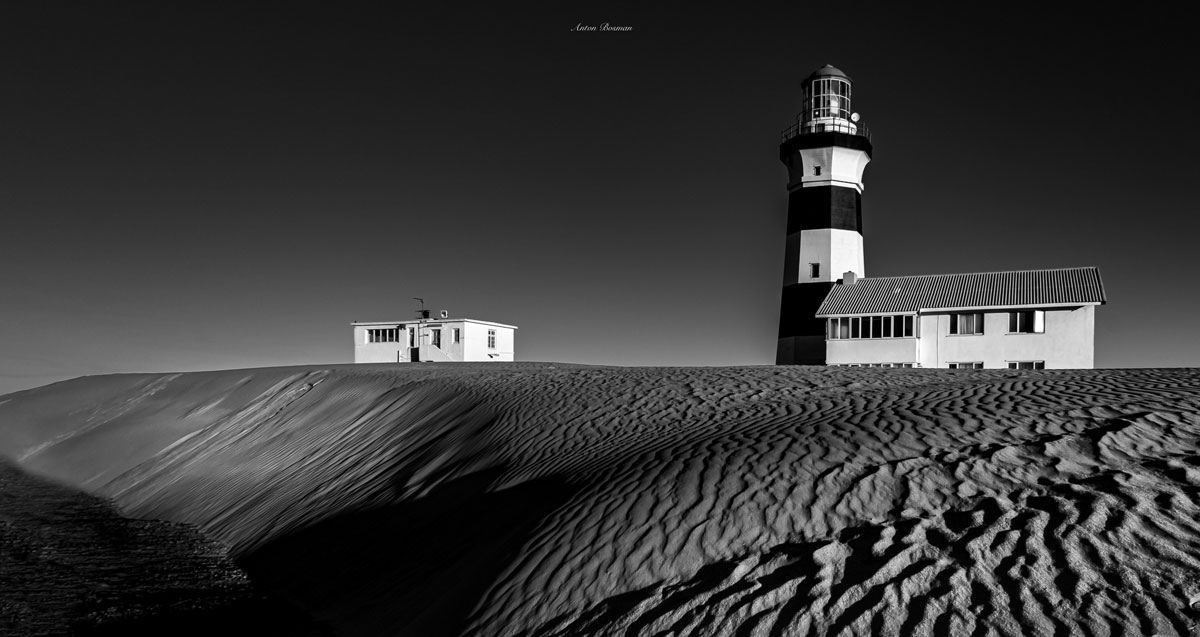 A practical trial of the XF 16-80mm f/4
The first image I took was a wide-angle shot of the lighthouse and its surrounding dunes and I was impressed when I viewed the image through the viewfinder on my X-T3. Thereafter, I decided to take a closer cropped image using the beautiful patterns in the small dune as a leading line up to the Lighthouse.
From there, we moved further down the beach to test the lens' slow shutter speed capabilities. I set up my tripod and pushed the exposure as far as possible, narrowing the lens down to f/22. Why f/22? I firmly believe that Fujifilm's lenses defy the laws of physics and man-made beliefs in the case of diffraction at these narrow apertures. (I learned this very quickly shooting with my beloved Fuji XF 10-24mm f/4.)
We managed to capture beautiful colour in the sky as well as some afterglow of the setting sun. By this point I was completely in love with this lens – it's compact, lightweight, very well built and delivers quality imagery.

We stepped out that Saturday morning and made our way to the beachfront – it was a rather chilly morning and once again, a cloudless sky. We actually wanted clouds because when you're shooting into the sun, it becomes difficult to balance the shadows with the highlights. Clouds make a natural "scrim" and add extra dimension and depth to the overall presentation.
Regardless of the "not so perfect" conditions, I put on my big boy pants and proceeded to do some seascapes. After all, it's not everyday one gets to test a new lens before it's official release. This time I decided to add a 10-stop ND filter to create some long exposures. (I love long exposures for mood and drama.) Again, this lens did not disappoint and I hope that the images here reflect that.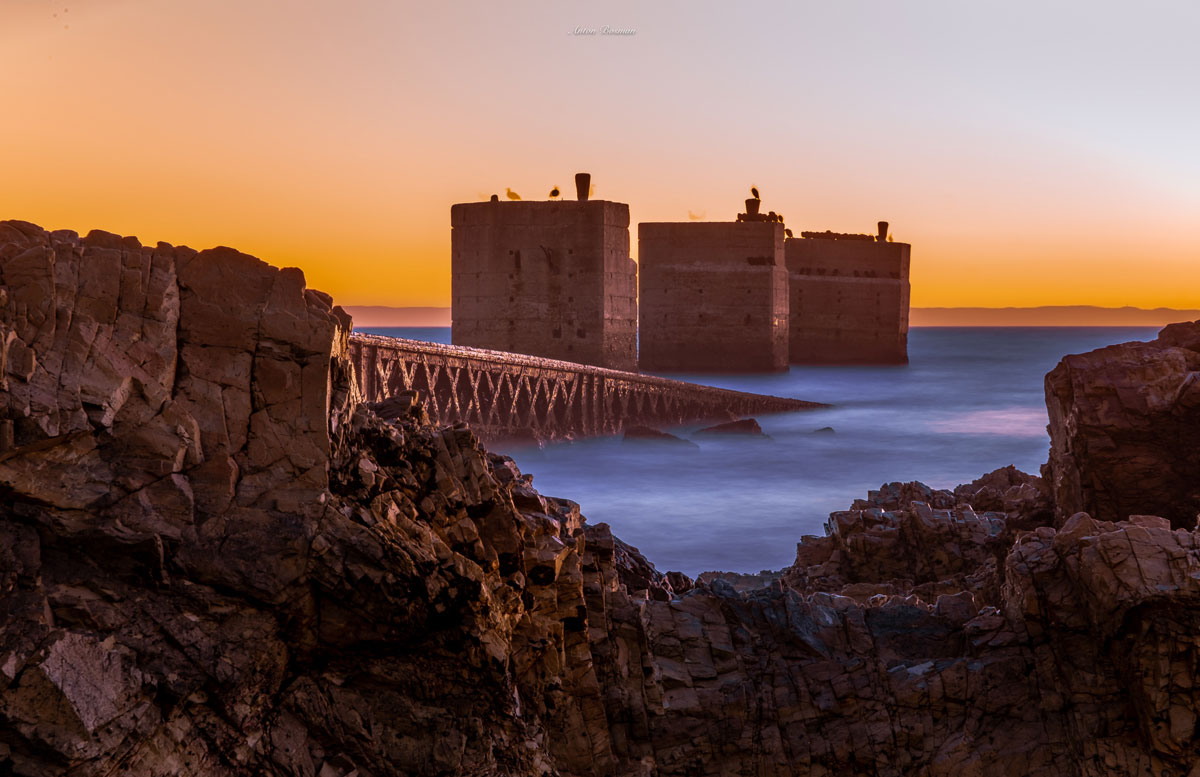 Once we were done with the seascapes, we discussed the lovely depth of field when used for people/portraits at 80mm and f/4. I wondered how this lens would stack up against its bigger brother – the XF 16-55mm f/2.8 –  taken at the same focal length at a max of 55mm. Barry was my willing model so we positioned him with the harbour behind him. I took a photo with the 16-55mm at f/2.8 and then with the 16-80mm at 55mm and f/4. There is a noticeable difference in the depth of field and one can see that the 16-55mm f/2.8 lens does give a shallower depth of field, therefore more bokeh (blurred background).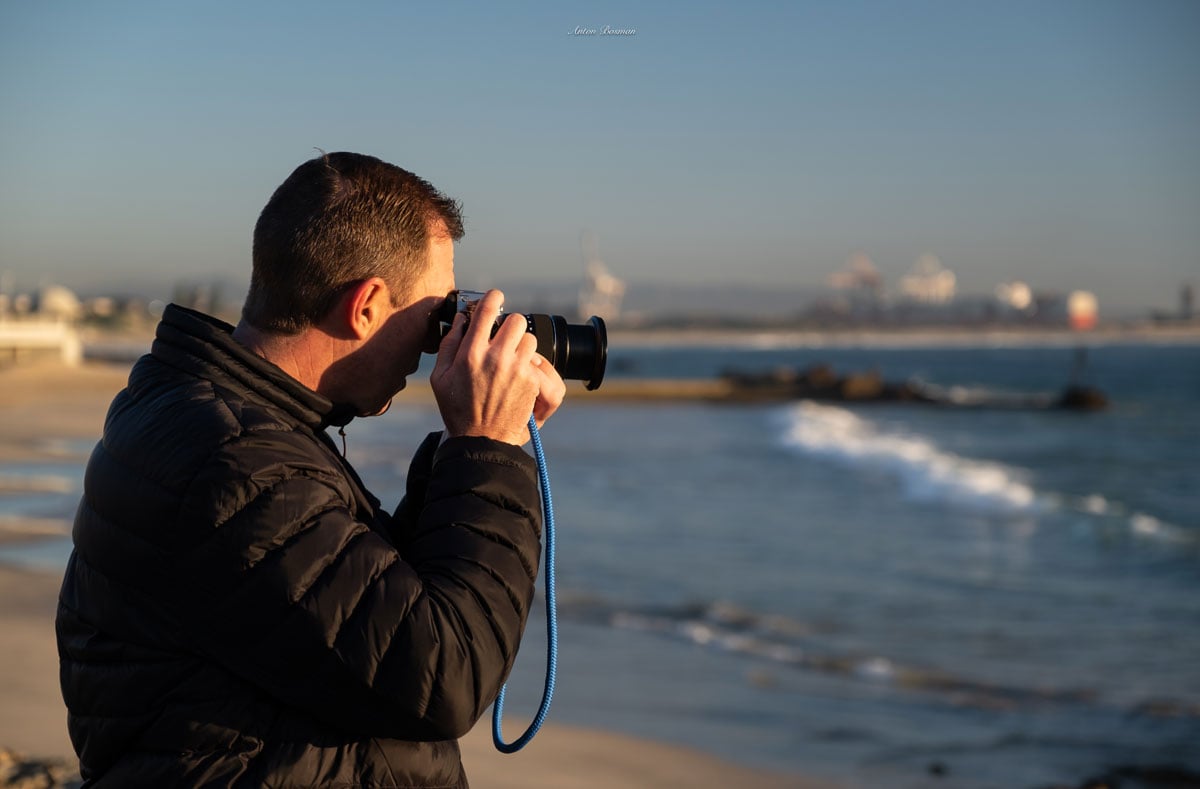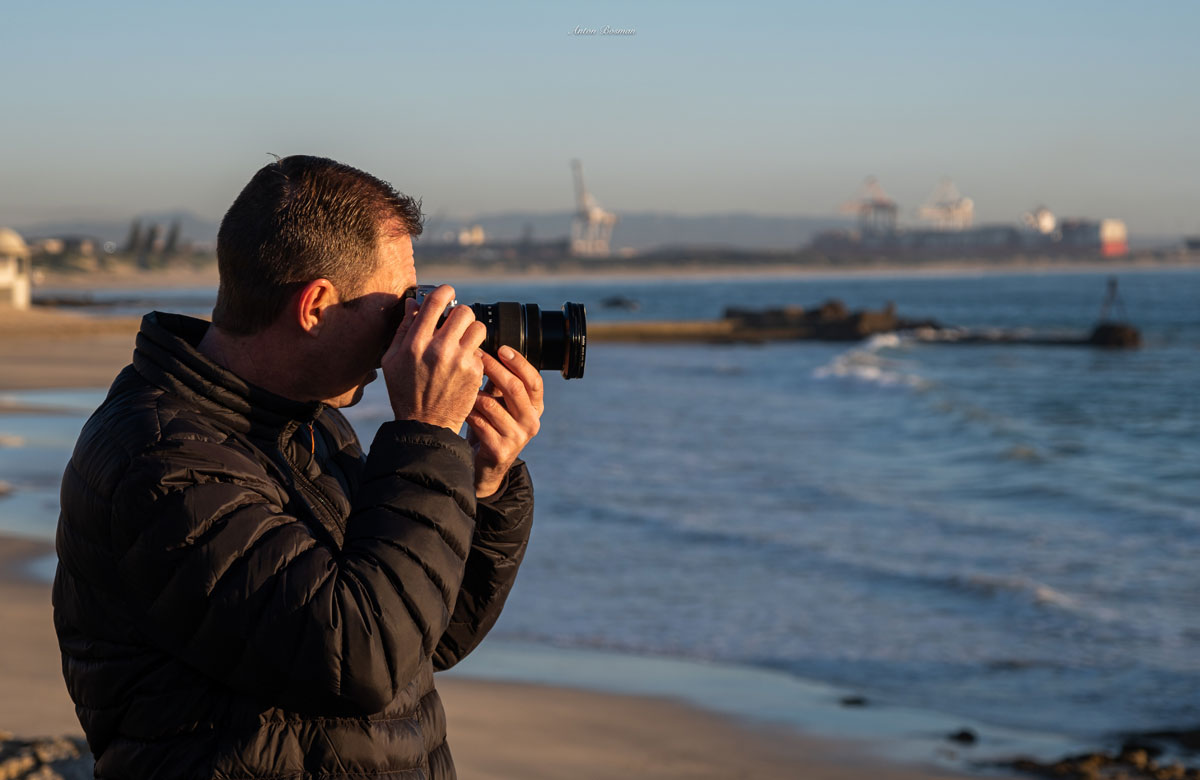 The next day we headed back to Cape Recife for our walk where I'd tried several frames and images as my time experimenting with the XF 16-80mm f/4 was drawing near. The first image I took was of the very same lighthouse – straight into the sun, the 16-80mm didn't even break a sweat. We took a stroll down to the beach and noticed an opportunity to take some images of shells and sand formations which I photographed at 80mm and f/4. This is when I realised this lens offers an incredibly close focusing distance, which is a result of the unique design and the way the lens elements have been constructed. The images shared here of the shells show just how smooth the bokeh is and how much detail this lens captures.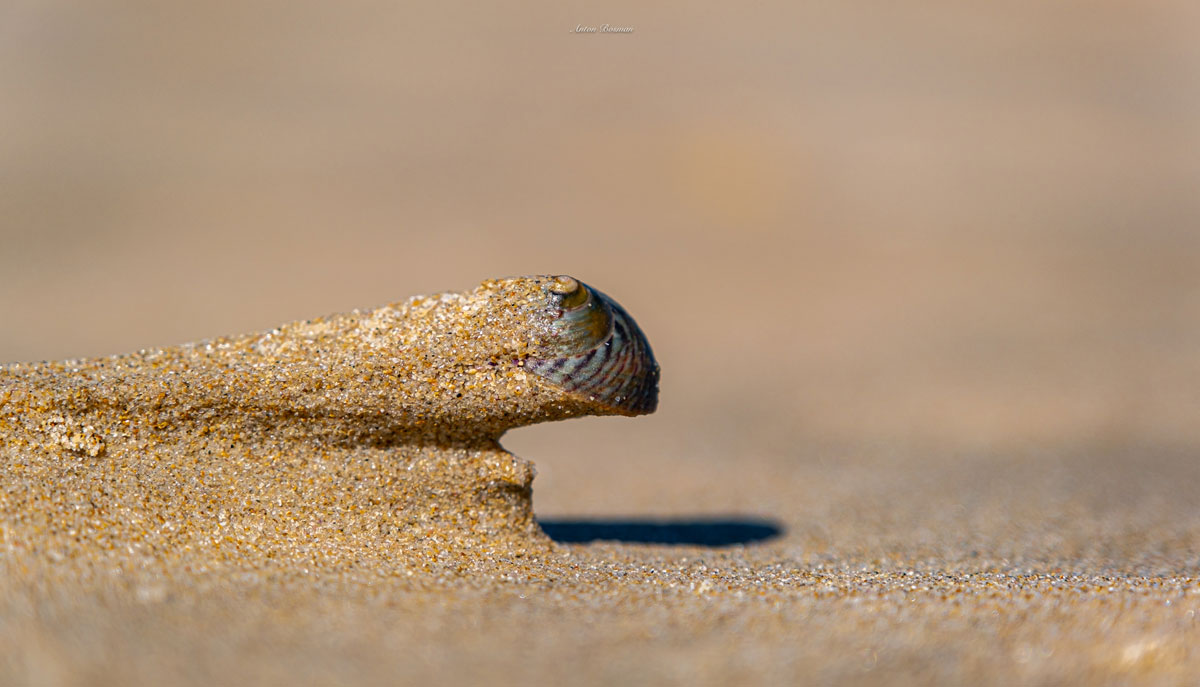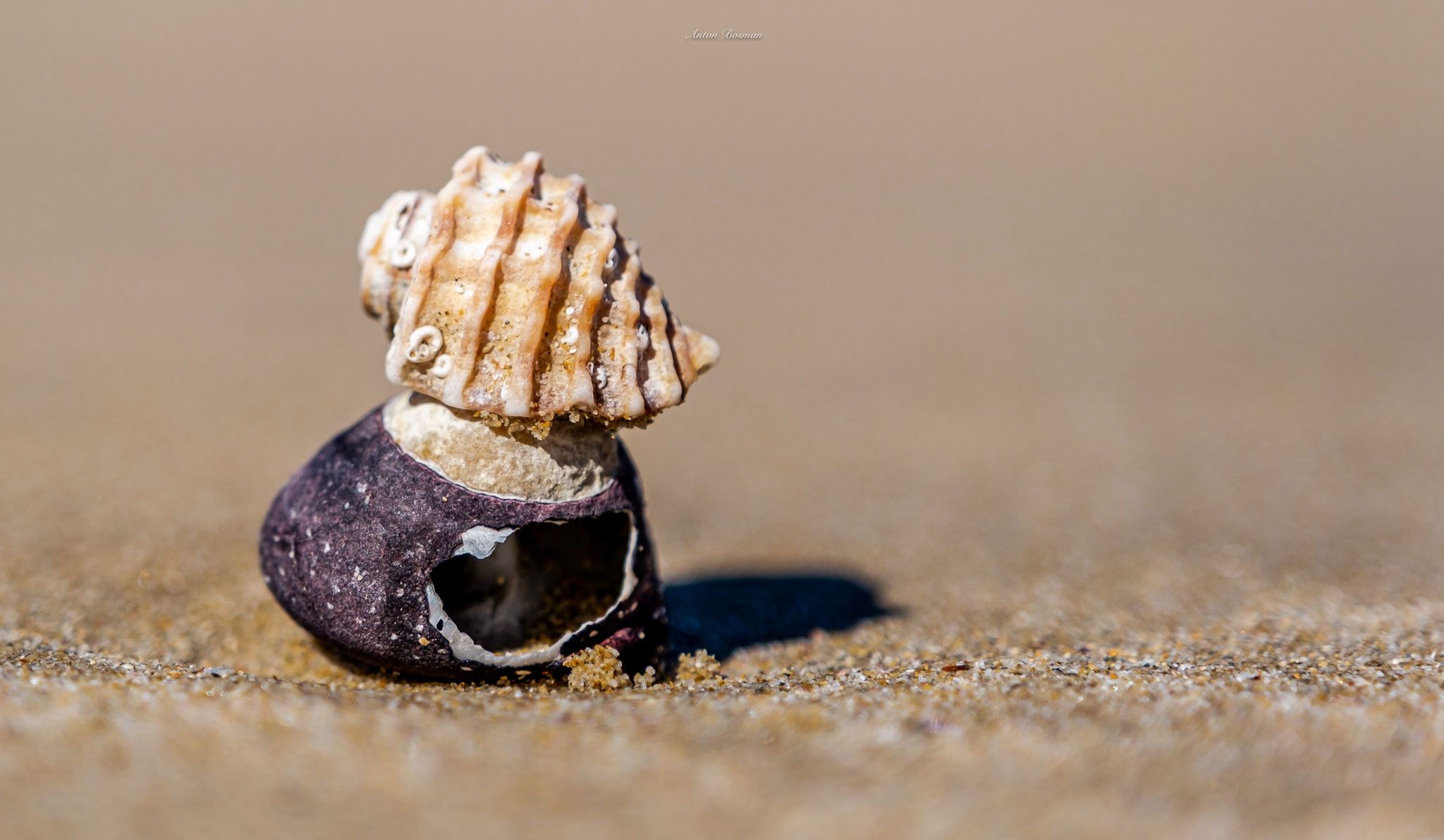 Another immensely unique feature of this lens is the image stabilisation system. Fujifilm included an aspherical ED lens in the barrel of the lens and claims that the lens' image stabilisation is up to 6-stops. The outer barrel is very minimalistic in its design. Holding the lens in your hand gives no indication of it being an IOS lens as the conventional on/off switch is not there. The OIS system has been designed to automatically detect when it's on a tripod or when the photographer is panning. This is a blazingly unique feature and I can vouch that it works… flawlessly. Bearing in mind that I shoot landscapes, the beauty of this feature is that I can go from shooting handheld to going to a tripod and back, effortlessly.
Who is this lens for?
Professionals looking for an all-day carry around lens.
Travellers looking for a compact carrying kit with the ability to create images that will hold their own against the best on any platform.
The lens has very little breathing, which is good news for videographers.
Simply put, this lens is for anyone who cares about having the best image quality at the best value for money.