Wimberley AP-603 Replacement Foot for Canon 300 f/2.8 IS II, 200-400 f/4 IS, 400 f/4 DO IS II and 500 f/4 IS II lenses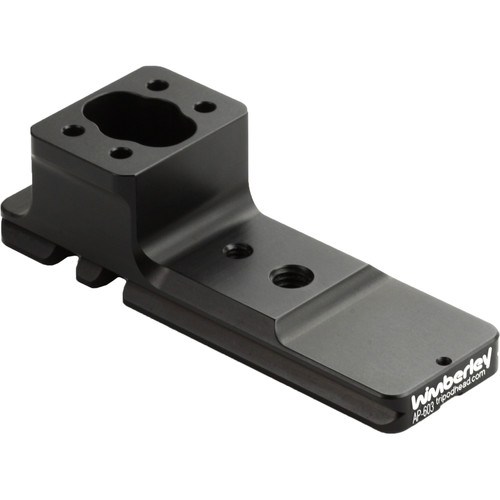 This custom low-profile replacement foot replaces the factory foot on the rotation collar of your lens and also serve as the Arca-Swiss style quick-release plate for your lens. No additional quick-release plate is needed. It makes your lens handle better on a conventional tripod head, such as a ball head, and also makes it easier to pack.
Dual Safety Stops
Arca-type compatible double dovetail mount
1/4"-20 and 3/8"-16 female sockets
Compatible with Canon EF 300mm f/2.8L IS II USM, EF 200-400mm f/4L IS USM, EF 500mm f/4L IS II USM, EF 400mm f/4 DO IS II USM
Get the replacement needed for your Canon lens.
FREE Standard shipping
Faster options available
PRODUCT PAYFLEX