SanDisk 800x 128GB Extreme CF Memory Card (120MB/s)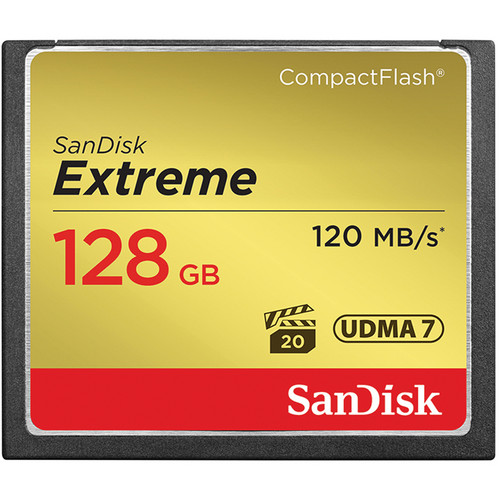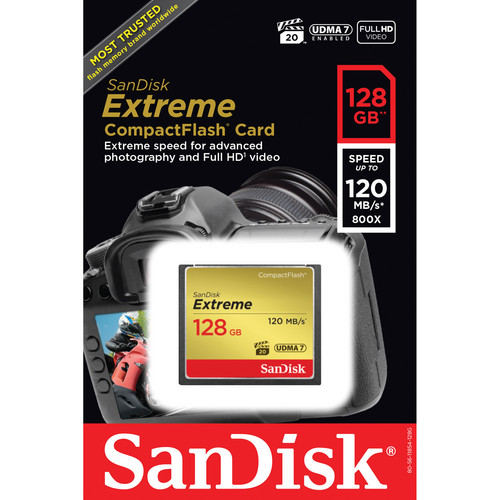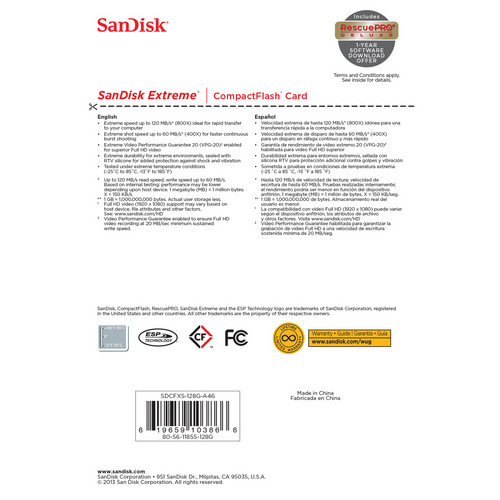 The SanDisk 128 GB Extreme CompactFlash Memory Card provides fast, reliable photo and video capture. This card features a read speed of up to 120 MB/s and a write speed of up to 85 MB/s. Ultra Direct Memory Access 7 (UDMA-7) ensures optimal performance. When paired with a UDMA-compliant DSLR camera, this card guarantees fast, high-quality photo and video capture. Enjoy the security of a limited lifetime warranty.
Fast shot speeds up to 85MB/s for faster continuous burst shooting
Fast transfer speeds up to 120MB/s for increased workflow efficiency
Video Performance Guarantee (VPG-20) for Full HD video
Tested for durability in extreme conditions (-25ºC to 85ºC)
SKU: SDCFXSB-128G-G46
R
2,095.00
Only 3 available in Store
FREE Standard shipping.
Faster options available.