Canon EF 50mm f/1.8 STM Prime Lens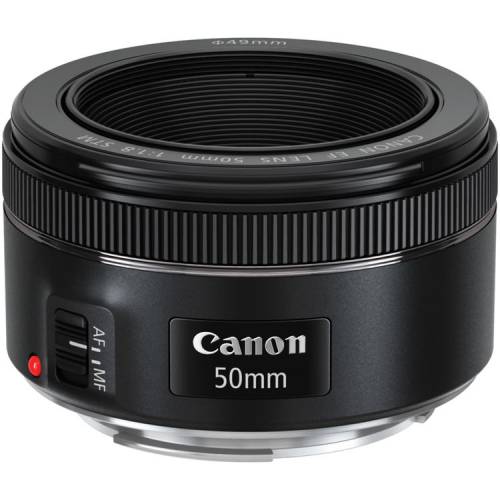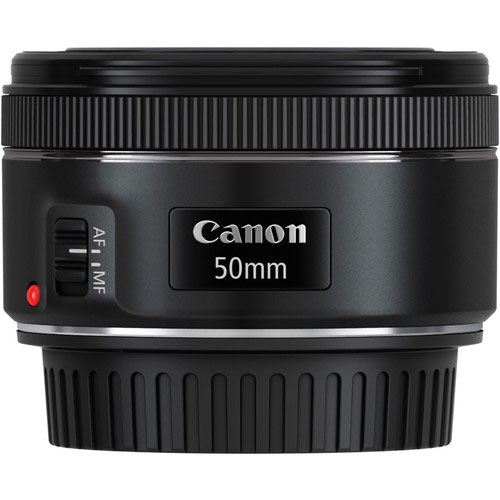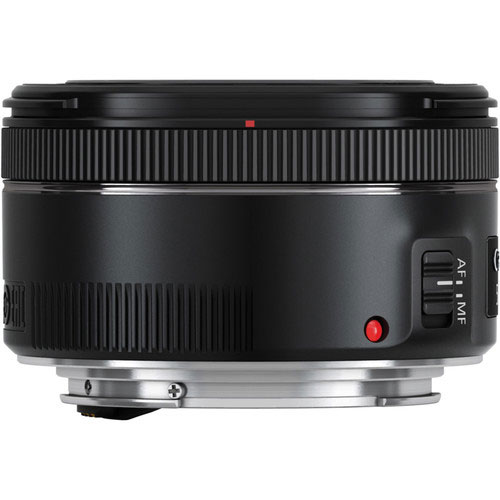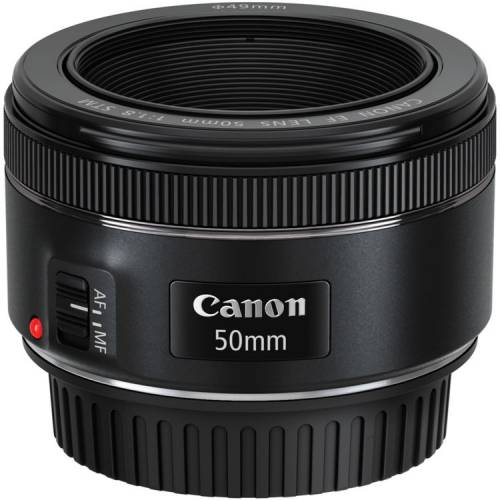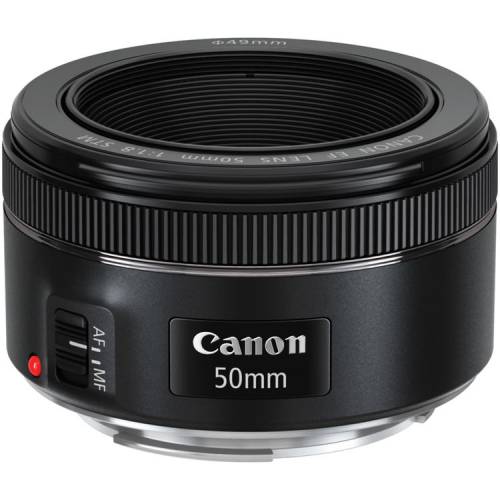 One of the most versatile focal lengths available, the Canon EF 50mm f/1.8 STM Lens utilises an STM stepping motor, making this lens ideal for both still and video shooting due to its speedy and smooth operation. Further benefitting video shooters, the STM motor also supports the Movie Servo AF mode on select DSLRs for precise and near-silent focusing.

Free Shipping
Talk to one of our friendly and knowledgable consultants
about this product. Call us on +27 12 348 3693 or
click to chat with one of our online consultants
Recommended Accessories
One of the most versatile focal lengthFOCAL LENGTHMeasured in mm, it is the distance from the focal point of a lens (its centre or curved mirror where light converges) to the plane of the image sensor (film) when an object is in focus. A shorter focal length lens sees a wider image and a longer focal length brings your subject closer. For example, a 15mm lens sees a very wide image and is perfect for landscape photography. Conversely, a 500mm lens sees a very narrow image, brings the subject much closer and is thus great for subjects that are far away, like a bird in a tree. With zoom lenses, its minimum and maximum focal lengths are indicated, for example, as 24-105mm. A zoom lens allows you to change the lens' focal length, with shorter (wide-angle) and longer (telephoto) options, whereas a fixed focal length lens requires you to move back and forth to find the correct image composition. s available, the Canon EF 50mm f/1.8 STM Lens pairs this classic lens design with enhancements to the AF system and physical design that make it both faster and smaller. Utilising an STM stepping motor, this lens is ideal for both still and video shooting due to its speedy and smooth operation. Further benefitting video shooters, the STM motor also supports the Movie Servo AF mode on select DSLRs for precise and near-silent focusing. An updated exterior design includes a metal lens mount and a re-located focusing ring in order to accommodate the compact overall form factor. The 50mm f/1.8 is a classic, tested lens design, and thanks to enhanced autofocus and a svelte profile, this lens is ideal for everyday shooting in a wide variety of conditions.
A fantastic lens for portraits
The EF 50mm f/1.8 STM blurs the background behind your subject so they really stand out. It will also let you fill the frame without getting uncomfortably close, making it easier to get a natural expression on their face.When used on a full-frame EOS camera the EF 50mm f/1.8 STM acts as a standard lens, giving a perspective, similar to that of the human eye – ideal for high-quality everyday photography.
Fast, virtually silent focusing
Near-silent STM technology focuses extremely quickly when shooting still photos, so you can react suddenly to capture fleeting moments. When capturing video focusing is smoother and slower, for footage that has a professional cinematic look to it.
A great performer in low-light conditions
The EF 50mm f/1.8 STM lets in lots of light, so you can keep shooting even when conditions begin to get dark. Capture the mood of the moment using atmospheric available light – you'll love the results!
Super-sharp image quality
This fixed, non-zooming lens delivers superb images, whether you're shooting photos or movies. Sharpness is enhanced, contrastCONTRASTThe difference between areas of different brightness levels in a photograph: A high-contrast image has a greater difference between light and dark areas, whereas a low-contrast image has a narrow range of tones. Contrast is used to direct a viewer's attention to a photographer's subject either with colour contrast (bold versus duller colours) or tonal contrast (bright versus darker tones). is boosted and distortion is reduced for a more natural result. The glass elements used in the EF 50mm f/1.8 STM are layered with Canon's bespoke Super Spectra coating, which prevents flareFLAREOccurs when a point light source such as the sun or an artificial light (that is brighter than the rest of the scene), hits the front element of a lens resulting in a lack of contrast, haze, or unwanted semi-transparent objects being present in the image. You can avoid lens flare with a lenshood or filters, however, the effect is also useful for bringing artistic elements into an image, such as sun rays peaking out from behind a rock formation. and ghosting when shooting into the light.
​
Compact "go-everywhere" design
The diminutive EF 50mm f/1.8 STM weighs just 160g and is only 40mm long, so you'll always have room for it in your bag. A tactile manual focus ring is easy to find and use without taking the camera away from your eye.
Features
EF mount lens / full-frame format

ApertureAPERTUREAperture, shutter speed and ISO form what is known as the exposure triangle in photography. Aperture refers to an opening inside the lens, similar to the iris of your eye, that changes in diameter to control the amount of light that enters a camera. Aperture is expressed in f-stops: the lower the number, the larger the aperture, e.g. f/1.4 is larger than f/8. A larger (or wider) aperture allows more light to pass through the lens to the sensor (film) as a picture is taken, particularly useful in low-light conditions. A larger aperture also produces a shallower depth-of-field, and thus more background blur. range: f/1.8-22

Optimised lens coatings

STM AF motor supports movie servo AF

Manual focus override

Metal lens mount

Rounded seven-blade diaphragm

Minimum focus distance: 14"

Lens
Focal Length
50mm
Maximum Aperture
f/1.8
Minimum Aperture
f/22.0
Barrel Type
Plastic barrel
Camera Mount
Canon EF, metal mount
Full Time Manual Focus
Yes
Minimum Focus Distance
0.35m
Internal Focus
Yes
Internal Zoom
Fixed focal length lens
Image Stabilization
No
Filter Thread
49mm
Weight
162g
Canon EF 50mm f/1.8 STM lens

E-49 49mm lens cap

Lens dust cap E (rear)

Here are some articles from our blog about this product or where this product was used. We thought you may enjoy reading them and may find them insightful.