What genre do you prefer shooting?
My main focus is fine art photography and my work revolves around elements of abstraction and impressionism. I am not bound to any particular topic and my favourite subjects are quite diverse and consist of any scenery or subject as long as it relates to my vision.
I am a firm believer of working in series. This series of abstract landscapes is my latest body of work and consist of twelve minimalist architectural studies where I've used long handheld exposures to create abstraction. I haven't launched the collection yet as I am contemplating adding a few more photos to the series before I will exhibit them.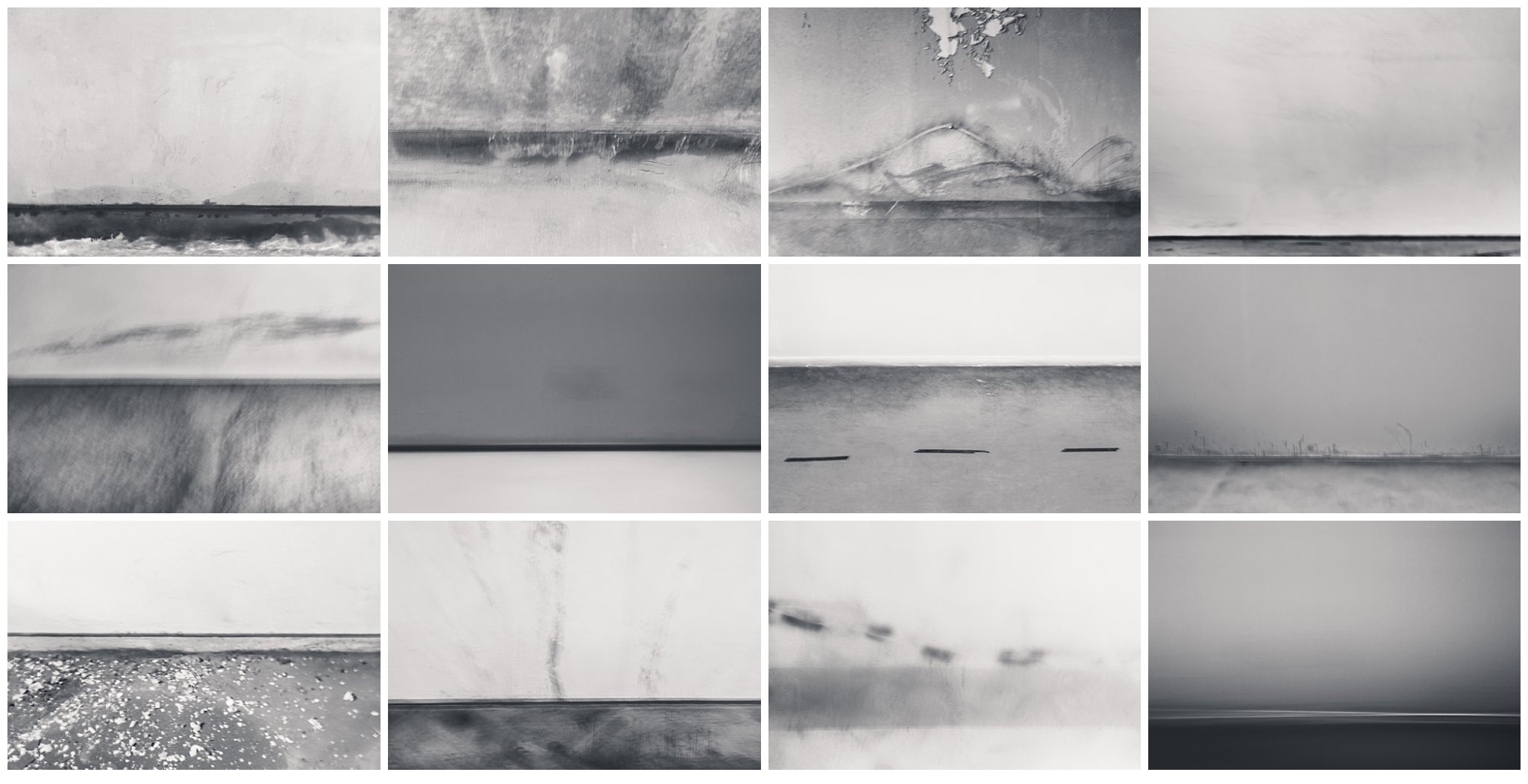 The titles are (LRTB): View from the Ocean, The Wall That Keeps Us Out, Mount Fuji, A Melancholic Day, Cloud and Fields, Minimalist, Road to Union, Industrial, Balance in Chaos, Approaching Storm, Leaping Shades, At Peace
How do you go from conceptualising to action (photographing the subject to result)?
In my early photographic exploration and discovery days, I shot and created whatever came my way, but nowadays my vision is more directly related to specific themes.
Most of my ideas are born from my surroundings, whether it be roaming the streets of Johannesburg to driving around in my car in a leafy suburb. I also draw inspiration from other art forms as well as my favourite photographers and movie directors. Interestingly, even though I draw much inspiration from these masters whose work I shamelessly adore, my end-result is significantly different because I always pour so much of myself into it.
My process involves: Getting an idea, creating a storyboard and then writing down descriptive keywords for what I want to achieve. I also write down antonyms of what I do not want the pictures to convey. I have found that writing down adjectives and antonyms ensures that the artwork does not spiral too far from my personal style and artistic philosophy.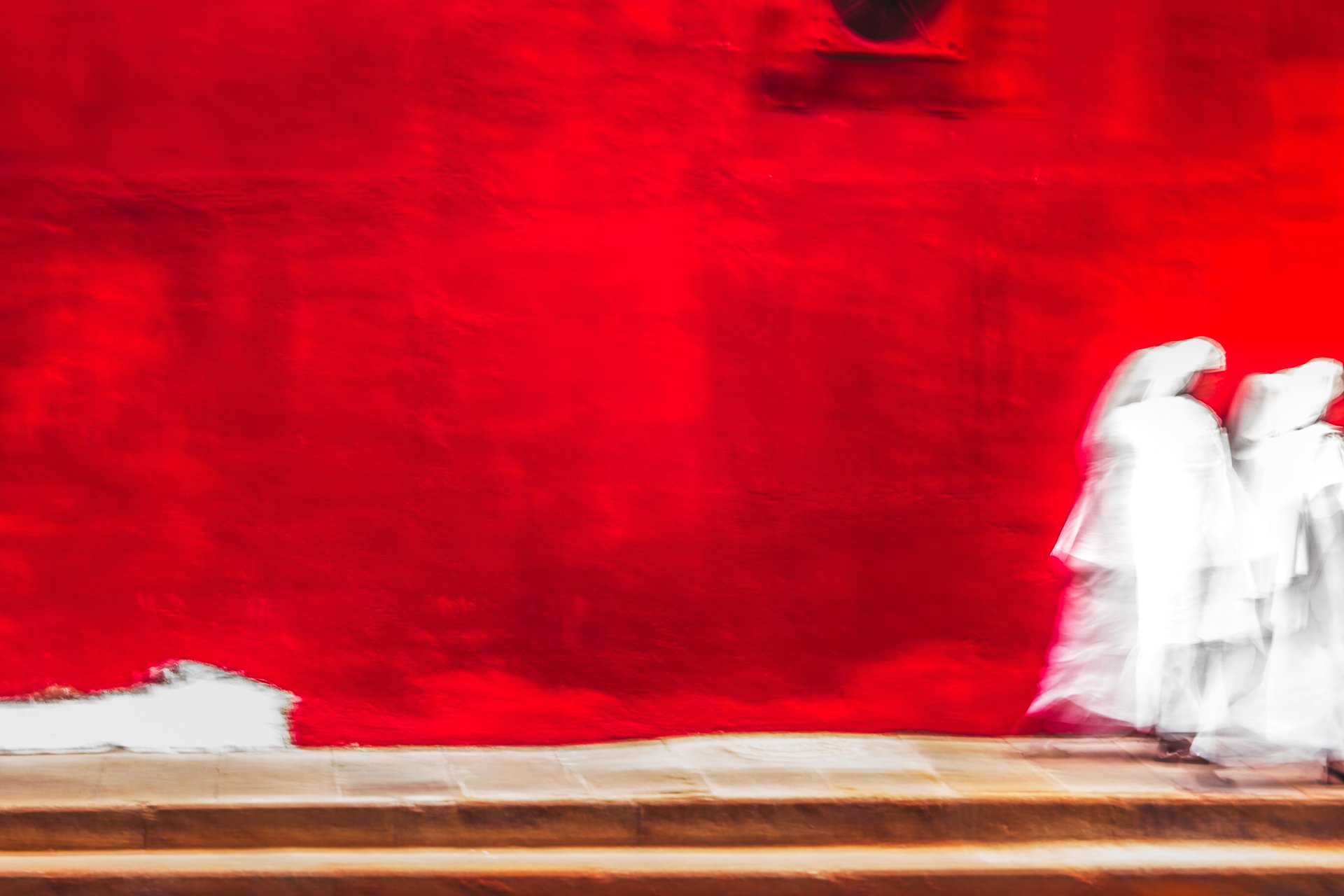 Duplicity, Johannesburg, 2015 (Visions in Colour Collection)
What kind of post-production do you do on your photographs and what tools do you use to obtain your result?
Most of the effects in my work are created in-camera. I make use of several creative techniques that mostly revolve around long exposure, lens- and focus blur. These effects are the backbone of my images. Only once I am happy with what I have captured in-camera, I move on to Lightroom. I use Lightroom about 99% of the time and only use Photoshop for particular long exposure monochrome work as well as to prepare my pictures for printing.

Hangklip, # 03 Diptych, 2015 (Seascapes)
Are there any photographers you absolutely adore and draw inspiration from?
Having had no formal training as a photographer I learnt by watching documentaries and educational videos, reading books and persistently studying the old masters and contemporary photographers. I am inspired by photographers like Andre Kertesz, Robert Demachy, Josef Sudek, Léonard Misonne, Ernst Haas, Saul Leiter, Hiroshi Sugimoto, Paolo Roversi, Sarah Moon, Keith Carter, Josef Hoflehner, Todd Hido, Michael Kenna and Chris Friel.
The paintings of William Turner and other Romantic and Impressionist artists whose moody and thought-provoking works are more than mere pictures have influenced me as well. I admire their ability to capture feelings and atmosphere.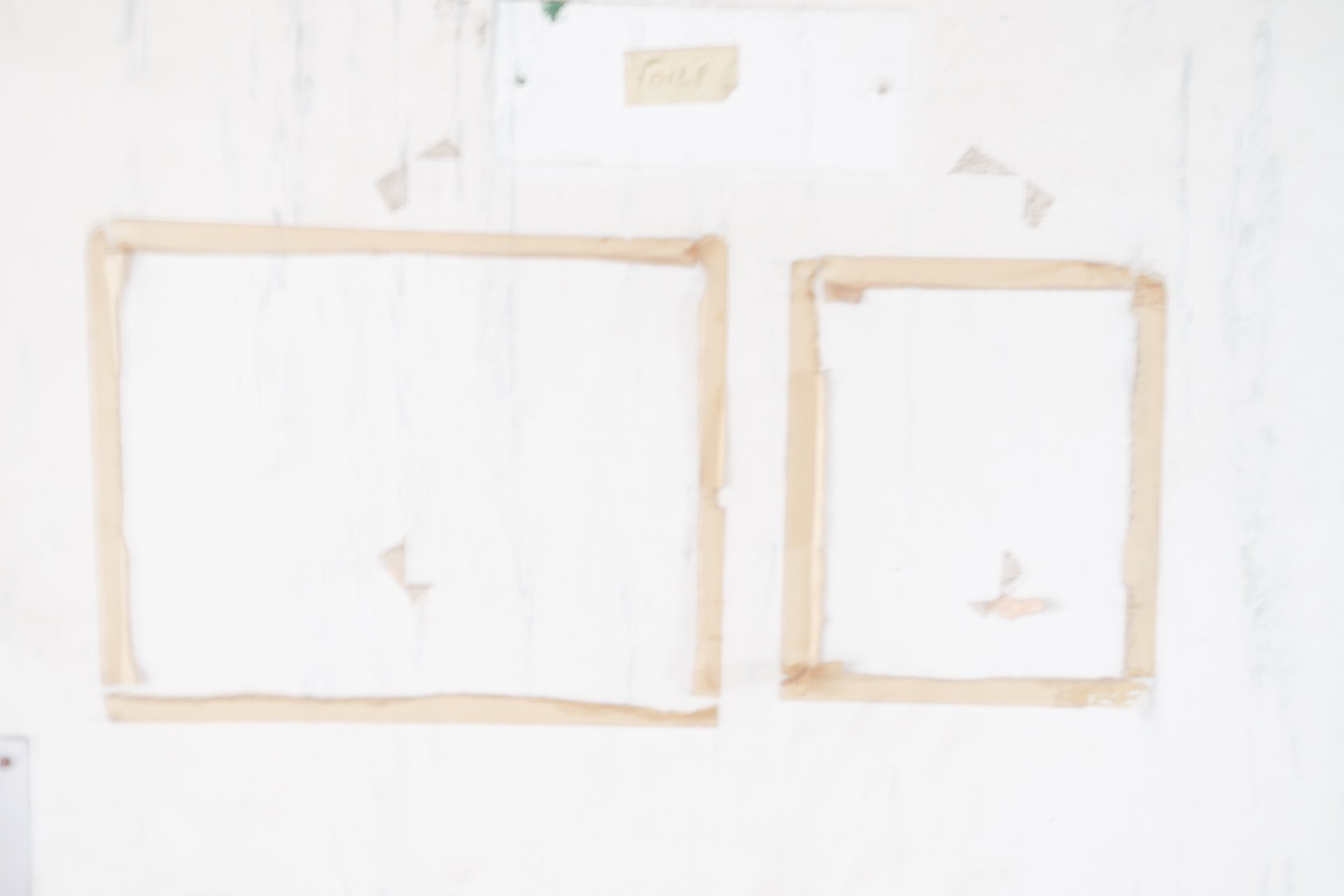 Yellow Tape, 2019 (Colour Abstracts)
Is there a specific message you want to convey with your photographs, and if so, how do you get that message across to your audience?
I strongly favour elements of abstraction, minimalism and impressionism and constantly explore the themes of mood, silence and energy. Subtleties and nuances prevail over razor-sharp detail. The fleeting moment fascinates me, as when driving past a scene and remembering only the light and the shadows, the tones and the mood. My photographs can be cheerful, sometimes silent and serene; at other times sad or even melancholic. For me, the viewer's imagination must run its course.
I make use of several creative techniques, such as multiple and long exposures, lens and motion blur. Currently, I am exploring slow handheld exposures with manual focus tilt-and-shift lenses and deliberate camera movement. Slow shutter speeds add mood and depth. The film or sensor absorbs the light over an extended period. As time passes, the fine surface details are blurred, while the overall forms, shapes and beauty of the light remain. Thus my pictures become mere moments and the images become almost transcendental, as if from an imaginary world.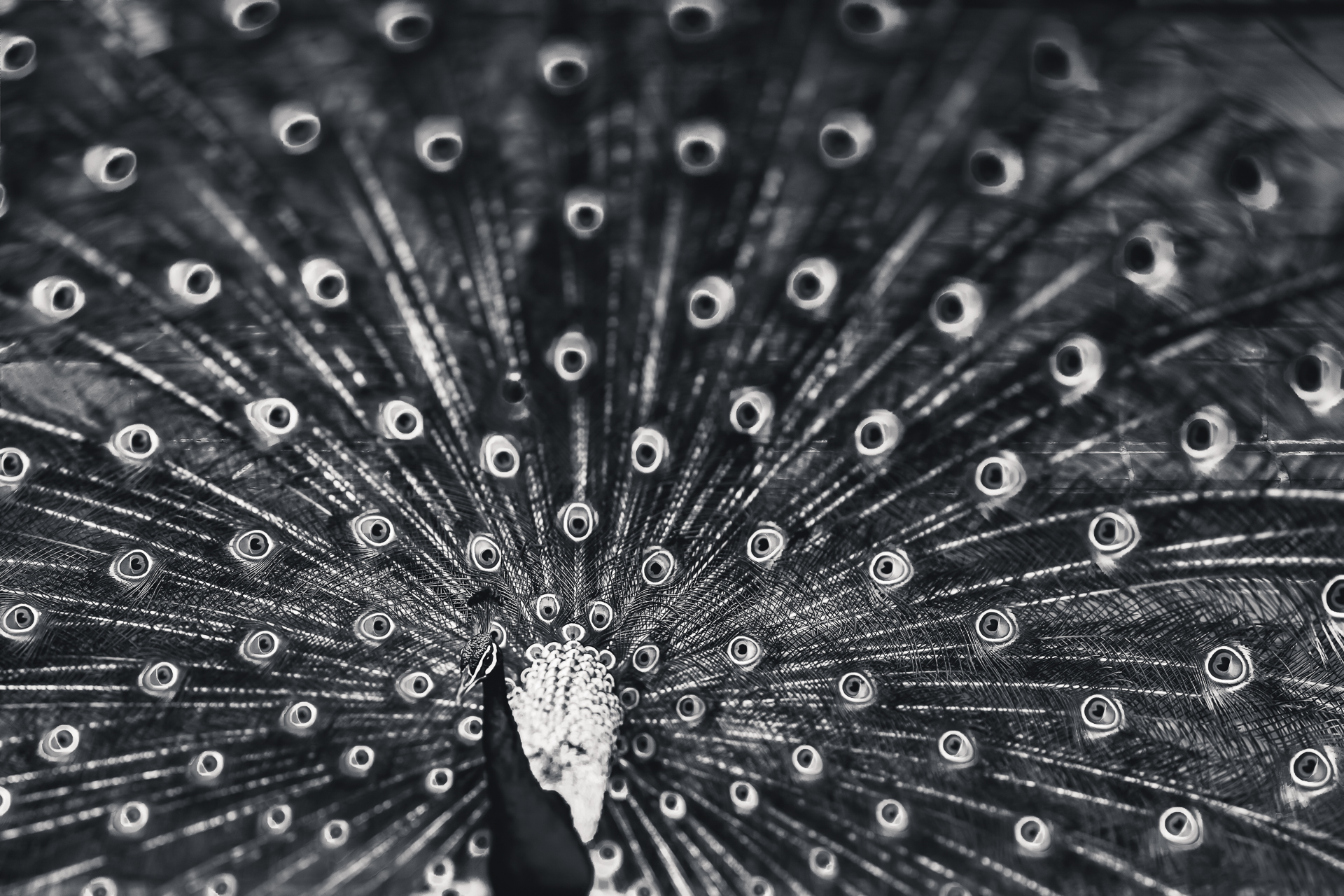 Mesmerising Peacock, 2013(Figments Collection)
To inspire our upcoming photographers, how did you get from being an aspiring photographer to doing it as a full-time career?
In my thirties, I worked as a Correctional Officer and had to sell our second car to buy my first SLR camera. Five years later I traded this safe but very colourless career to become a full-time photographer. Initially, I experimented with different photography genres, starting with portraiture, and eventually focused on more commercially-orientated work like architecture photography.
My first solo exhibition in 2010 marked my initiation into fine art. Thereafter I co-founded an art gallery with six other artists, four of whom were painters. My involvement in different art forms and artists and studying the master photographers changed my perception of photography as art completely. I now regard myself as a visual artist using the camera as a creative tool. Although I teach various photography subjects, my primary focus is on fine art photography.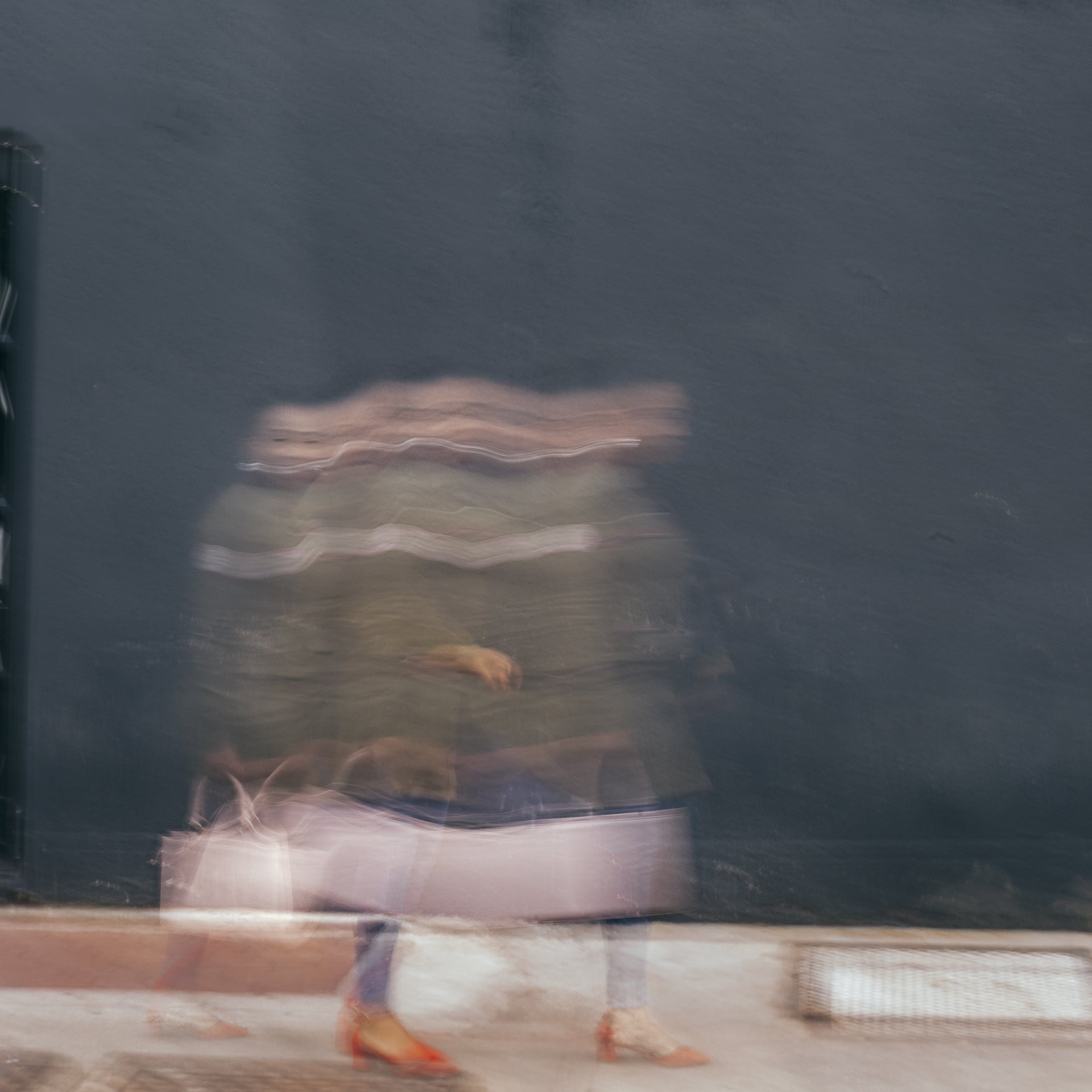 Red Shoes, 2019 Visions in Colour)
What gear can you not be without?
My tilt and shift lenses, and ND filters.
What motivates you to continue taking pictures?
I cannot draw or paint or make things with my hands; therefore the camera has become my paintbrush. I cannot imagine a life without photography and the ability to create something beautiful.
What is your favourite print and mounting medium?
I simply love the DiaMount® process Art of Print offers. I usually print on a 100% cotton paper like their Ilford Smooth Cotton Rag or Hahnemuhle German Etching.
If you would like to see more of Danie's work, visit his website, Facebook or Instagram account.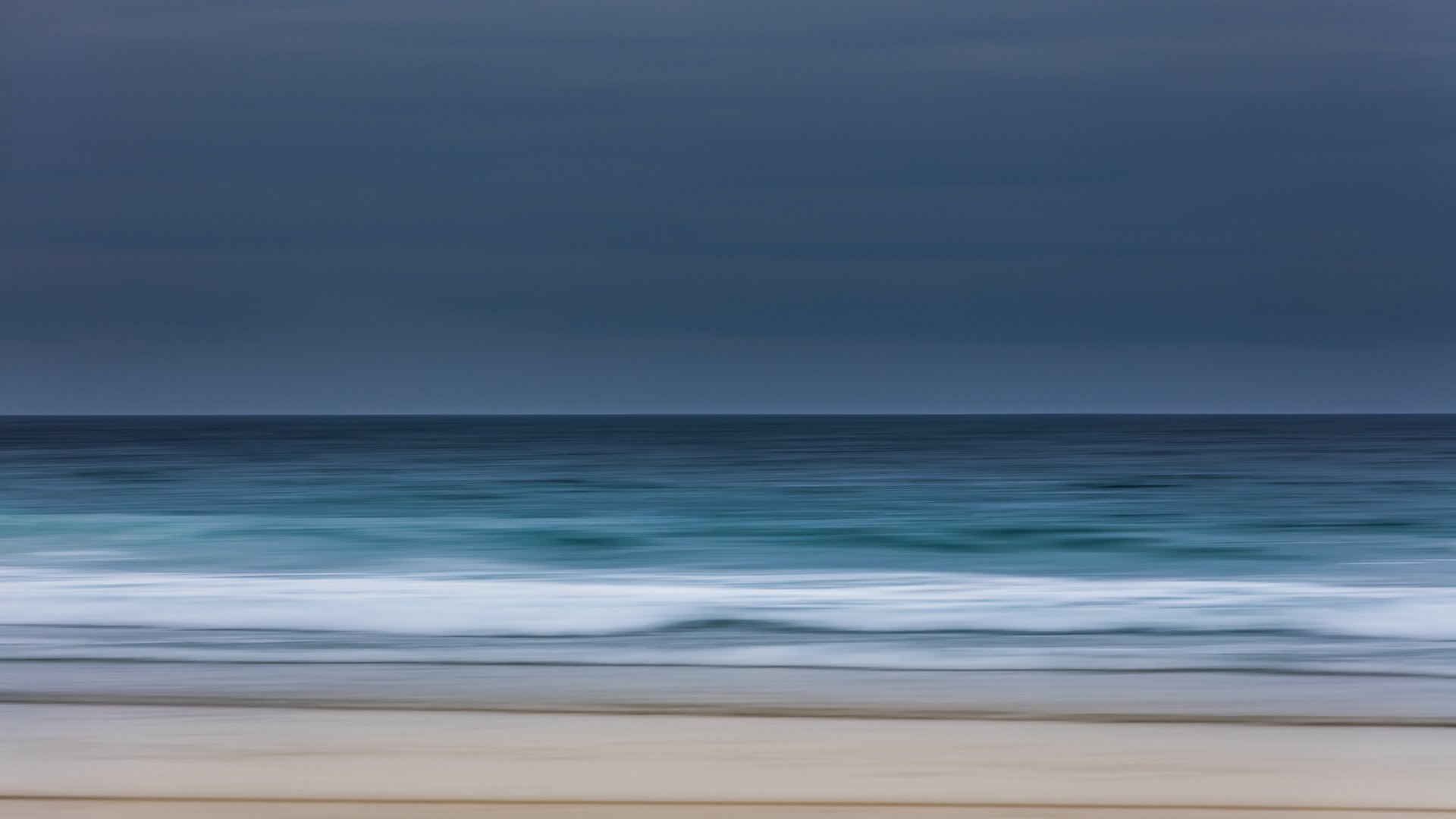 Llandudno Beach # 10, 2015 (Seascapes)