We always strive to bring you the coolest and best gadgets and accessories to make your photography journey as pleasurable as possible. We are fortunate enough to stock some new pretty cool brands this year: Sailor Straps, Atomos, Pictar and Lensmate are some of these brands that you should know about and consider having in your kit.

Most of the standard camera straps you know are black, wide and rather boring. In fact, most of them look almost identical. That's why, in contrast, Sailor Strap offers stylish, simple, colourful cords to carry your camera with. The strap is connected to the camera thanks to top notch stainless steel split rings. The straps' length is adjustable by looping or knotting it. Also, you can wrap it around your wrist and use it as a hand strap.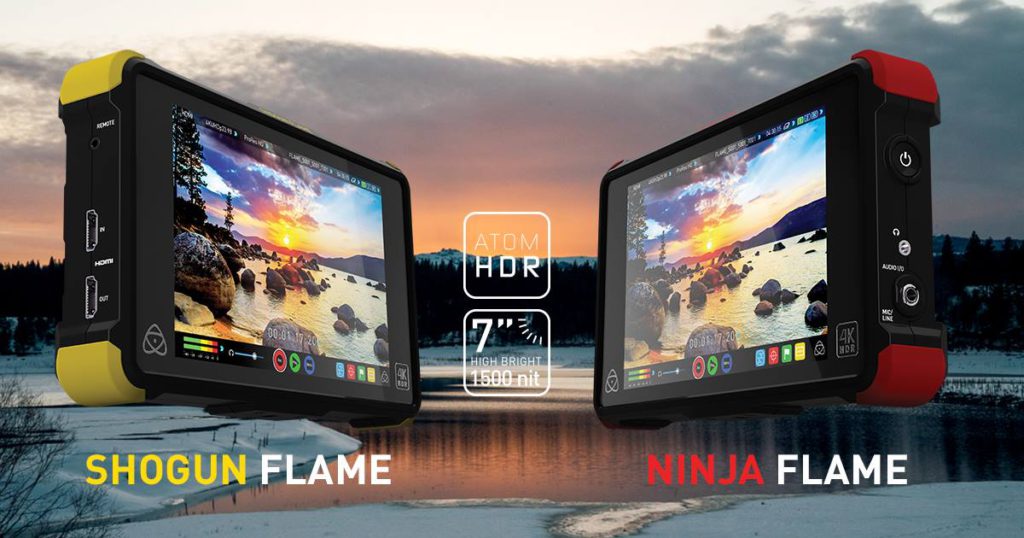 An atom is the smallest constituent unit of ordinary matter that has the properties of a chemical element. Every, no wait this is not the type of atom we have here at Outdoorphoto, let's try again… Atomos partners with editing software brands like Apple, Adobe and AVID to create add-on camera touchscreens for Canon, Sony, Panasonic, Nikon, Arri, JVC and Red to improve quality, cut production costs and save time in the end-to-end workflow. Atomos has redefined what monitors and recorders can do by merging what was a separate feature set for Recording, Playback, Monitoring and Editing into a single device that makes every camera a professional camera.
Enhance your smartphone photography with the Pictar Plus Camera Grip from Miggo. This ergonomic grip features wheels and buttons that, when paired with the accompanying app, gives you greater control over your photography and lets you use your smartphone camera one-handed, even with gloves. It works by emitting high-frequency sounds that are detected by the free Pictar app via the microphone, saving battery over other wireless methods of communication.
Turn your iPhone into a DSLR with the Pictar Plus Camera Grip. This awesome iPhone camera accessory makes your phone feel like a camera and shoots like one too. It lets you take control over your iPhone's camera and unleash its potential.
Even advanced photographers will feel right at home with a smart wheel that lets you choose between 3 advanced modes, namely shutter or ISO priority, or manual.
Lensmate creates products that enhance the functionality of the cameras it is made for and complements the design of the cameras. They offer products like Quick range filter adapters and their custom soft-release buttons and awesome thumb rests.
The sculpted thumb rest relaxes your grip on the camera, reduces camera shake and allows slower shutter speeds. It makes one handed operation easier and prevents unintentional button presses.
The soft-release buttons are shaped to nestle comfortably under the index finger's first joint, enabling a softer shutter release and allowing lower shutter speeds without shake.
With your next visit to Outdoorphoto make sure to ask some of our awesome staff members about these other unique brands that we have in our store available for you. All of these products are brought in by our stock control geniuses, they know just what you like and make it their mission every day to find the coolest products to suit the needs of each and every one of our diverse clients.