Zhiyun Crane 3 Lab Handheld Gimbal Stabiliser
The Zhiyun Crane 3 Lab boasts a versatile and ergonomic structure that even revolutionises the entire appearance. By holding the handle of the gimbal in a handy underslung position, you'll find Crane 3 Lab extremely effort-saving and flexible.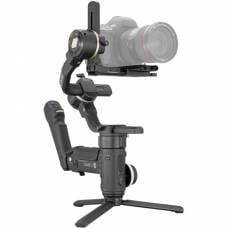 A bigger, more powerful gimbal stabiliser for larger camera setups of up to 6.5 kg.
Awaiting Stock