SpiderPro Dual Camera Holster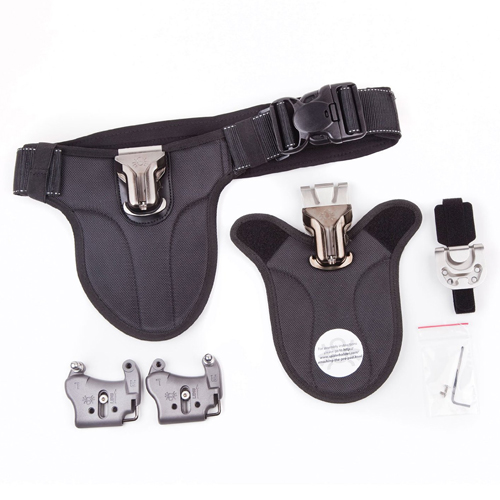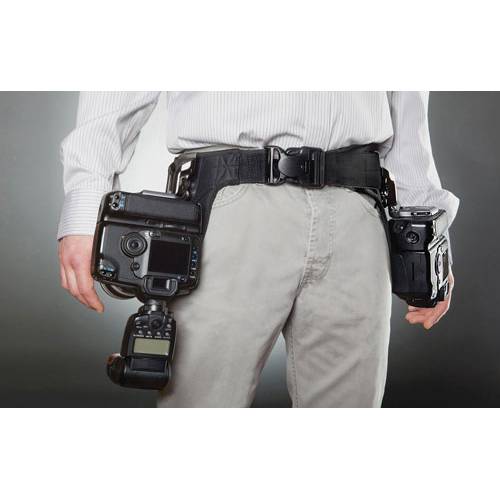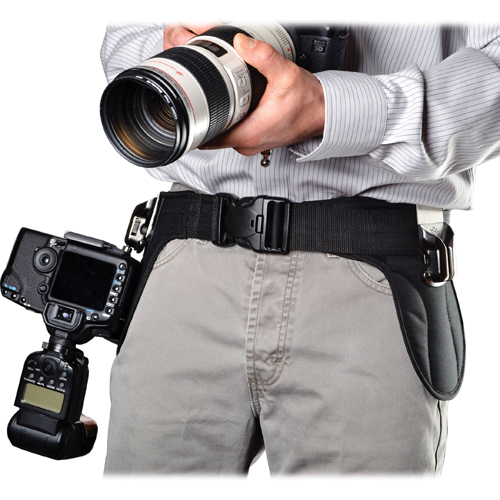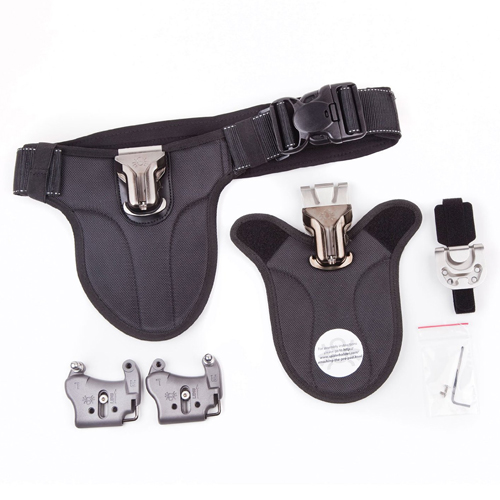 Save the strain on your neck and back with the SpiderPro dual camera holster. It is designed to take the weight of your pro gear away from your upper body and put it at your waist.
R
4,325.00
WE HAVE ONLY

2

IN STOCK

Free Shipping
Talk to one of our friendly and knowledgable consultants
about this product. Call us on +27 12 348 3693 or
click to chat with one of our online consultants
Free Yourself & Shoot From the Hip
The SpiderPro Dual Camera Holster is designed to take the weight of your pro gear away from your upper body and put it at your waist - the most ergonomic place to carry heavy gear (just ask a carpenter with a full tool belt!). The holster system lets your camera hang safely at your hip when you're not shooting, and quick-draw to an active shooting position as soon as you're ready to catch the shot.
Carry 2 cameras: We recommend using a smaller body / lens combination on one side (probably your left side) for maximum comfort during extended shoots.

Features
For 2 DSLR cameras or camera + lens

Fits waists 71.1 - 127 cm (28 - 50")

Quick-release belt holds holsters

Plates attach to cameras' tripod sockets

SpiderPins attach to plates

Plates, pins slide / lock into holsters

2-position locks secure cameras

Durable webbing / stainless steel / aluminum

For active shooting situations
So, How Does It Work?
Pop the belt around your waist (the Pro Belt accommodates waist sizes from 71 - 127 cm), attach the Pro Plate to your camera's tripod mount (don't worry, SpiderPro provides extra tripod mount points so you can still keep your quick-release plate attached), and slide your camera into the holster on the belt. Take off your camera strap, you won't need it anymore. Now you're shooting in style, saving strain on your neck and back.
Your camera lens points backward so you can quickly squat without fear, and your flash (if you use one) hangs parallel to your leg. No other holster system protects your gear in this way.
The SpiderPro gives you the most comfortable and secure way to carry your camera. The ball-joint gives your camera just enough freedom of movement to not feel rigidly bolted to your body. It's truly a smooth ride.
Super Secure
The SpiderPro Holster is made from stainless steel and hardened aluminium cast, thus extremely durable and designed specifically for professional active shooting situations.

The holster has a two-position lock. In lower position the lock secures your camera each time it's placed in the holster. In upper position – the lock disengages for quick and easy access to your camera.

Just Ask the Pro's...
Check out the
Spider Ambassadors
– Pro photographers who use and fully endorse the SpiderPro Holster.
What does the SpiderPro dual camera system include?
2 SpiderPro camera holsters

2 SpiderPro plates

2 SpiderPro pins

1 SpiderPro dual-cam belt

If you want to know more about this product, we know that you'll love these articles: