Profoto B1X 500 AirTTL Location Kit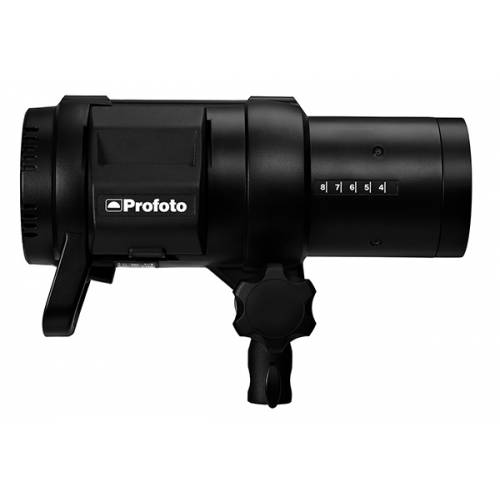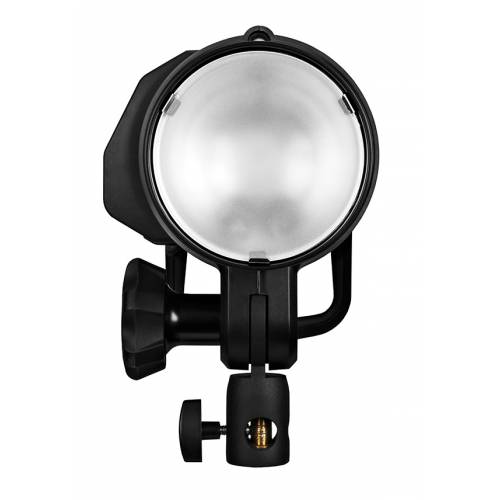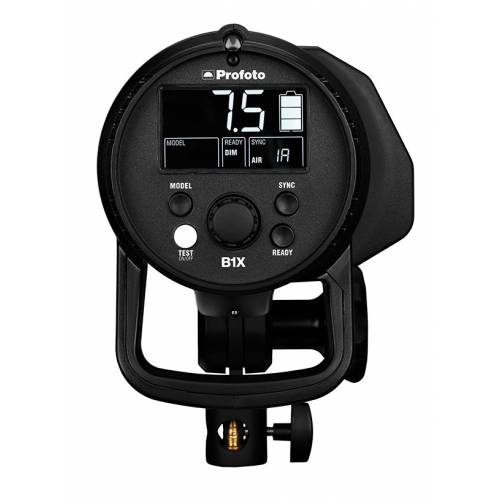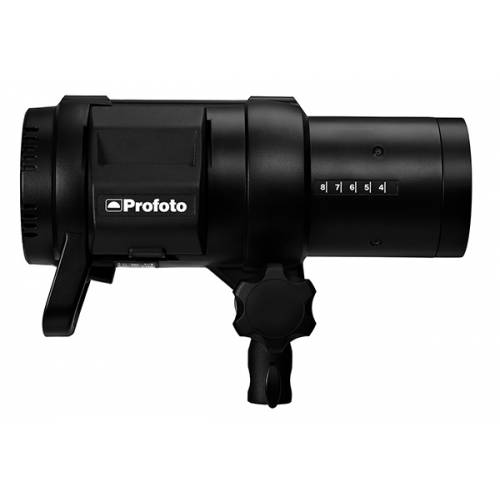 For the adventurous photographer who likes to get out there on location in the real world, B1X offers cordless, battery-powered freedom and flexibility
The Profoto B1X off-camera flash is the successor of the award-winning Profoto B1. The B1X is no stay-at-home flash; it's for the adventurous photographer who likes to get out there on location in the real world. The portable B1X offers cordless, battery-powered freedom and flexibility. After all, there aren't many wall sockets in the middle of a desert or half way up a mountain. B1X provides you with easy light-shaping wherever and whatever your location might be thanks to its dedicated system of lightweight OCF Light Shaping Tools that are designed for maximum mobility and ease of use. It offers automatic TTL shooting that shines brightest in challenging lighting conditions. It offers HSS that enables you to control and shape light even in broad daylight. And it's fast to set up so you're free to explore and create stunning images. Let your imagination set the limits, not the length of your cables. The B1X gives you the power you need in all the right places.
R 71,995.00
R 63,995.00
WE HAVE ONLY

1

IN STOCK

Free Shipping
Talk to one of our friendly and knowledgable consultants
about this product. Call us on +27 12 348 3693 or
click to chat with one of our online consultants
Recommended Accessories
Quick to Set Up. Easy to Use.
The B1X is a fully cordless light with simple, intuitive controls and a large easy-to-read LED display. So instead of tripping over cables or fiddling with sub menus or user manuals, you can focus on being creative.
Capture the Moment With AirTTL
Finding the right exposureEXPOSUREExposure is controlled by three elements: Aperture, Shutter Speed and ISO. Achieving the correct exposure is similar to collecting rain in a bucket, up to an optimum level. The rate of rainfall is out of your control (light), yet you can control these three factors: the bucket's width (lens aperture), the duration you leave it in the rain (shutter speed), and how effective your bucket is in collecting rain (ISO). These three elements work together to control the amount of light per unit area, preventing underexposure (too dark) or overexposure (too bright), giving you a natural looking image. the first time can be a challenge when time is limited or the light is constantly changing. AirTTL automatically does it all for you, just point and shoot.
Shape Light in Broad Daylight with HSS
No matter how bright the sun shines, Profoto High-Speed Sync (HSS) enables you to use your flash at shutter speedSHUTTER SPEEDAperture, shutter speed and ISO form what is known as the exposure triangle in photography. Shutter speed is the length of time that a single frame is exposed for, more specifically how fast the shutter opens and closes to permit light entering the lens, to reach the sensor. A slow shutter speed means a longer exposure time useful for motion blur like the silky look of flowing water, whereas a fast shutter speed means a shorter exposure time useful for freezing the appearance of motion in images like a hummingbird in flight. It is measured in seconds starting at 1 second and halving our doubling in time. For example: 1/2s, 1/4s and 1/8s are all fractions of a second with 1/2s being the longest exposure time, 1/4s half of that and 1/8s another half etc.s up to 1/8000s. Overpower the sun and shape your light even with large apertureAPERTUREAperture, shutter speed and ISO form what is known as the exposure triangle in photography. Aperture refers to an opening inside the lens, similar to the iris of your eye, that changes in diameter to control the amount of light that enters a camera. Aperture is expressed in f-stops: the lower the number, the larger the aperture, e.g. f/1.4 is larger than f/8. A larger (or wider) aperture allows more light to pass through the lens to the sensor (film) as a picture is taken, particularly useful in low-light conditions. A larger aperture also produces a shallower depth-of-field, and thus more background blur.s in broad daylight.
Battery Power You Can Rely On B1X's Rechargeable
Lithium-ion battery provides up to 325 flashes at full power and tens of thousands at lowest power. And it recharges in no time.
Modelling Light with Power & Quality
A powerful LED modelling light enables you to preview your shot and evaluate how light and shadows fall on the subject. It is also useful as main or fill light in low light situations.
Explore Your Light Shaping Potential
Photography is all about controlling and shaping light. With the B1X it is easy to take your creativity to the next level with our dedicated range of compact, lightweight OCF Light Shaping Tools.
Specifications in a Nutshell
Max energy: 500 Ws
Energy range: 9 f-stopF-STOPA notation used to indicate aperture, referring to the ratio between the diameter of the aperture in a lens and the lens's focal length. It is expressed using standard sequence fractional stops: f/1.4, f/2, f/2.8, f/4, f/5.6, f/8, f/11, f/16, and f/22. The lower the f-stop number, the wider the lens opening (aperture). These numbers might seem arbitrary, but they indicate the focal ratio is at doubles or halves. For example, on a 50mm lens with 25mm aperture diameter, the ratio between the focal length and the aperture is 50/25=2. The f-stop would then be expressed as f/2.s (2.0-10)
TTL / HSS: Yes
HSS energy range: (2.0-10)
Modelling light output: 24 W LED with 2500 lumens output (equivalent to 130 W halogen)
Modelling light CRI: >90
Battery capacity per charge: Up to 325 full power flashes / 120 minutes with max modelling light
Nominal battery voltage/capacity
Size: 31 x 14 x 21 cm
Weight: 3 kg including the battery
* Extended HSS range launched as firmware upgrade with B1X. B1 can get same range with free firmware upgrade from profoto.com
** New B1X battery is also compatible with B1. The old B1 battery is also compatible with B1X.
Studio Lighting
Power Output (Max Watt Seconds)
500 Ws
Modeling Light Wattage
20 W LED
Flash Duration
Shortest flash duration (t0.5): 1/19000 sec

Longest flash duration (t0.5): 1/1000 sec
Recycle Time
0.1-1.9 sec
(Quick burst up to 20 flashes/second)
Trigger Options
Yes, built-in AirTTL supporting wireless sync, control & TTL.
(Requires Air Remote TTL. Sold separately.)
Fan Cooled
Yes
User Replacable Flashtube
Yes, >90
User Replacable Modeling Light
LED with output equivalent to a 130 W halogen lamp
What's in the box?
2× B1X 500 AirTTL

2x Li-Ion Battery MkII for B1/B1X
1× Battery Charger 4.5A including power cable
1x Car Charger 1.8A
1× Backpack M
Limited 2-year warranty