Phottix Solas Strip Softbox with Grid (40 x 180cm)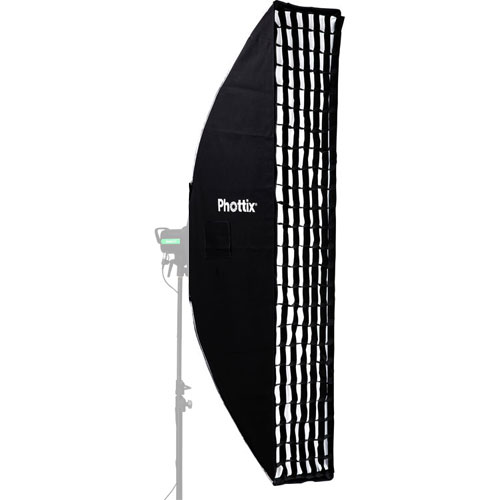 Create a large, soft, and diffuse output from your favourite lighting kit with this Phottix Solas strip softbox. Featuring a long narrow shape, photographers can use this to illuminate tall subjects, create unique long catchlights, or use it as an edge light.
It offers a reflective silver interior as well as a removable inner baffle and front diffuser for controlling the look of the light. Also, the softbox has a recessed front and comes with a removable grid for controlling light spill.

FREE Standard shipping
Faster options available