Evoc Photop 22 L Heather Backpack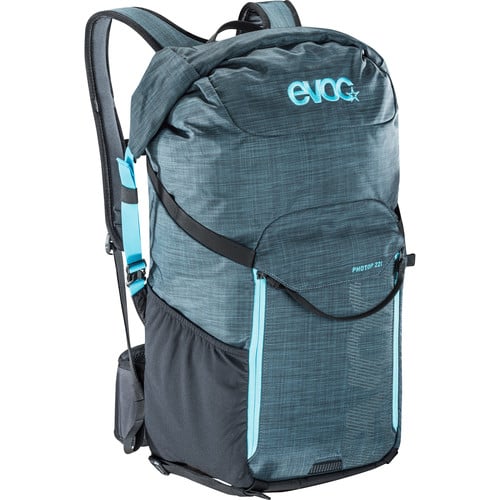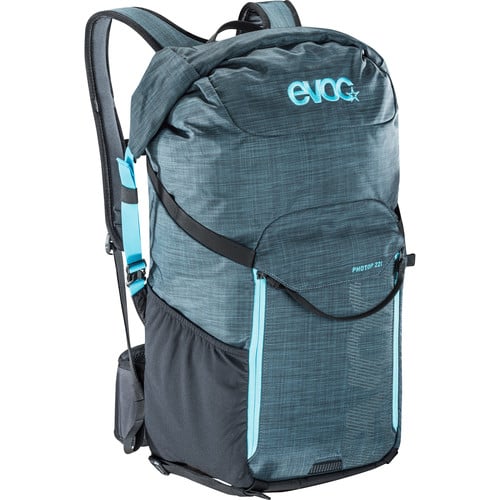 This backpack from Evoc is your ideal travel companion as it protects your gear and personal items with extra padding and durable fabric. This ensures that your travels are easy and stress free knowing everything is safe for on the journey.
R
2,895.00
WE HAVE ONLY

5

IN STOCK

Free Shipping
Talk to one of our friendly and knowledgable consultants
about this product. Call us on +27 12 348 3693 or
click to chat with one of our online consultants
Includes a 3 L Hydration System
The slate heather PHOTOP 22 L Camera Backpack from Evoc is designed for compact camera equipment or smaller DSLRs, with variable internal configuration for a wide range of uses. It has quick access to organisational pockets, a rear compartment that fits a 3 L hydration system, and an extra-wide padded, removable hip belt that is adjustable.
Features
Camera pack & day pack in one piece
Attachment system for tripod (side)
Quick side access to camera
Camera 9 L block is removable & usable as a separate camera bag
Partitioning camera block (individual, padded)
Quick access to organisational pockets
Padded notebook pocket
Rear compartment, fits 3 L hydration system
Hip belt pocket
Extra-wide, padded, removable hip belt

Carrying system (ergonomic, adjustable)
Camera Bags
Empty Weight
22 L
Rain Cover
Shoulder strap
Dividers/Foam/Empty
Zippers
Evoc Photop 22L Heather Backpack

Here are some articles from our blog about this product or where this product was used. We thought you may enjoy reading them and may find them insightful.