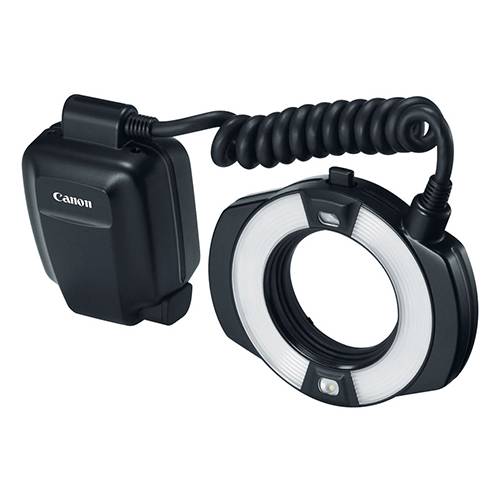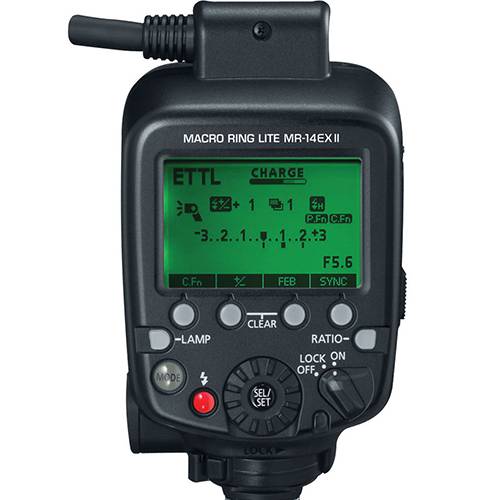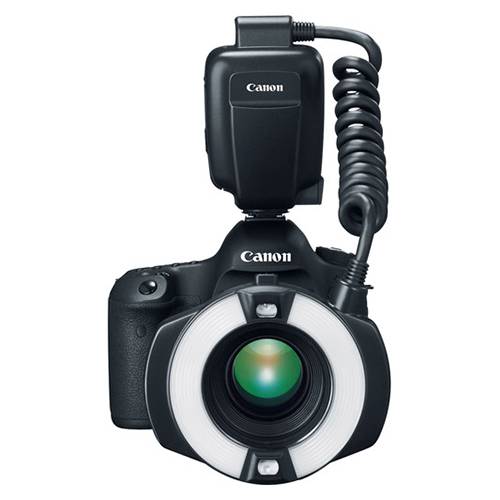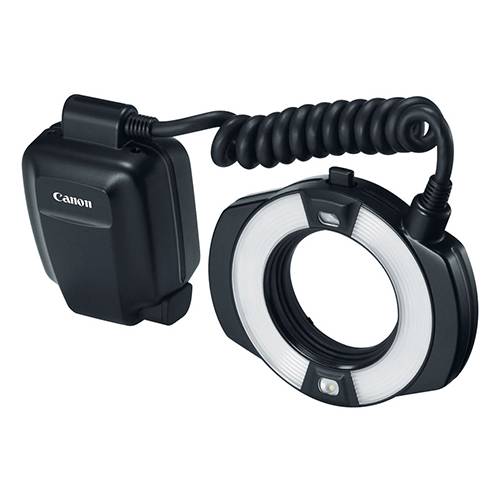 Free Delivery in SA
on orders over R1000
A high performance MacroMACROProducing photographs that render extreme close-ups of extremely small subjects like insects, hence its popularity among nature photographers. It requires using a macro lens with a large reproduction (magnification) ratio of at least 1:1, which renders a subject larger than life size. Macro lenses are capable of focussing at extremely short distances (some as little as a few centimetres), allowing the photographer to get very close to the subject.lite flash delivering creative lighting solutions for photographers shooting close-up images, both on location and in the studio.
Creative close-up flash photography
A ring-flash design allows uniform lighting of small subjects – ideal for wildlife photographers shooting flowers and insects, and those working in specialist scientific applications. E-TTL II metering makes accurate flash exposureEXPOSUREExposure is controlled by three elements: Aperture, Shutter Speed and ISO. Achieving the correct exposure is similar to collecting rain in a bucket, up to an optimum level. The rate of rainfall is out of your control (light), yet you can control these three factors: the bucket's width (lens aperture), the duration you leave it in the rain (shutter speed), and how effective your bucket is in collecting rain (ISO). These three elements work together to control the amount of light per unit area, preventing underexposure (too dark) or overexposure (too bright), giving you a natural looking image.s simple.
Creative shadow control
Dual flash tubes can be varied independently, over a six-stop ratio, permitting different lighting styles. Use both tubes evenly for a shadowless effect, or make one tube brighter than the other for relief lighting that emphasises textures. The Macro Ring Lite MR-14EX II's flash head can be rotated around the lens, allowing the dominant light source to come from any angle.
High performance
High power output, with a guide number of 14 (ISO ISO Exposure is controlled by three elements: Aperture, Shutter Speed and ISO. The ISO speed determines how sensitive a camera's sensor is to incoming light. A higher ISO speed absorbs more light, resulting in a brighter exposure, however, a higher ISO also results in more digital noise in low-light conditions. Cameras with larger sensors (like full-frame cameras) typically have higher ISO speed capability and produce less digital noise at high ISO settings. Digital cameras include a control for adjusting ISO speed, some of which can be set to adjust automatically in combination with certain other exposure settings. ISO is indicated in numbers usually starting at 100 and going upward (200, 400, 800, 1600 etc.) doubling in sensitivity each time. Most cameras also indicate 3rd stop intervals (100, 125, 180, 200 etc.)100, m), allows the use of small apertureAPERTUREAperture, shutter speed and ISO form what is known as the exposure triangle in photography. Aperture refers to an opening inside the lens, similar to the iris of your eye, that changes in diameter to control the amount of light that enters a camera. Aperture is expressed in f-stops: the lower the number, the larger the aperture, e.g. f/1.4 is larger than f/8. A larger (or wider) aperture allows more light to pass through the lens to the sensor (film) as a picture is taken, particularly useful in low-light conditions. A larger aperture also produces a shallower depth-of-field, and thus more background blur.s for maximum depth-of-field when shooting up close. Colour-temperature information is transmitted back to the camera during shooting, helping to optimise auto white balance.
Integrates with other flashes
The Macro Ring Lite MR-14EX II can be used as an optical wireless master in a multi-flash lighting set-up, triggering Speedlite flashes set to slave mode. This is useful when using a second flash to illuminate a background, for example.
Innovative, instinctive design
Control the Macro Ring Lite MR-14EX II using controls on your EOS camera, or via an easy-to-read dot matrix display. A bright LED modelling lamp makes focusing and composition easier in low light, while custom settings allow functions to be personalised to suit your own way of working.
Reliable performance you can count on
Fast, silent recycling ensures that you'll be ready to shoot at just the right time. The Macro Ring Lite MR-14EX II is ready to fire again in just 5.5 sec following a full-power discharge. A self-cleaning hot-shoe with two-line electronic transmission ensures a proper connection with your camera.
Guide Number
GN 14m at ISO 100
Exposure Modes
E-TTLII / E-TTL / TTL / Manual
Modeling Light
Strobe Modeling Flash
Remote Trigger Options
Features built-in Infra-red Transmitter
Head Movement
No movement
Head Zoom Range
No Zoom Capability
If you want to know more about this product, we know that you'll love these articles: