Whether you're a professional photographer, in need of the perfect gift or a traveller looking for a small, compact camera to take on the road with you, the best thing about Fujifilm is that they have a camera for everyone!
Rugged meets modern: The FinePix XP120 combines the best of both worlds
Fuji's FinePix XP120 is truly a hidden gem. It's rugged, perfect for the on-the-go traveller in need of a compact camera that is lightweight enough to carry in your pocket and tough enough for your adventure-lifestyle. Even more, this camera has progressive features like Wi-Fi and cinemagraph mode. Simply put, a cinemagraph is a still photograph in which minor, repeated movement occurs, forming a video clip – cool feature right? The FinePix XP120's Wi-Fi capabilities allow you to share your photographs, videos and cinemagraphs directly to Facebook and Instagram.
This compact camera has face-detection, is waterproof for up to 20 m, dustproof and shockproof, so instead of worrying about the weather, you can really just focus on capturing the moment. It also has 11 special filters that let you create distinctive photo effects in no time.
For the Fuji enthusiasts
For those photographers willing to spend a bit more, the X-T20 and X-T2 is sure to tickle your fancy. Both of these mirrorless cameras are on trend with their retro, analogue look and feel; a feature that wins over many photographers.
Fujifilm X-T20
Falling in love with the Fujifilm X-T20 isn't difficult. This small, compact and lightweight mirrorless digital camera sits comfortably in your hand and is a dream to travel around with as it's not intrusive or bulky. Don't forget that it boasts a super intelligent built-in flash for shooting in darker environments. You can mount the Fujifilm MIC-ST1 Stereo Microphone to your camera's hot shoe for unidirectional stereo audio recording for HD video.
8 Fun photography filters
15 Film simulation option to give your images a retro twist
An impressive ISO range of 100 to 51200
Tilting LCD & Touch Screen Monitor
24.3 Megapixel X-Trans CMOS III sensor
2.36M-dot organic EL electronic viewfinder
X-Processor Pro Processor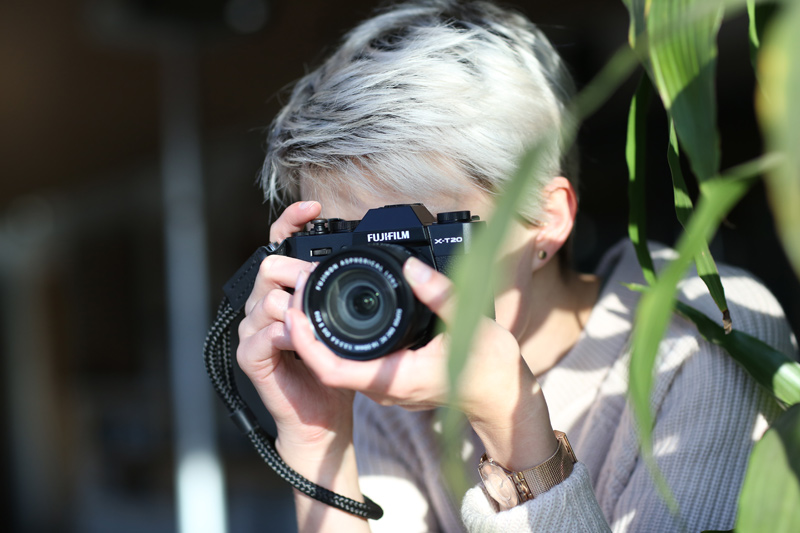 Sturdy, weather-sealed design
Three-direction tilting LCD screen
Joystick on the back of the camera to move the focus point X-T2
Sports UHS-II Compatible Dual SD Card Slots
8 Fun photography filters
15 Film simulation option to give your images a retro twist
An impressive ISO range of 100 to 51200
Fuji's Instant Cameras
The entire Fujifilm Instax range is focused on you – expressing yourself by choosing colours and styles that perfectly suit your personality and mood! The Instax Mini 9 replaces the Instax Mini 8 series and presents you with 5 fun colours like Flamingo Pink and Lime Green, which will surely put a smile on anyone's face! Boost your street cred with the Instax Mini 70. These instant cameras all have a slight pearl finish for some added sophistication and come in 6 trendsetter colours like Midnight Black, Moon White and Stardust Gold, to name a few. It has auto-exposure so that your images always look on point. The small selfie mirror (built into the front of the lens) helps you to accurately compose self-portraits. These functional features let you create instant memories while having fun.
Fuji Instax Square SQ10 Hybrid Camera
Fujiflim's SQ10 Instax Square Camera combines the world of analogue and digital in one stylish, square package. This new Instax phenomenon prints square photos, boasts improved image quality and has an LCD monitor for you to view and edit your photos before printing. An awesome new feature is that, unlike before, you can now take a photo to edit and print later on. Simply choose from the thumbnails on your screen and print when you're ready. You can also print as many times as you like (and your Instax Square film cartridge allows).
Edit on the go – you can change and adjust camera settings before or after taking the photo.
Filters – choose between 10 trendy filters to create the picture you want.
Vignette – the peripheral light can be adjusted between 19 levels putting creative control in your hands.
Brightness – adjust the brightness of your print within 19 levels.
Crop it – zoom in or move out using the dials on the back of your camera to create and print the composition you like best.
Double exposure – get creative and layer two photographs to create one double exposed print.
Bulb exposure – the shutter remains open for up to 10 seconds allowing you to capture long exposure shots.
Thumbnail print – Print images saved as thumbnails.
Print from a micro SD card – save your images to other devices or insert another micro SD card from another camera to print photos instantly.
Instax Film… does it fade?
The Instax Mini 70 and Mini 9 instant cameras use the Instax Mini Film that is credit card sized. The Fuji Instax Square SQ10 Hybrid Instant camera on the other hand, uses Instax Square instant film. Keep your memories in your wallet or use it to decorate your bedroom mirror. There is more than enough variations of film for you to choose from: the Instax Mini Shiny Star or Sky Blue for those of you who want to add some magic to your photos, original White instant mini film for those of you who want to keep it low-key, and a cool Monochrome Film if you're looking for something a little more moody.
Instant film photos can fade if the proper precautions aren't followed. To keep your memory from fading, simply keep your Instax instant film out of direct sunlight. Easy right?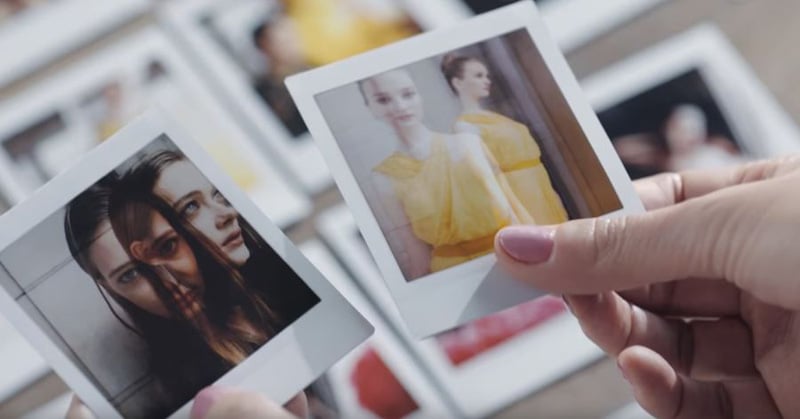 Fujifilm combines fun, interesting and advanced features and packages it into beautifully stylish, compact cameras for everyone to enjoy – not to mention that there are tonnes of cool accessories your Fuji camera 'cause they know how important it is to personalise your gear.
Whether you're a professional photographer in need f outstanding image quality, an adventurer looking for a tough camera, a traveller who wants a lightweight option, or young trendsetter looking for colourful instant cameras to suit your personal style – Fuji's got your back!