Boudoir photography, an intimate genre, started overseas and arrived at our shores a couple of years ago. Since then its presence and importance within the photographic community gained recognition. I've always believed that boudoir photography is meant for every and any woman, which is why it is my mission to have an amazing experience with every woman I shoot with, but more so, I've wanted them to share the experience, with me – as their photographer.
I have learned a few valuable things throughout the years and would like to share them with fellow photographers entering this novel genre of photography.
Know what draws women to boudoir photography
Every woman has her own reason for wanting to do a boudoir shoot and for this reason every shoot is unique. That's the part I love about it. Boudoir is a versatile genre and every product produced and delivered, looks and feels different.
I advise all of my ladies to prepare an array of things before their shoot. This ensures that, when we create together, I'm able to provide them with a variety of images for a full-rounded product.
Shoes are a good place to start, as well as getting some feminine pieces of jewellery together. It makes for an elegant feel – after all, they are ladies and in this shoot, you want to show them off in an ultra-beautiful way. Bustiers and teddies have a soft and stunning way of giving great shape in all the right places. Together with bra and panty sets, these make for a lovely feel as they usually have ribbon or lace detail. Some detailed stockings or a pair of ever-popular fishnets also work well. Pair them with sexy suspenders and shoes to create long, sheer lines.
Know what looks work well
Soft curls work best for clients with long hair as the light catches every curled lock, creating sensational texture and depth, all the things we love in photography. If possible, professional makeup is strongly advised as this polishes the shoot, adds some glam and definitely helps boost your clients' self-confidence.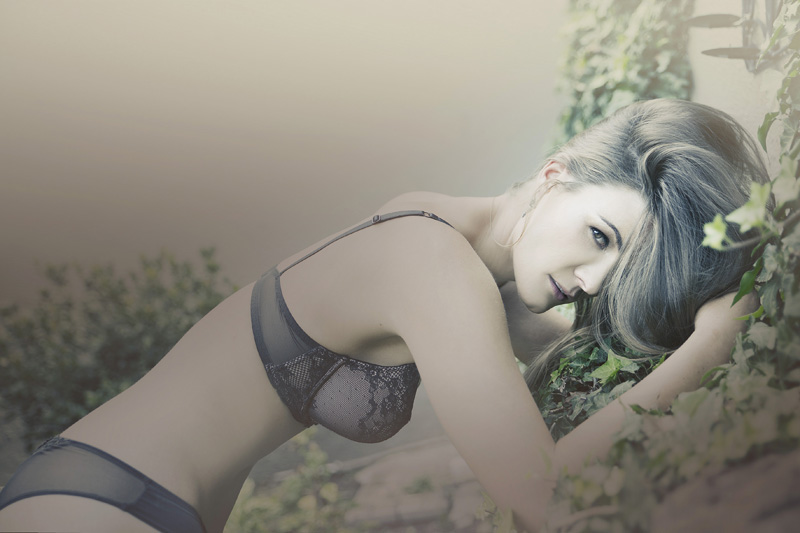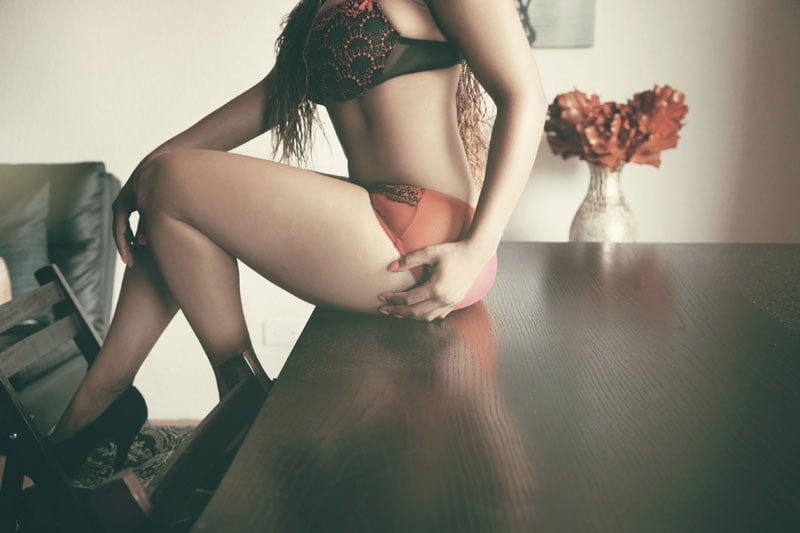 I use the Fujifilm X-series, and their 56mm prime lens has been a trusted friend. It renders beautiful sharpness where it matters and blurs the rest, retaining the essence of the image – elegant and alluring.