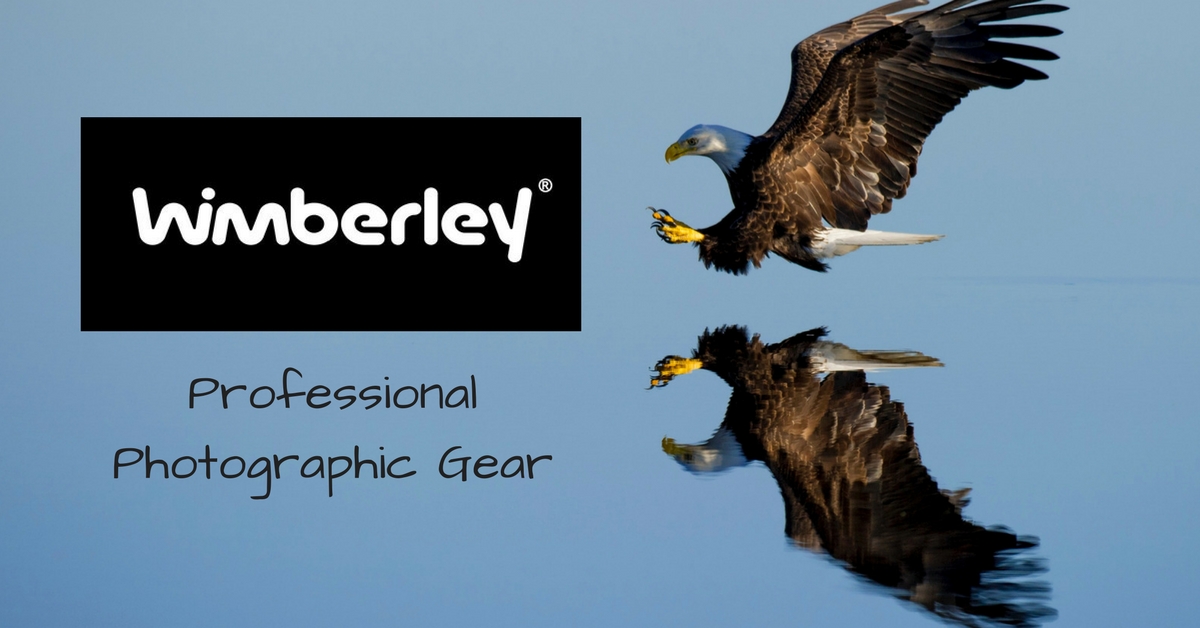 Camera & Lens Plates
Wimberley is not just a place in Texas, but an established designer and manufacturer of professional photographic equipment that provide sturdy camera support even when using long telephoto lenses. Made in America, Wimberley is known for producing good engineered products with rock-solid twist-free connections that fit virtually any SLR or point-and-shoot camera, and thanks to a third threaded hole, you can attach your camera to a 1/4″ stud on a tripod head platform without needing a QR clamp. But, when you do need a QR clamp, Wimberley's C-12 clamp will allow you to securely attach the clamp to a much wide variety of equipment than any other equipment on the market.
Setting up telephoto flash is also easy with the F-1 Telephoto Bracket, which is the most versatile of all Wimberley flash brackets since it attaches to any lens' QR plate.  It can be used on a ball head or the Wimberley Head, or can be reconfigured to work on the Sidekick. You can even add other modules (like the M-8 Perpendicular Plate and the M-5 Orignal WH Module 6) to this bracket to add macro capability or to form a quick-flip wedding bracket.
The F-9 Head Version II Bracket attaches directly to the Arca-Swiss style dovetail on the swinging arm of the Wimberley Head Version II, and the F-6 Sidekick Bracket is useful for positioning the flash above the lens when using side-mounted gimbal heads such as the Sidekick.
Beanbag Support
By using two Wimberley M-1 QR arms, you can even create unique beanbag support. Simply connect both arms (pointing in opposite directions) to the bottom of your lens to form a snowshoe-like foot, which increases stability and makes it easier to rotate your lens when working from a beanbag. And since these arms are part of the flash bracket system, adding a flash is easy.
Wimberley & Sidemount Heads
Mount your heavy DSLR and long, telephoto lens (300mm f/2.8 lens or larger) on a Wimberley gimbal head for feather-light handling, ideal for the serious nature enthusiasts. Whether you are using the Wimberley Sidekick that converts your ball head into a gimbal head in seconds; the compact and lightweight Sidemount Wimberley Head, or the WH-200 Wimberley Head Version II (Wimberley Gimbal Head ll) known as the industry standard for serious nature photographers, Wimberley gimbal mounts are easy to use and will help you balance your camera and lens effortlessly.

Trusted Sidekick
Everyone needs a Sidekick, right? At just over half a kilogramme, the Wimberley Sidekick is travel-friendly, ideal for the outdoorsman and wildlife photographer. It easily converts your ball head into a gimbal head in seconds. Simply slide the Sidekick into the QR of your ball head. Its elevated tilt mechanism and side-mounted QR allow the lens to rotate around its centre of gravity. This provides the same action and ease of use found in the original Wimberley Head at greatly reduced size, weight, and cost. Remove the Sidekick and your ball head is ready to use with smaller lenses.
Have you ever felt like you could do with an extra arm during a shoot? Something like an extendable arm to hold a delicate flower in the foreground, or even your heavier reflectors or lens shades at precise angles for better lighting. Well, Wimberley plamps are designed to do just that.
Thanks to its foam jaw grip, the Plamp II doesn't harm delicate objects and when it needs to hold heavier photographic equipment, simply use the thumbscrew to adjust the clamping pressure. The grip even has special notches for grasping the steel rims on reflectors and diffusers for secure, slip-free attachment.