The Comprehensive Wedding Photography Equipment List
Wedding photography is not only an art form, but it also makes for a viable career in photography. Wedding photographers are able to do what they love while their work is also greatly appreciated. A good wedding photo serves as a memento and a tangible representation of a very special day, for years to come. In order to best serve your client however, it is essential that you are equipped to meet their needs while giving them the impression that you are 100% confident in your skill set (despite how difficult the church may be to light). That's exactly why we put together an equipment list for you.
The Gear That Everybody Needs
No matter where you are in your career as a wedding photographer, there are some essential tools which everyone requires as part of their common sense arsenal.
The Contract
A little bit of legal documentation is not to be underestimated. By stating the usage rights of image files you will be able waiver rights to your image files in the event that you are unable to complete the job for whatever reason. This document is an integral part of protecting your rights as well as ensuring a cordial relationship between you and your client. A great reference guide is a book, Exposed.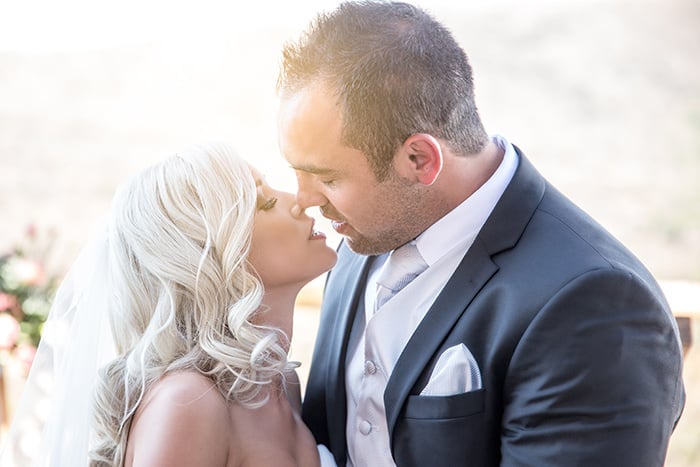 Facebook page
If you don't market yourself, you are unlikely to find any work at all. Social media platforms are among the most effective tools you can use when it comes to marketing especially because the visual aspect of certain platforms allow you to continually display and update your portfolio.
The Camera
To start out you can use a midrange camera such as the Nikon D7200 or Canon 80D, which are both durable with a good focus and image quality. These cameras have APS-C sized sensors and are not full frame, yet provide more than adequate image quality for a start.
The Camera Bag
The best camera bag is one that protects your equipment and is comfortable to wear. Many photographers opt for a shoulder bag simply due to ease of use on the go. As time passes, you will need a bigger bag to accommodate your growing gear collection. It is important to get a high quality bag as this will literally become the skin of your gear.
A Memory Card
Don't be let down by some of the very cheap brands, some things are simply too good to be true. Lower quality memory cards are more likely to lose and corrupt data. Whether you prefer to use multiple small memory cards or one big card which you never remove, just pick a reputable brand. If you are shooting only JPEG, you can possibly get away with a 16GB card but if you are shooting RAW invest in at least a 32GB card, additionally ensure that the speed of the card is at least 60MB/s.
The External Flash
An internal camera flash is simply not strong enough to provide enough light for a medium to long shot range. Internal flashes just tend to produce very harsh and unflattering light for the most part. This renders the external flash an absolute necessity. An entry level dedicated TTL flash such as the Nikon SB700 or the Canon 430EX III are sufficient to get a beginner started, and the Nissin Di700A for either Nikon and Canon are also excellent options.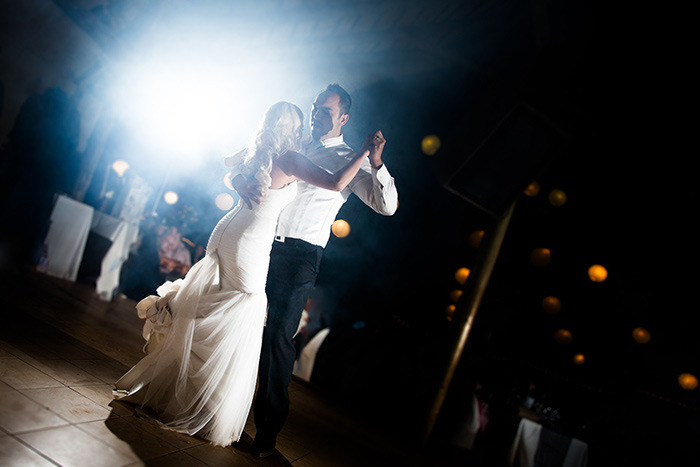 Batteries for Your External Flash
Most flashes use 4x AA batteries. Regular alkaline batteries are fine, but lithium batteries are better because they last longer and produce a faster flash recycle time. For the sake of replacement cost and the environment, we also recommend rechargeable batteries.
Plastic Bags and Washing Pegs
In the event of wet weather, plastic bags are an essential fall-back to cover gear and flashes in order to protect them. Washing pegs come in handy for multiple uses but prove themselves especially useful in dealing with unruly dresses, curtains and fly-away veils.
The 5-in-1 Reflector
To fill in harsh shadows and gently reflect light into the eyes of your subject, a good 5-in-1 reflector is essential in difficult lighting conditions. Without a reflector you may easily lose the sparkle in the eyes of the bride.
Spare camera batteries
Never underestimate the necessity of additional battery power; ensure that you always have at least one fully charged spare camera battery. Preferably charge your batteries the night or day before because over time batteries naturally drain.
A Spare Camera
However unlikely it may be, your primary camera may decide to take leave at the exact moment your bride graces the aisle. To avoid the impending horror should you be unable to capture these moments, lug a rental camera with you because sometimes it pays to plan ahead.
Adobe Lightroom (Photo Editing Software)
When it comes to post production software, there are more software suites available than there is time to test them all out. Adobe Lightroom is highly rated and widely recommended by many photographers. It has efficient organizing and keyword tools. Additionally, the image edits are non-destructive thus leaving the original file unchanged.
The Midlevel Wedding Photographer
As your business grows, so will your needs. If you want your clients to take you seriously you will need to ditch any make-shift gear and work towards professional gear. Assuming you have all the above equipment and tools; here are a few more things you will need…
An Assistant/Second Shooter
Not only for the sheer joy of telling someone else what to do, but also to help you get shots at varying angles. Unlike a studio shoot, you won't have the opportunity to ask the bride to throw the bouquet again, nor ask the newlyweds to walk out of the church again; and missing the moment is simply not an option. As for lighting setups, that's a task best left to an assistant.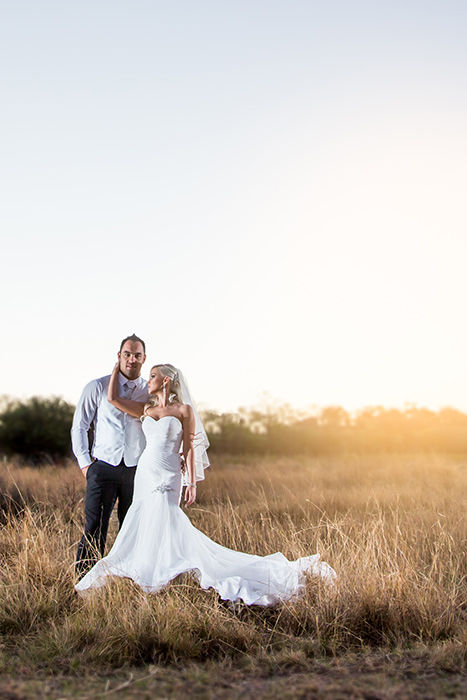 The Camera
You will most definitely need to upgrade your camera to an entry-level full frame model such a Nikon D750, Df, D610 or a Canon 5D mkIII or Canon 6D. These babies will produce photographs with better image quality and much less grain in low light conditions.
The External Flash
As you get to move up the ladder, additional flashes are highly recommended. With a multiple flash setup you can control highlights and shadows more accurately. The best midrange flashes to add to your collection are either the Nikon SB700 or the Canon 430 EX II. If you want to skip right to the top of the range, have a look at the Nikon SB910 or Canon 600EX RT.
Flash Diffusers
Without a ceiling to bounce your flash off of, the light from your flash may be too harsh. A flash diffuser will soften the highlights and ease the shadows. The Collapsible Gary Fong Lightsphere is ideal for such circumstances.
The Adobe Creative Cloud For Photographers
For photos which require more extensive retouching (typically beauty shoots and fashion work), Photoshop is a more appropriate tool, but the ideal would be to invest in the Adobe Creative Cloud for Photographers. This suite will include Adobe Lightroom and Photoshop CS which will be available for a small monthly fee. Lightroom and Photoshop CS can be used in conjunction to achieve extremely professional results.
Memory Cards
While we mentioned memory cards above, it's paramount to make sure you have ample storage space; which tends to run low rather quickly when you are shooting RAW images. Either buy two 32GB cards or a 64GB card with a minimum speed of 90MB/s. You won't regret this investment.
A Spare Camera
It was mentioned above that a spare camera is not only handy but also essential. As you progress its best if the quality of the images are the same as those from your primary camera. For this reason we recommend using the same spare camera as your primary camera. This will also ensure that you are always familiar with the settings etc. If your budget doesn't allow for this, pick a decent middle of the range camera such as the Nikon D7200 or Canon 80D or Canon 7D mkII.
The Website
Marketing is crucial and a website will showcase your work in the best way. A simple blog with a portfolio will work wonders to boost your credibility. Add to your site some well written blog posts and a biography; you'll be on your way to the VIP room. Ideally you don't want to skimp on your website, it is possible however to set up a WordPress blog with minimal capital. If all else fails, just make sure you stay away from gaudy colours dated designs, a bad website can also act as a slow puncture for your reputation in the industry.
Zoom/ Fixed Lenses
Investing in two or three speciality lenses will ensure better image quality than that which an 'all-round' lens would provide.
The Pro Wedding Photographer
When you 'hit it big', you no longer have a choice whether you want to use only the bare essentials or fill your kit with all the bells and whistles. What you see as 'bells and whistles' may just be a lifesaver. As a professional wedding photographer, fuzzy shots and bad lighting due to equipment failure are inconceivable. Not to say that such shots are ever acceptable, but the pressure is really on when you are commanding serious dough.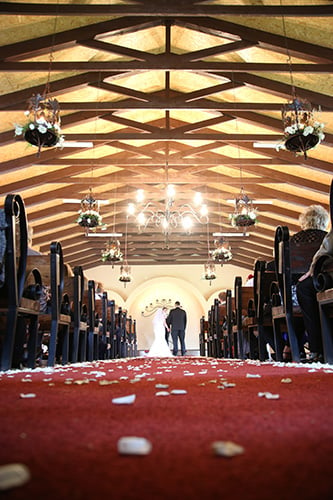 2 x Cameras
It is essential to carry pro full frame cameras. The Nikon D750 or Nikon D5 are great. If you prefer Canon, go for the or the Canon 5D mkIII or the Canon 1Dx.
These cameras produce shots with brilliant image quality and minimal digital noise in low light. The super speedy focus systems perform well, even in low light and to top it all off they are extremely durable.
Flashes
By now you need a repertoire of flashes so you would want to add to your collection another high level flash like the Nikon SB910 or the Canon 600 EX RT.  For the ultimate in lighting solutions, the Profoto B1 or B2 kits are all you'll ever want or need.  Super efficient and versatile, the B1 is a portable studio light that delivers ten times the power compared to that of a regular speedlite.
Godox Propacs
With so many flashes its best to get your hands on some external battery packs for you flashes, simply because they last longer than internal flash batteries; they also ensure very fast flash recycle times. The Godox Propac PB960 is an excellent choice.
Flash Diffusers
In addition to the Gary Fong wedding kit, you might need the Lastolite Ezybox speedlite soft box.
Additional Lenses
A woman can never have too many pairs of shoes and a photographer can never have too many lenses… Amiright?
Stands for Flashes
To achieve the ideal controlled lighting with flashes, you want to put them onto stands and position them carefully. Your flashes will need to have brackets in order to be securely mounted onto the stands.
Studio Lights
Bring out the best in the guests by setting up a well-lit spot at the reception with a backdrop and clever props. Photo booths are fun and you can even rent a Profoto Lighting kit from us.
Flash Triggers
The best way to avoid an accident with a clumsy guest is to steer clear of cables. By using triggers for your off camera flashes, you can set up your flashes as far as 50m away without worrying about cables.
Now you have your full gear list, best you fill your cart in time for that wedding.
Featured Images: Gunther Swart