The concept was easy, so was the brief. Capture a stopmotion video over a period of about 8 hours to show the opening of the new OutdoorPhoto Shop in Atterbury, Pretoria (South Africa)
The video below was another "play-around" test with the 5DmkII shooting at 5fps and pulling it all together in Final Cut.
We used just a bit over 1,100 images to create this clip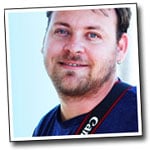 All images and video Copyrighted
The post The New OutdoorPhoto Shop – Stopmotion appeared first on ODP Magazine.