Developed incorporating feedback from professional photographers, the EOS-1D Mark IV features a new Canon 16.1MP APS-H CMOS sensor and a brand new 45-point Auto Focus (AF) system with 39 f/2.8 sensitive cross-type points, providing a wide selection of precise focus areas across the frame.
Additionally, dual "DIGIC 4" processors provide the power to shoot continuous, high-resolution images at up to 10 frames per second (fps), as well as delivering the widest ISO range ever to feature in a Canon camera.
The Canon EOS-1 Mark IV offers the following features:
New 16.1 Megapixel APS-H CMOS sensor
10 frames per second continuous shooting
Up to 121 large JPEG images in a single burst
New 45-point wide area AF with 39 cross-type sensors with f/2.8 sensitivity
High-speed Dual "DIGIC 4" processors for superb image quality
12,800 high ISO expandable up to 102,400
Full HD movie recording at 30, 25 and 24 frames per second
3.0' Clear View II LCD with Live View mode
Durable dust and water resistant body with 76 rubber seals
Compatible with all Canon EF lenses, and Speedlite EX flashes
Also available – new EOS-1D Mark IV Wireless Transmitter WFT-E2 II (also compatible with existing Wireless File Transmitter WFT-E2)
Comments Roger Machin, photo/video product manager at Canon Consumer Imaging SA: "The EOS-1D Mark IV has been developed with the specific needs of photographers in mind.  We've taken the feedback of photographers to heart and as a result produced a Digital SLR tailored to their exact requirements. The EOS-1D Mark IV is packed with advanced features that enable photographers to take high-quality images quickly and accurately."
Highly sensitive, cross-type focusing – capture every detail at speed
The Canon EOS-1D Mark IV's new 45-point AF system, with 39 f/2.8 sensitive cross-type points located across the frame, provides consistent AF on static or moving subjects, no matter which AF point is being used. All 45 AF points are user selectable and now more sensitive, with the AF points towards the edge of the frame offering identical levels of performance to those in the centre.
The entire AF system is managed by a dedicated microprocessor, providing fast, accurate focusing – even when shooting continuously at 10fps. Canon's newly-evolved AI Servo II AF offers more precision when tracking moving objects, utilising the power provided by the dedicated microprocessor to improve overall tracking accuracy and increasing focus reliability in low-contrast and extremely bright conditions.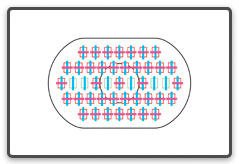 Additionally, to provide increased flexibility, a vast range of manual and automatic AF control options are available including – with lenses featuring an AF Stop button – Canon's new Spot AF feature. Spot AF offers a more precise focus area to meet the needs of photographers that require pinpoint focusing. A 63-zone metering system enables the use of multiple metering modes, with the dedicated sensor linked to the 45 AF points, providing AF point-linked and multiple spot metering options.
The EOS-1D Mark IV also features orientation-linked AF points, an orientation sensor controlled feature that enables photographers to store separate AF points for different camera positions. Covering both horizontal and vertical shooting positions (both grip up and grip down), orientation linked AF points offers the flexibility to quickly change camera orientation when shooting with the AF settings switching to suit the subject. AF point registration enables the photographer to store an alternate AF point that can be used at the touch of a button.
The power and performance of Dual "DIGIC 4" and CMOS
The combination of a custom-designed, high resolution 16.1MP APS-H CMOS sensor and Dual "DIGIC 4" processors ensures that detailed, crisp images are delivered at high speeds.
The inclusion of an APS-H sensor combines a high pixel-count with an effective field of view measuring 1.3x the focal length of the lens. This provides immediate benefits for sports, news and wildlife photojournalists, who operate on-the-move and need to get closer to their subjects and maintain fast apertures without resorting to longer focal-length lenses – which are typically heavier.
Continuous shooting is facilitated by the sensor's eight-channel data read out, which provides a rapid read sequence and makes full use of the Dual  "DIGIC 4" processors to enable high-speed 10fps shooting at full 16.1MP resolution, while maintaining image colours through 14-bit analogue to digital (A/D) conversion.
The ability to shoot images at 10fps, without any drop in resolution, means the EOS-1D Mark IV features the fastest continuous shooting with Auto Focus currently available from a Canon DSLR. The increased processing capacity of Dual "DIGIC 4"processors manages the increased data created by the 60% rise in image resolution, while still enabling the EOS-1D Mark IV to deliver a continuous burst of up to 121 large JPEGS, or 28 RAW images using a UDMA 6 card – ideal for fast-moving sporting action or news events where scenes are unfolding quickly.
The EOS-1D Mark IV also includes updated Picture Styles and the first ever integration of ALO (Auto Lighting Optimizer) in a professional EOS body, automatically correcting the contrast and brightness of images as they are recorded.
These features combine to provide a faster workflow for those requiring press-ready images direct from the camera without the need for retouching, enabling photographers to concentrate solely on capturing that once-in-a-lifetime shot.
Full compatibility with the latest UDMA 6 standard Flash memory cards also ensures that image data is rapidly written to the EOS-1D Mark IV's CF memory card. In addition, the flexibility to also record to a Secure Digital/SDHC memory card allows photographers to keep shooting for longer until they get the shot they need.
Advanced performance in low-light
The EOS-1D Mark IV also delivers extreme low-light performance. Standard ISO on the EOS-1D Mark IV ranges from 100-12,800, while extended ISO ranges from a low of 50 to 102,400 – the highest ISO ever offered by a Canon SLR. This extreme low-light performance makes the EOS-1D Mark IV ideal for night shots or shooting at evening events, where the lack of light would normally make shooting impossible.
Intelligent noise reduction techniques keep chroma and luminance noise to a minimum, while maintaining colour balance, but never take control of the overall image quality away from the photographer. The architecture of the new 16.1MP APS-H CMOS sensor, featuring gapless microlenses with less surrounding circuitry and more sensitive, high-capacity photodiodes, also ensures that all available light is used as efficiently as possible to maximise ISO performance in low light conditions.
Built for extreme use – robust, weatherproof and portable
Light for its category, the EOS-1D Mark IV features a full magnesium alloy body, providing protection against knocks and bumps. The EOS-1D Mark IV has also been the subject of some subtle ergonomic redesigns, with the buttons reshaped and given a more defined 'click' when pressed, to make life easier for photographers operating in more extreme weather conditions where gloves may be necessary
The EOS-1D Mark IV is protected by a total of 76 rubber seals fitted around the controls and cover seams, making the Canon EOS-1D Mark IV dust and water resistant when used in tandem with Canon's range of weather-resistant EF lenses and Speedlite EX flash units.
The 920,000 dot, VGA resolution, Clear View II LCD makes it easy to instantly review images and video in the most challenging conditions. By filling the gap between the LCD panel and the protective cover screen with a photo-elastic material, Canon has been able to reduce light reflection, resulting in the clear display of images. The previously acrylic cover has also been replaced by reinforced glass, providing strong, scratch-resistant protection for the screen.
Also, the EOS-1D Mark IV features the EOS integrated cleaning system, which automatically eliminates dust on the sensor – ensuring reliable image quality when shooting in testing outdoor environments.
Cinematic, High Definition video
In addition to providing high-quality still image performance, the Canon EOS-1D Mark IV features EOS Movie function, providing the ability to capture 1080p High Definition (HD) video at 30, 25 and 24fps and 720p footage at 60 and 50fps. As well as complete compatibility with PAL, NTSC and native 1080/24p cinematic frame rates, the EOS-1D Mark IV offers full manual exposure, providing film makers and photographers with control over depth of field.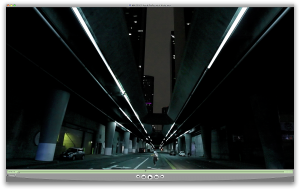 The EOS-1D Mark IV features a programmable button to enable quick movie shooting, allowing photographers to record HD video instantly at the touch of a single button. The EOS-1D Mark IV also features a mini HDMI output, enabling video and images to be viewed directly on compatible HD-ready TVs.
Advanced customisation
Canon's EOS-1D Mark IV is highly customisable, allowing photographers to take complete control of the camera's features. Auto Exposure (AE) and Flash Exposure (FE) micro-adjustments allow photographers to fine tune the exposure for any given purpose, enabling them to perfectly match two separate cameras for consistent results or simply adjust the settings to meet specific personal requirements and tastes.
Preferred user profiles can also be stored to memory card and subsequently transferred to other EOS-1D Mark IV bodies, so that photographers can seamlessly transfer their profile to another body if required.
Further customisable features include the ability to add copyright information directly in the camera. This enables photographers to embed their details within each shot as standard, removing the need for retrospective data insertion, and allowing news photographers to get shots to picture desks in the shortest time possible.
An integrated microphone also allows the recording of audio notes to accompany each image, which will directly benefit photographers who wish to keep a record of the content of each image as they shoot.
The EOS-1D Mark IV is compatible with all existing EOS-1D Mark III accessories, EF lenses (excluding EF-S lenses) and EX Series Speedlite flash units. Untethered shooting and image transfer are available with the optional Wireless File Transmitter WFT-E2 II. New EOS-1D Mark IV accessories will also be backwards compatible with EOS-1D Mark III bodies, subject to a firmware upgrade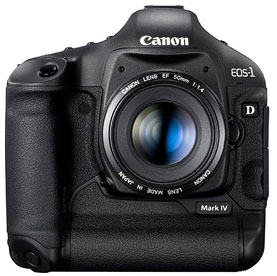 ---
Images courtesy Canon
Video by Vincent Laforet
The post Superbly professional – Canon introduces the EOS 1D MARK IV appeared first on ODP Magazine.