Get better lighting for your shots by adding an off-camera flash to your mobile photography setup. Even though your phone has a built-in flash or LED Light, it might not be enough for low-light mobile photography. An extra flash will give you a lot more flexibility when it comes to framing a scene and getting the lighting just right – illuminate the scene, add dramatic shadows or light up objects.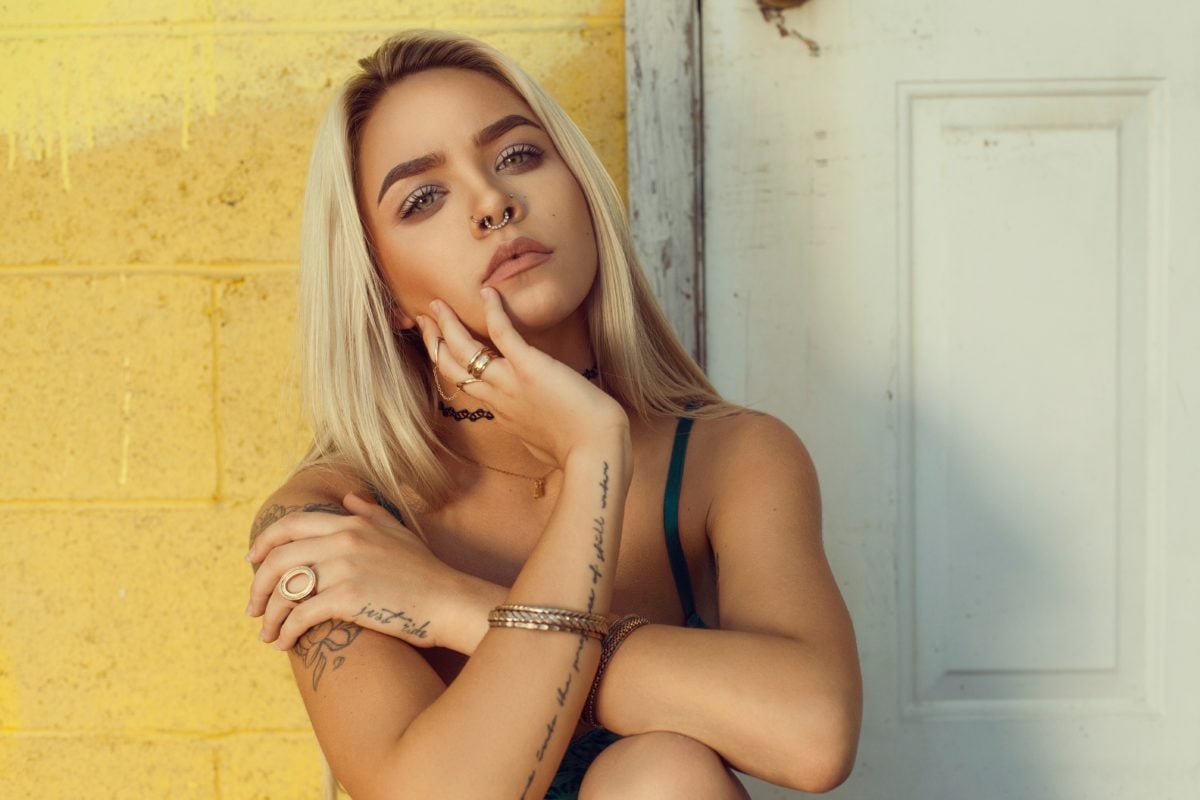 iBlazr 2 LED
With four LEDs that put out up to 300 lux, the iBlazr 2 LED wireless flash is sure to add that "wow factor" to your photos and fill in shadows for an evenly-lit-photo. It offers both flash mode and constant light, allows you to adjust colour temperature, and includes a red-eye reduction feature. A flash diffuser softens the beam of light for flattering light fall-off.
Simply attach the flash to your device using the mounting clip and connect it to your device via Bluetooth and you'll be ready to go. It works with native camera apps for both iOS and Android. Download the Shotlight app for additional features.
LitraTorch LED
Use the LitraTorch with your phone camera for flicker-free slow-motion video recording. Small and light, it provides 800 lumens of continuous, high-quality light, and features a daylight balanced (5700 K) output in either strobe or continuous output. It is powered by a rechargeable lithium-ion battery and can be charged via micro-USB charging port. It is water-resistant to 10m depth, and can withstand drops up to 1.2 m on each of its six faces, 12 edges and eight corners.
Sold separately from the LitraTorch, you'll need the Adjustable Smartphone Mount to pair the LitraTorch with your phone. The mount expands from 2.3″ to 3.5″ for most standard and oversized phones. It also has a 1/4″-20 male post on top to mount your LitraTorch and a 1/4″-20 female mount for a handle or other mounting options. The LitraTorch can be faced forward for primary phone camera or backward for selfie mode.
Lume Cube
Beautifully light up your nighttime adventures with Lume Cube. It emits a staggering 1,500 lumens of continuous light and is able to sync with up to five Lume Cubes for a completely illuminated scene. The Lume Cube has more or less two hours of battery life when used at 50% power and will be fully charged within an hour when charged using a USB charger. And, it's completely waterproof to 30 m depth.
To use the Lume Cube with your phone, download the free Lume-X app, and register your Lume Cube to sync it to your app. It's compatible with both iOS and Android smartphones. The camera function of the app will allow you to use the Lume Cube as an off-camera flash for your phone. The app also lets you control all your Lume Cube's power and settings, such as flash duration, brightness and red-eye latency. To mount, Lume Cube has a spring-loaded clip that comfortably adjusts to fit any phone on the market.