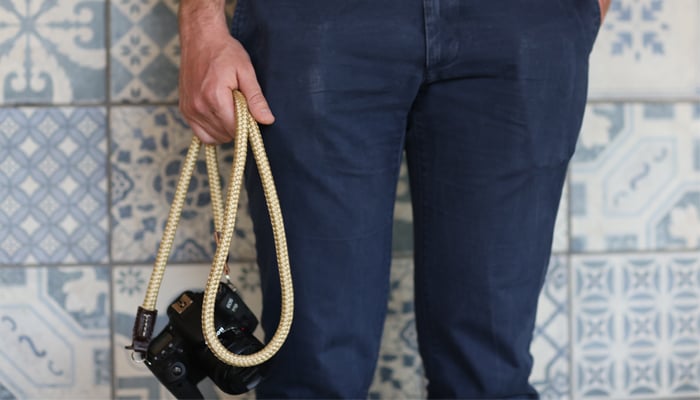 Camera straps come in many different shapes and sizes, which can be overwhelming when looking for a new, personalised camera strap.
If you're in the market for a camera strap, here's a few things to consider:
Are the buckles that connect your camera and strap made from metal? If yes, be sure that they're covered with leather flaps or tough material alternatives that prevent it from wearing out and damaging your camera body.
Always look for a camera strap that is easy to use. Camera straps shouldn't take hours to attach to your camera, so buy a strap that is easy to attach and remove.
Comfort is key. Be careful of choosing straps that are too thin as they could chafe your neck. Rather opt for straps with padded neck areas.
When selecting products, we keep in mind their ease-of-use, durability and comfort, which is why our range includes trendy Sailor Strap made from thick high-quality sailing rope, and Punda Milia with African-inspired designs and all-round padding for extra comfort.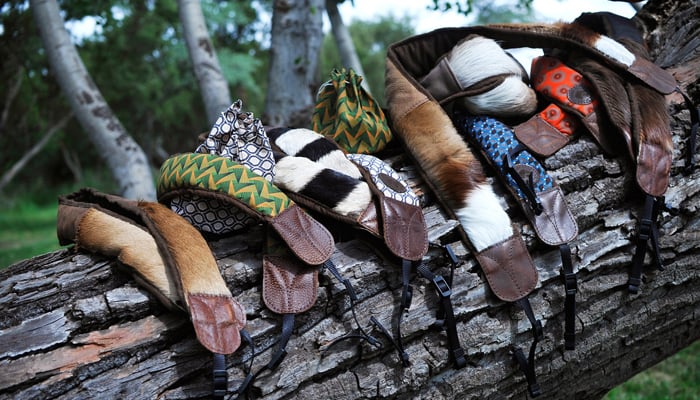 The sailor and the wildlife lover
Treat yourself to a one-of-a-kind African-inspired Punda Milia camera strap made from high-quality leather. These camera straps are designed to carry your camera in comfort, and with a wide range of designs to choose from, you can spoil yourself, loved ones or friends with unique gifts.
What photography lovers enjoy most about the Punda Milia straps are their exceptional soft padded lining for added comfort while on a photo safari.
Each strap features the unique Punda Milia logo as their stamp of approval.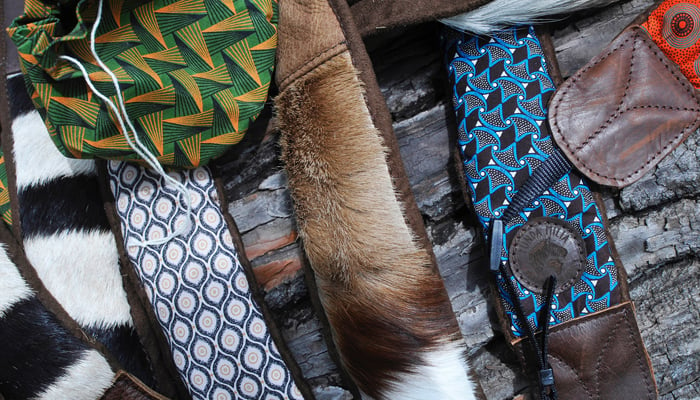 We absolutely love Sailor Strap! They offer a selection of stylish, simple and colourful cords to carry your camera with.
The strap is connected to the camera with high-quality stainless steel split rings, which means that your strap and camera won't easily come undone, while the leather flaps provide even more protection and cushioning for your gear.
Made of braided silk polyester and finished off with tanned Italian leather, you can rest assured that your Sailor Strap is super durable and waterproof. These straps beautifully combine strength, comfort and style.