The RØDE Wireless GO is a miniature clip-on wireless microphone highly recommended for video content creators. It has two parts, namely the microphone/transmitter (TX) and the on-camera receiver (RX), each of which weighs only 31 g. The system auto-pairs in three seconds for immediate use, sending crystal clear broadcast-grade audio via 2.4 GHz digital transmission. Although the Wireless Go is optimised for shorter-range operation in dense radio frequency (RF) and Wi-Fi environments, it also offers a line-of-sight range of up to 70 m.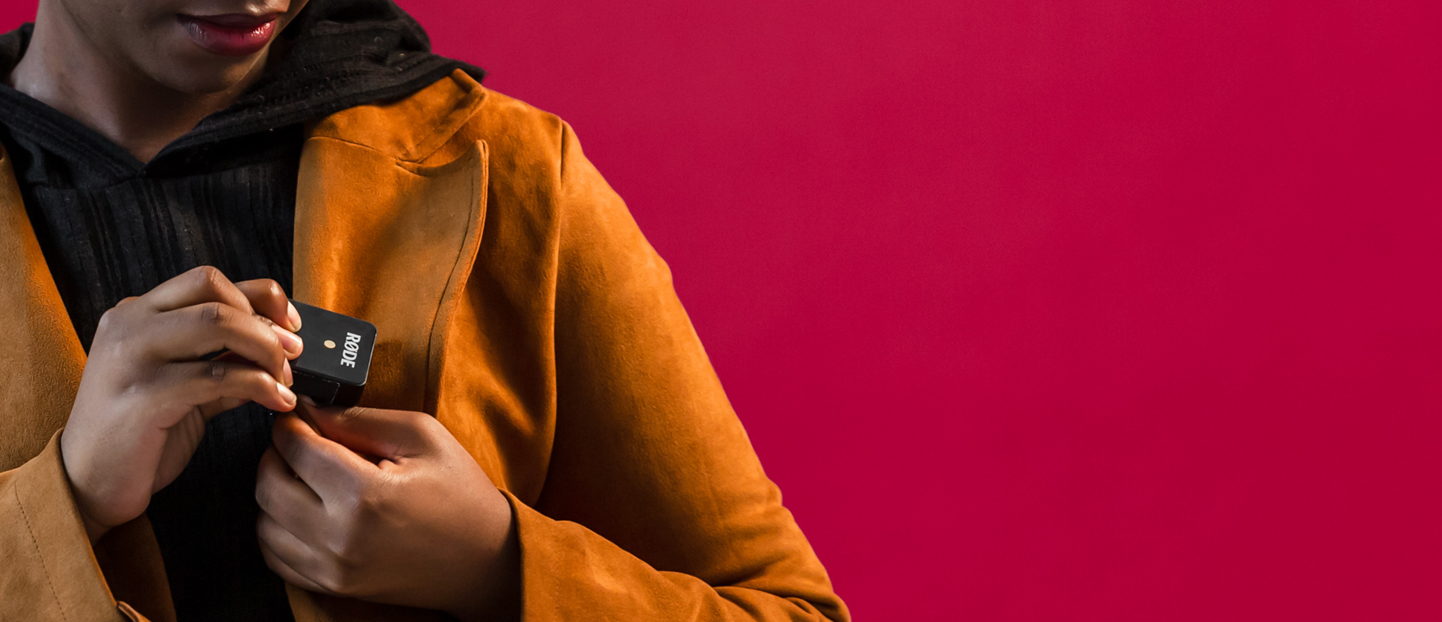 Using the small, clip-on transmitter (TX)
Use the dual-purpose clip-mount to attach the TX to your clothing or as a small beltpack transmitter for a RØDE lavalier microphone. It transmits broadcast-grade audio either on its own, thanks to the built-in condenser microphone's excellent isolation and transparency, or with a lavalier mic via the 3.5mm TRS input.
Using the equally small, clip-on receiver (RX)
Slide the RX into your camera's hot-shoe mount and connect with its mic input using the provided cable.
The RØDE Wireless GO truly is great solution to upgrade your vlogging setup. It is small, portable, affordable and produces great sound quality.