A trend that'll never die out – the iconic polaroid – treasured by many for its instantly printed memories. In the past two decades, with the rise of digital cameras and everything ending up online, physical copies of photographs became a rare sighting. And so polaroid cameras, and now their printer cousins, are booming as the demand for instant, tangible (gratification) memories is making a big comeback.
Polaroid is known as a trusted and reputable company that produces quality instant cameras, printers and film. They were founded in 1937 and recognised as the trendsetter for instant films. As there are only a few films available in each pack, every shot counts, making you more intentional. It's as if your films become more valuable and leave you with a nostalgic feeling when looking back at them later.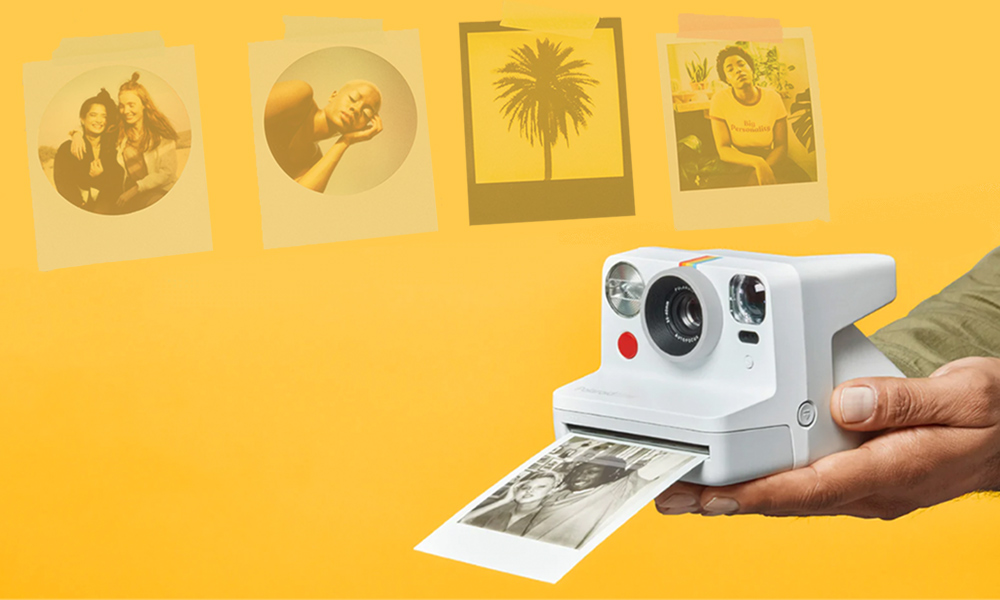 What are your options?
Looking for an instant camera or printer to travel with you? Keep in mind the following: 
Are you interested in a modern or classic look? 

Would you like the original square film or the latest circular shape?

Would you like to print images from a camera or from your smartphone?
Our Polaroid range:
Polaroid GO Instant Film Camera
As the tiniest member of the Polaroid family, the Polaroid Go fits comfortably in your hand and prints 8 x 5 cm photos. It lets you take a moment to stop and document what you're experiencing in a creative way. It has a built-in flash, reflective selfie mirror and self-timer that allows you time to compose your shot.
Print Size: 8 x 5 cm

Automatic Mode with Manual Override

Self-Timer

Double Exposure Mode

Built-In Flash

Accepts Polaroid GO Instant Film
Polaroid Now Instant Film Camera
Experience a modern and up-to-date take on a traditional instant film camera. The Polaroid Now makes it as simple as point, shoot and print. It features an autofocus 2-lens system that shifts between a dedicated close-up lens and a distance lens to leave you with striking portraits. For a dreamy, artistic look, it offers a double exposure mode that adds a unique take on your photographs. 
Print size: 7.8 x 7.8 cm

Dual Lens Design with Auto Zone Focus

Self-Timer

Double Exposure Mode

Integrated Optical Viewfinder

Built-In Flash

Accepts i-Type and 600 Instant Film
Polaroid Hi Print 2×3 Pocket Photo Printer
This Bluetooth pocket photo printer lets you select an image on your smartphone, print it and stick it on walls, books or laptops. The Polaroid Hi Print lets you get those iconic prints without having to purchase a camera. It's designed with dye-sublimation technology that produces beautiful life-like prints. When using the free Polaroid Hi-Print app, you can add stickers, filters, and text to make your prints unique.
Print size: 5.4 x 8.6 cm

Dye Sublimation Technology

Bluetooth Connectivity

iOS and Android Compatible

Print from the Polaroid Hi-Print App

Recharges in an Hour via Micro-USB

Accepts Polaroid Hi Print 2×3 Paper Cartridge
Hopefully you have a better idea of what your options are for producing Polaroid instant prints. Now it's time to see those photos come to life right before your eyes with an instant camera or printer to make your memories last. For tips on how to capture the best shots in summer or winter, you can visit Polaroid's site.