At Photokina 2018, Sigma unleashes five new lenses: two in the Art series, one in the Contemporary line and two in the Sports series.
Sigma 70-200mm f/2.8 DG OS HSM | Sports
The Sigma 70-200mm f/2.8 DG OS HSM Sports is one of the most anticipated lenses and won't disappoint with a robust and lightweight design. It is equipped with coatings to repel water and oil from the front element and is sealed against dust and splashes making it safe to use in even the most challenging conditions.
This lens incorporates telephoto zoom with intelligent OS for optimal stabilisation. While the lens seems to focus on sport, its focal length makes for smooth and natural bokeh making it popular for various other genres like wedding and portrait photography.
The new Sigma 70-200mm f/2.8 lens offers unparalleled optical quality incorporating 10 exclusive low-dispersion glass elements which enables extremely high resolution from the centre to corners.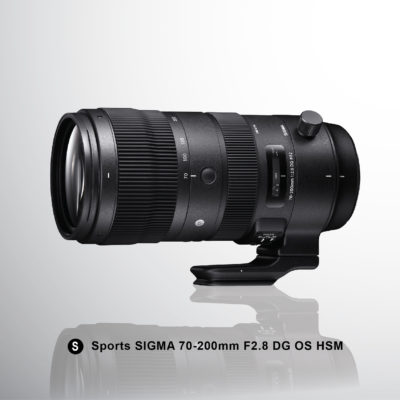 Sigma 60-600mm f/4.5-6.3 DG OS HSM | Sports
This extreme telephoto lens boasts new features, a first for Sigma, and photographers all over the world are ecstatic. The Sigma 60-600mm f/4.5-6.3 DG OS HSM Sports uses 25 elements in 19 groups and is the world's first lens to offer 10x zoom with a tele end of 600mm. This lens' intelligent OS features the latest algorithm delivering an image stabilisation effect of 4 stops.
Its multi-material build, which incorporates magnesium among other components, ensures durability and enhances portability, allowing for comfortable handling.
You can expect consistent, high-resolution imagery from edge-to-edge throughout its entire zoom range. And with a maximum magnification ratio of 1:3.3 you can comfortably use the Sigma 60-600mm lens for telephoto macro photography.
Sigma 28mm f/1.4 DG HSM | Art
The Sigma 28mm f/1.4 DG HSM Art lens stands out from the crowd due to a few factors. We're talking complete minimised distortion (a common problem with wide-angle lenses) and correction of magnification chromatic aberration and sagittal coma flare.
Thanks to the Hyper Sonic Motor (HSM) with an updated algorithm and high-speed AF, it'll capture a split-second moment perfectly. This lens is perfect for street photography, landscapes or night skies.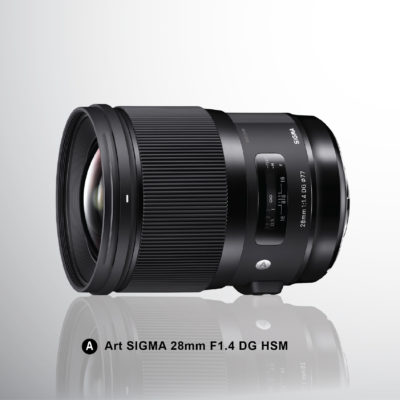 Sigma 40mm f/1.4 DG HSM | Art
Designed for exceptional sharpness at maximum aperture. The new Sigma 40mm f/1.4 DG HSM Art lens excels at available light photography and was originally developed to live up to the sought-after angle of view and performance standard for a benchmark cine lens.
With less than 1% distortion and near non-existent sagittal coma flare, this lens demonstrates consistent optical results featuring both 8K-compatible resolution and a beautiful bokeh.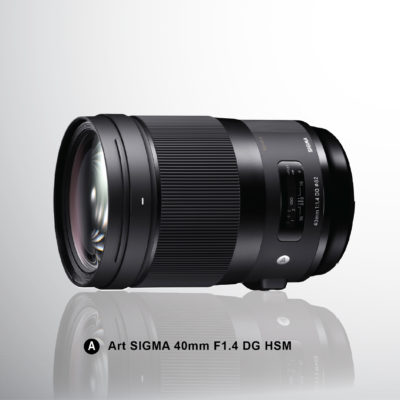 Sigma 56mm f/1.4 DC DN | Contemporary
The new Sigma 56mm f/1.4 DC DN Contemporary provides users with a lightweight, compact design and outstanding image quality they've come to know from Sigma's Contemporary range. You get the right amount of brightness expected from f/1.4 lenses even in the mid-telephoto range for cropped sensor cameras and it will amaze you with beautiful bokeh effect.
In addition, this lens is characterized by smooth and quiet autofocus ideal for video shooting.