Many of us have grown fonder of our pets since the lockdown. It's likely because, for many months during self-isolation, they were our closest companions and for those working from home, colleagues too. Even my cat has started vying for attention. Before, he was the typical aloof house cat with a major in piercing the human soul and a minor in scratching on the door for you to open it, only to walk away once you did. But those annoying scratches have grown into friendly knocks followed by leg twirls, back rolls and belly scratches. I have always loved my cat, but now it is just so much rewarding which makes me want to take more photos of his fluffy, purry cuteness. Those moments are precious but, while I may enjoy scrolling through endless of the "same but different" shots, we're not Instagram potential. Luckily, I can find those feel-good moments on these petfluencer accounts that look adorable every single time! From cats and dogs to bunnies and parrots, these beloved pets brighten up my day, every day.
What is a petfluencer? Short for pet influencer, these are pets on Instagram who have become famous for being cute, funny, beautiful or inspirational (or a combination of all) and who use that influence to promote certain brands to their audience.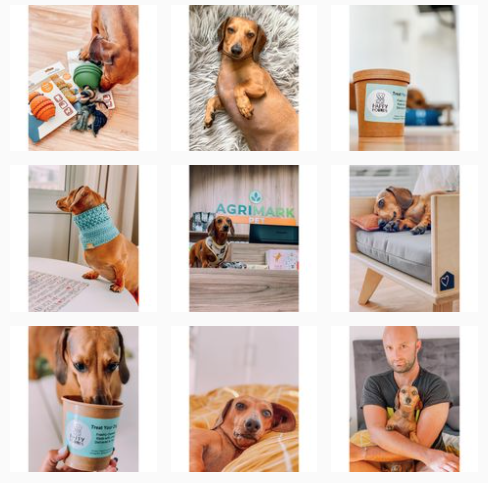 Holden Manoussakis is a miniature Dachshund who always looks fly. He knows that with the right harness, you can conquer the world! He is a popular brand ambassador, promotes self-care (because yolo) and sports an impressive collection of tennis balls.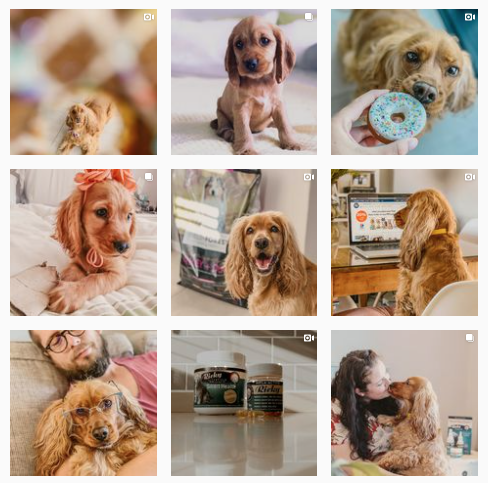 Max and Willow are gorgeous, healthy Cocker Spaniels with a sweet tooth for special doggy donuts. These foodies teach other pups that mealtime activities can be fun, teachable moments and share natural, home remedies that work.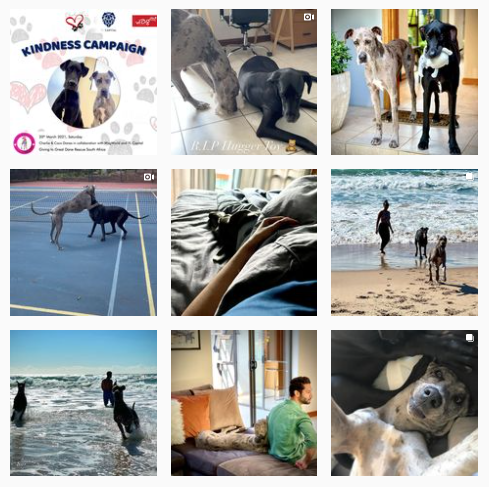 Charlie and Coco are Great Danes who love going to the beach, treats and kisses. They are also passionate about awareness for rescue dogs and have recently collaborated with the Great Dane Sanctuary in Krugersdorp where they met real-life superheroes who rescue Great Danes countrywide.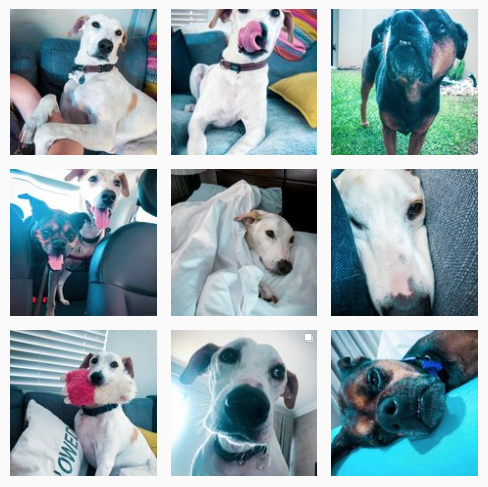 Arnold is a rescue dog with an unbroken will to live. He has been through a lot, but you would never know that simply by looking at his happy, healthy Instagram moments. Luckily, he has found his forever home and now helps to spread awareness for animals with stories like him who need fostering and adoption. #adoptdontshop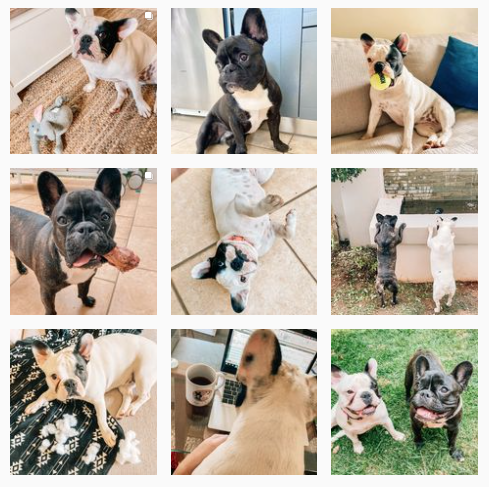 Piper and Skye are two French Bulldogs with a natural charisma in front of the camera. They are the best of buds and always look smart even when having fun at the beach, cooling down in the pool, or playing with their soft toys.
If looking fabulously sophisticated was an art, Rio the Chinchilla has it down to a T. He likes chilling mostly, but also dressing up, birdwatching and the odd majestic stare that makes you wonder what's really on his mind.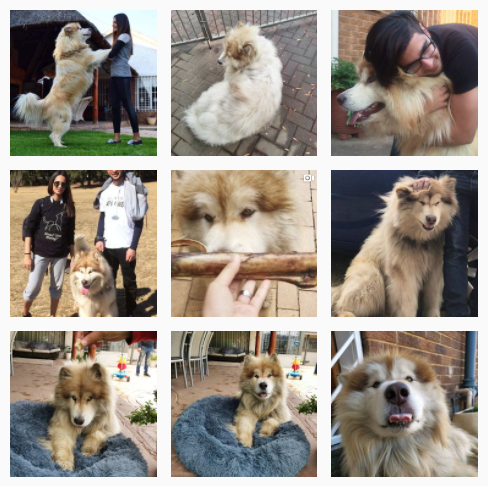 Despite their intelligence and mischievous streaks, this duo is very different: Trez is a Congo African Grey often found in the kitchen (his favourite spot) while Tydus is a big Alaskan Malamute – definitely the fluffiest kid on the block! Follow their daily adventures as they take walks, play, chew or try to take over the world.
At Palace Hermes sleeping is a full-time job interrupted by bubble baths and walkies by the butler who, incidentally, is obsessed with taking photos of Hermes. His social calendar is packed with pawrtries but, every now and then, he prefers to settle in early to catch up on emails. #livingthedream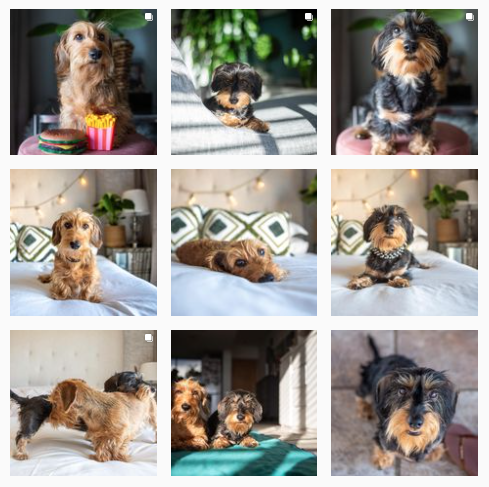 Hunter and Ella are two curious wire-haired Dachshunds who put seeing (and tasting!) snow for the first time at the top of their bucket lists. They love kicking off the day with a good stretch followed by playtime, some agility training every now and then to keep fit and – best of all – belly-up naps.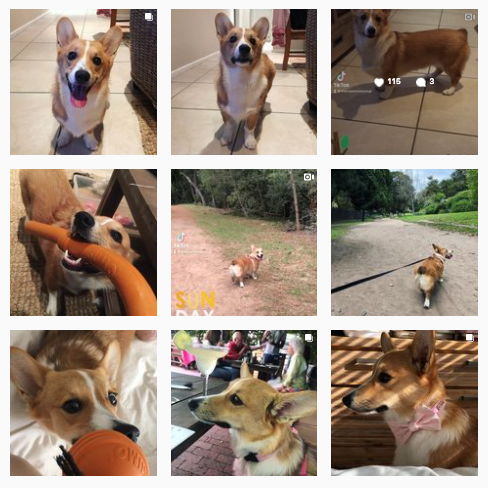 Olive, affectionately known as The Queen of Cape Town, is a sassy Pembroke Welsh Corgi who enjoys going on adventures and making new fur and human friends. When she's not turning heads, she likes snuggles and scratches as much as the next dog.
Bizzy is a blind seal point Siamese cat who loves climbing trees, chilling with his susfur #aloeverapuppy and taking catnaps. He has a regular feature in the @welovepetssa online magazine and actively promotes adoption and awareness for PRA (progressive retinal atrophy) in cats – a disease of the retina which, over time, causes blindness.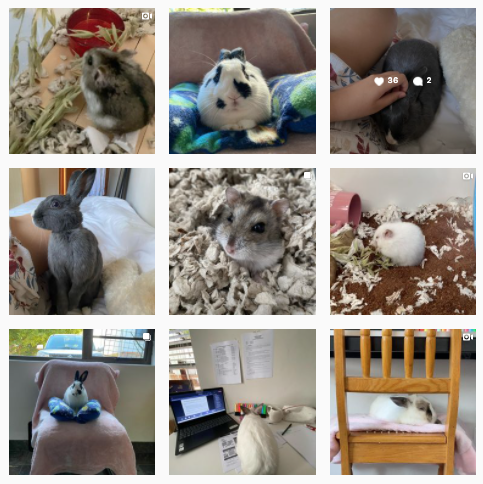 Jasmine, Eden, Lilly and Rosie are four gorgeous adopted little bunnies from Stellenbosch who spend their days doing cute hoppity dances, eating yummy oat hay, showing off their booties and taking well-deserved naps. The bunnies adore each other and (Lily) also loves cuddling with mom.
This is just a handful of petfluencers in South Africa – there are many more accounts of pets who share unique and inspiring stories that make my heart sing. But, perhaps the biggest takeaway is that every pet is beautiful and deserves to be loved and cared for. So if you or anyone you know of is looking for a pet, I urge you to consider adopting. Please reach out to your local SPCAs and sanctuaries to discuss fostering and adoption.