Ingrid Alice takes us through the process of organising and successfully executing a styled shoot. In her opinion, photography and anything design-related needs to be planned. "It's a career made from intentional decisions and knowing what you want to put out into the world. In an editorial shoot, you may be the head of the ship, but you are only as good as your team. Ingrid Alice works with a handful of trusted creatives: "We don't have big sets filled with millions of assistants, we do everything ourselves," which makes us more affordable and competitive. Being able to do creative concepts makes all the difference when pitching for commercial work.
How to prepare the overall look of a styled shoot
Get inspired
Film, poetry, literature, a location or even a simple word inspires Ingrid. The idea is always the anchor of the concept.
Start planning with your team
Ingrid and her team will then have a group chat where ideas get thrown around like wild fire. The first discussions are all around concept, location, mood and feel. Although planning is very important, it's also good to leave the idea to grow organically. Once you get to a location, you may find hidden treasures that simply can't be ignored, or that add immense value. "This can be a challenge for my brain as I am a planner, but have learned to trust the process."
Find a model that'll suit the concept
Matching models and projects is often something that happens very early in the process. "I tend to work with models who are also strong character actresses. I like strong women. When models work with us, it's about creating a fantastical story they can imagine themselves in."
Keep to a set shooting time
Don't spend too much time on a certain look. Ingrid and her team will spend about 10-20 minutes on a look.
She describes her shoots as being all about escaping reality as she's never been too fond of reality. That is why she likes this craft so much: "It's like spending my days absorbed in a real life storybook".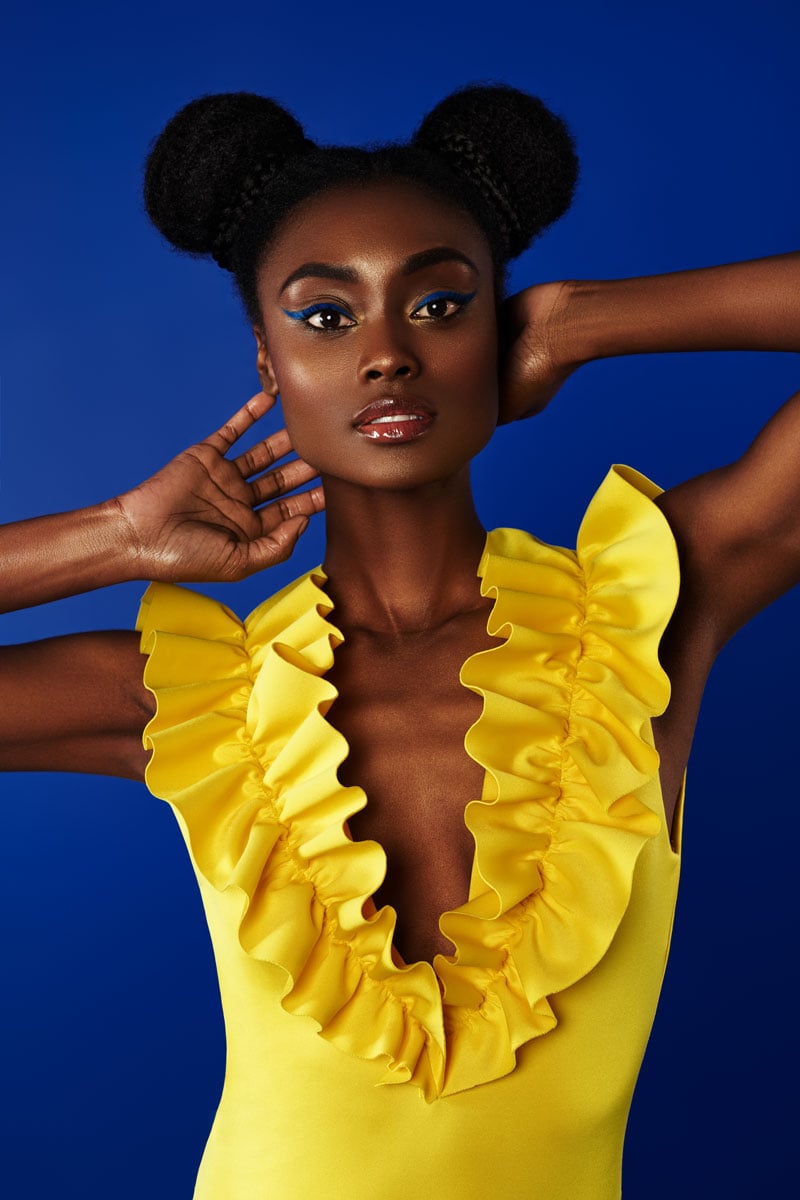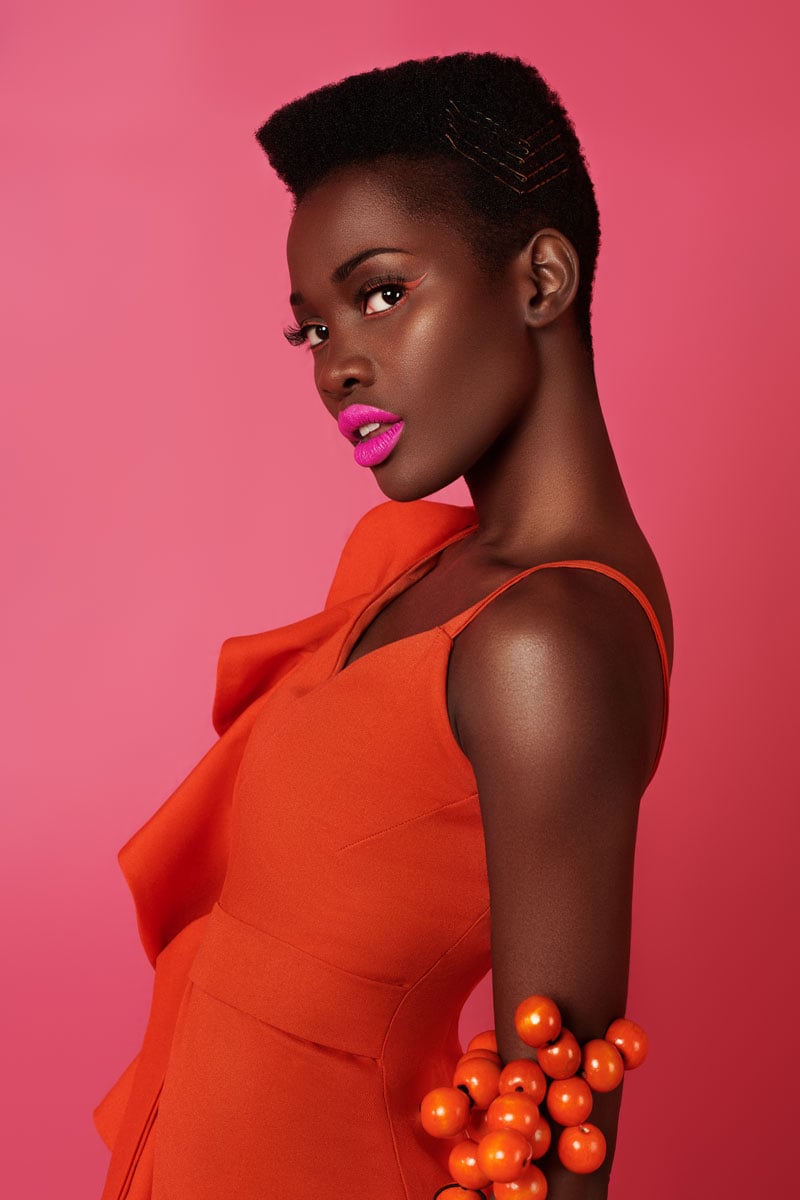 5 Useful tips for beginners who want to do a styled shoot
Tell a story
"I think if there is any useful advice I could give a photography enthusiast, it'll be to work on a story." You can pick a word and create something around that. Or a colour, or a book or a poem, or song lyrics… Just create a story that has emotion and something to say.
Network
There are so many amazing people that need photos and creative people who are keen to collaborate. You can go chat with make-up, fashion, art and drama schools to find models or anyone who has started their own business and are in need of photos. Relationships are key. Find your tribe – it does not need to be a big tribe, just a small one with like-minded creatives who want to do amazing things. Trust your team and let your team do their job. If you're working with a makeup artist – don't restrict them! Have a common goal or end game and then let go of the control issues.
Trust your team
Some of the best work I have been lucky enough to shoot has come from my team just doing what they do, as they have the freedom to bring their creativity and their voice to life.
Always deliver
Just as Jana Cruder, Ingrid says that you should always be nice and kind on set. There is no need for negativity or drama – ever. Negative environments create negative photos. Keep control on set, but also find a way to work with people and listen to their ideas.
Look after your team
It's in the little things. Just like ensuring that models have healthy food to eat on set, make sure you look after the needs of your team of creatives. Make sure that you give the well-being of your team some thought and they will do their best for you!
A few words of advice
"Photography for me is about finding your voice. Mine is about escaping reality and everyday life. Creating another world to go and live in for a few hours. You just have to find yours. And remember, the more you put in the more you get out. Try as hard as you can, work harder than everyone else; persuade the best people you possibly can to collaborate with you!"