Can I have some French fries with my VR?
McDonald's unique Happy Meal virtual reality boxes.
Our DJI Goggles may not be as brightly coloured as a McDonald's Happy Meal VR boxes, but ours will keep you entertained for longer. This exciting new headset is compatible with DJI drones so you don't just fly your drone, but immerse yourself in the experience. Get yours so that you can experience your drone's footage in real-time as if you are flying yourself!
Matching outfits for the queen.
When a Photoshop fan sees a big green visual space, they cannot help but think of chroma keying it. This technique allows you to replace an easy-to-isolate colour, often green, with whatever your want. So, when the Queen stepped out wearing a bright green suit in public, trigger happy photoshop users and Instagram sharers like @samchaplin and @dempseydoodlesdesign got straight to work.
We had a good giggle at the queen's new wardrobe. Are these outfits fit for a queen? You decide.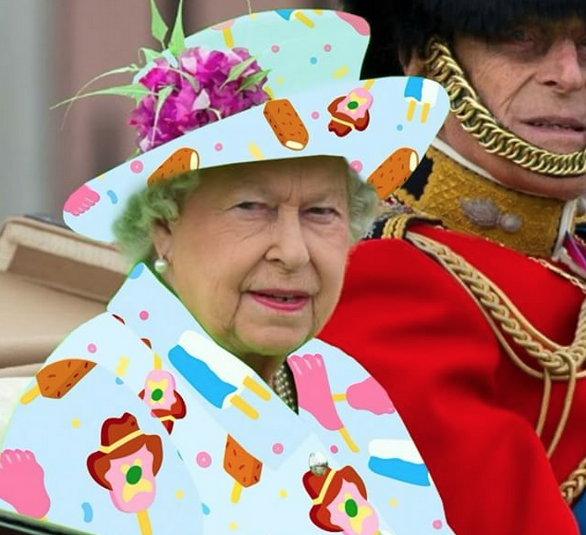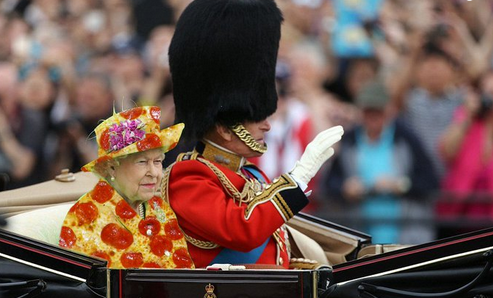 Want some mad photoshop skills?
• You'll need Adobe Photoshop/Elements (we've got you covered)
• Having a sense of humour is a must
• Adobe Lightroom will add extra perks and professionalism to you masterpieces
• If you're not that clued up on the ins and outs of Photoshop, we've got books and tutorials to get you on track
• Want to go all the way with your creativity? Start creating with Wacom tablets and pens
Let's watch popcorn explode at 30,000 fps in 4K.
Things often look better in slow-motion; I mean did you see the video? Slow-motion photography is as trendy as ever.
Here's a couple reactions from our team after seeing this video:
"It's exciting and hard to stop watching"
"It defines important parts of a film or production"
"Slow-motion? Who doesn't like it?"
"It lets you see things your eyes wouldn't normally see"
"It makes the unbelievable believable"
Drone smashes wedding guests in the face.
More and more wedding photographers and videographers are using drones to capture unique perspectives. It takes a skilled pilot, however, so when a groom unleashed a flying camera drone at his wedding, it shouldn't come as much of a surprise that it smashed into some of the guests' faces.
It should be a no-brainer for an unskilled flyer not to fly a drone in a crowded place, but let this serve as a nice warning for ambitious wedding photographers as well. If you're going to try for the drone shot, make sure you have lots of practice under your belt before takeoff.
Hello, Mavic
It automatically follows you, or whatever you want it to follow, without the need for a bracelet or a physical tracker. When you take off, the Mavic moves using 2 vision sensors and connects to up to 20 satellites. So it knows where it takes off, where it is in the air, where it is going and what it is capturing.
As you fly, satellite systems keep track of your drone and work in perfect harmony with all 4 vision sensors, telling the DJI Mavic what is below and in front of it.
Just like you, the DJI Mavic Pro drone sees and thinks. This means that it can avoid obstacles in its flight path whether you're flying in a forest, beside a cliff and even indoors. It also remembers where it took off and can return by itself at the push of a button, to almost exactly where it took off.
Mounting a GoPro camera to a sword fun? No, dangerous!
Don't try this at home, even if you have a sword and a lot of fruits to slice.
By now, you would think that people would've started running out of weird and interesting places to mount action cameras, but you should never underestimate the power of creativity! YouTube video, Sam and Niko, attached a sword to a GoPro to offer their viewers a unique POV of cutting up various fruit.
Like GoPro, we encourage users to enjoy new adventures with the action cameras, but Sam and Niko definitely took this to another level. Feed your wanderlust with your very own GoPro camera, ideal for outdoor enthusiasts.
Rather do this with your GoPro…
With the GoPro Bodyboard Mount, you can now easily mount your GoPro to your bodyboard, surfboard or SUP to capture that insane session in the barrel to the moment's afterwards on the beach. Giving excellent POV footage this is the adventurer's dream mount.
Mount your GoPro to your bodyboard, soft-top or foam surfboard/standup paddle surfing (SUP) to capture your session from the barrel to the beach. Shoot immersive POV footage, or point the camera back towards yourself to capture selfies while surfing or SUPing.
It includes a mounting arrow to help you choose the best capture angle during installation, also a camera tether and locking plug to further secure camera in heavy surf. The mount is with boards that are 3.8 cm to 8.8 cm thick and installs like a bodyboard leash plug in a few simple steps, you will need a screwdriver.