Hey there, Wild Thing! Opdieknoppie, Outdoorphoto's annual birthday sale starts Friday, 20 September and continues until Saturday, 28 September 2019 (our megastore in Pretoria will be open until 4pm). Expect fantastic photo and video deals in-store and online!
Purchase any Opdieknoppie special 20-28 September and stand the chance to win a Lowepro Photo Hatchback 16L AW camera dackpack in slate grey, or a Zhiyun Smooth 4 handheld gimbal for smartphones. Even better, if you buy a Canon EOS R during this period, you will be entered into a draw to win an RF 35mm f/1.4 lens!
This year, we're also hosting FREE workshops where you can learn more about the craft from industry experts like Anton Bosman and Wim van den Heever to name a few. There is limited space available, so registration and bookings are essential! We will be giving freebies and additional discounts at some of the workshops and there will also be opportunities for Q&A.
At the Storytelling With Just The Basics workshop, Pieter Uys will talk about how to make a video with only the basics and how important sound is in telling a story. You can add that we will do a practical editing exercise as well. We will cover:
the basic film kit needed to start creating videos
the basics on how to use Adobe Premiere Pro
how to sync your audio and video clips when you record on two devices or more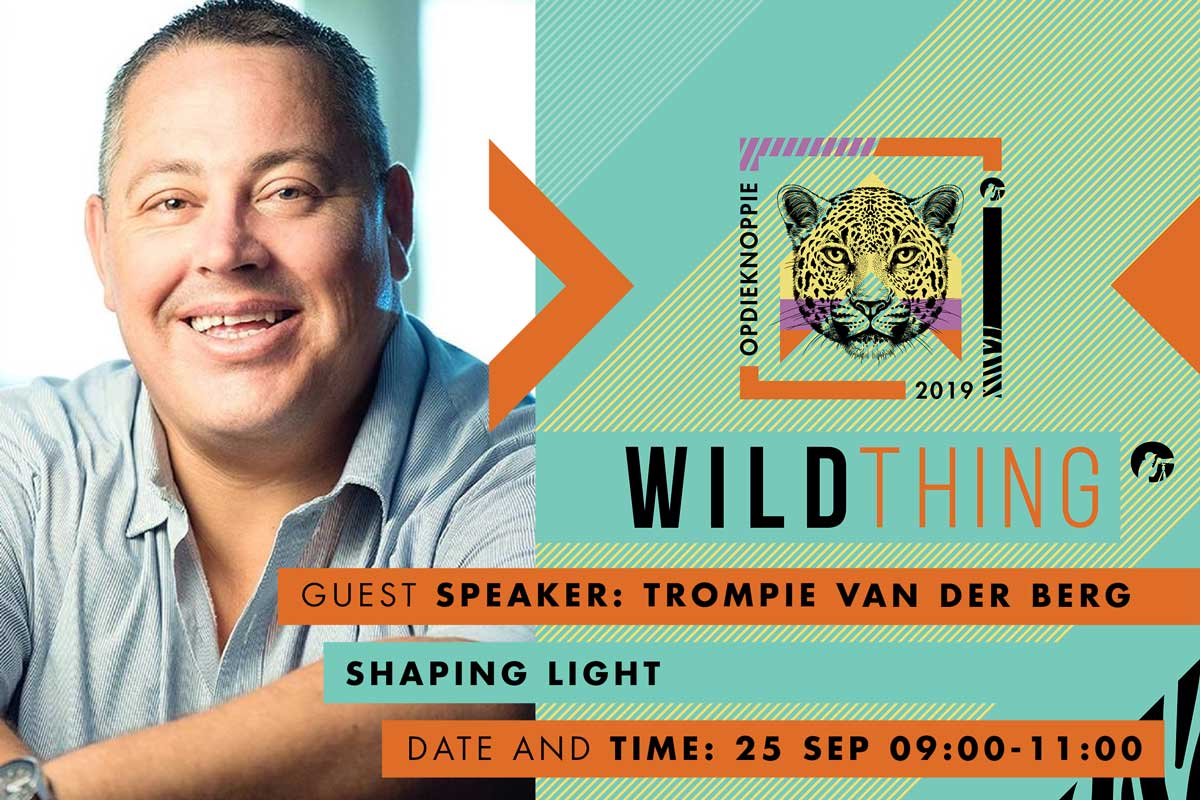 In the Shaping Light workshop, Trompie van den Berg will cover the importance of being proficient in artificial lighting, including the following before disclosing a foolproof recipe for balancing flash with the ambient exposure and taking your Q&A.
different artificial light sources and their effects
soft vs hard light
light modifiers
Craig Anderson's One Light Set Up workshop will cover using one overhead light with a diffuser to create many different looks. He will discuss light and camera setup as well as shooting angles and model positions around the light.
The JCclick Wedding Workshop headed by Carlien is about breaking into the wedding industry and leaving a digital footprint.
Inspired by works of art such as Klimt & Vermeer, pro photographer Yolandi Jacobsz will use studio lighting, soft posing and Renaissance mood  for an interactive Artistic Styled Shoot workshop aimed to connect, chat and collaborate with other creatives and artists. She will also showcase the baby beasts of Fujifilm, namely the XT30 & XT100 and talk about how they produce superb quality, and hand out out prizes as well as gift pack sponsored by Art of Print, JackRabbit Chocolate, Fujifilm & Instax, and Nicolassi bespoke stationery.
Most people misunderstand the term "fine art photography". In his talk, Danie Bester, clarifies some of the misconceptions regarding this glorious art form and teaches on the key aspects related to the Art of Print. Some of the aspects Danie will cover are:
what is fine art photography
the purpose and philosophy of fine art photography
the artist statement and personal style
the idea is bigger than print
the art of print(ing)
In A Documentary Approach to Wedding Story Telling, Tim Moolman will demonstrate how to use a sincere approach that complements the romantic, sentimental and spontaneity of the wedding day. He will also talk about how the Fujifilm X Series can advance your wedding photography.
Hi, I'm Pritesh Nathoo and I will talk about How Magmod Made My Workflow Easier by sharing images taken with Magmod and walking through how I used the system to capture the image. I will also touch on Hindu weddings before taking your Q&A.