And by using Photo Surfing to select and look at pictures of anything from an afternoon on the sailboat to a child's birthday, there's no longer any need to tediously click through the whole library. This is possible thanks to Olympus'
[ib] technology. The new image browsing software allows pictures to be tagged by face with Face Recognition technology, by place (with GPS) or by event. The tagged images can then be surfed through on the camera's LCD, on a computer or a television.
Both the 14 Megapixel µ TOUGH-8010 and µ TOUGH-6020 offer plenty of space for all those special moments: aside from an impressive 2GB of internal memory respectively, an SD card slot is sure to be useful. The In-Camera Manual on the other hand, makes navigating the cameras and finding out how to operate certain functions a breeze. Tap Control has also been improved and now allows scrolling by tilting the camera body in addition to control through taps on the casing, perfect for gloved hands. Underwater fans will appreciate knowing where they are going with LED illumination. They can also get a feel for where they are with
µ TOUGH-8010's manometer. Of course, a variety of trusted Olympus features from Magic Filters and Beauty Mode to i-Auto, AF Tracking and Dual Image Stabilisation are also on board to make sure you don't miss that perfect shot.
Incredibly resistant through anodised aluminium plating and double sealing, these cameras were made for adventure inside and out. Their displays' HC III "triple coating" protects it against reflection even under direct bright sunlight, scratches, and moisture for comfortable shooting while a stronger metal lens barrier ensures lenses are out of harm's way. A double lock mechanism on the cover for the battery, memory slot and ports offers extra security.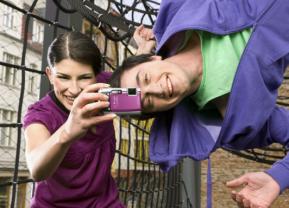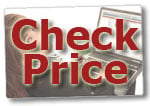 The shockproof, waterproof and freezeproof µ TOUGH-8010 and µ TOUGH-6020 will be available in a variety of colours from March 2010.
The post Olympus – Tough gets Tougher appeared first on ODP Magazine.