"Nikon has an 80 year history of dedication in developing photographic equipment for professional photographers as well as for photographic enthusiasts. Nikon has a reputation for developing the latest technology without compromising on build quality, and combined with superior image quality, has made Nikon the aspirational brand it is today. The five year warranty on selected DSLR cameras is our commitment to enhance the aspiration of the Nikon brand even further" said Stefan van der Walt, Chief Executive Officer for Nikon in South Africa.
This warranty is available with immediate effect and consumers are requested to register their relevant Nikon products online, within 21 days of this announcement, at www.nikon.co.za to qualify.
A two year warranty is carried by selected DSLR bodies, all Nikkor lenses, Nikon 1 bodies and Coolpix cameras.  The speed lights and accessories continue to have a one year warranty, where applicable.
When making a warranty claim on www.nikon.co.za, the following must be presented:
proof of purchase
original warranty card (provided in the box)
extended warranty certificate (received after registering online)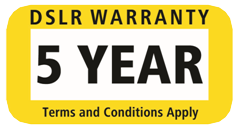 Nikon SA is proud to have an in-house Service Centre, run by a team of expert photographic technicians. Nikon consumers are invited to visit Nikon House for a complimentary CCD clean, while enjoying cup of coffee or a snack at the F-stop café.
Nikon House is located next to the Grey Owl shopping Centre, in Louwlardia, Centurion.
Their office hours are as follows:
Mondays – Fridays: 08h00 – 17h00
Saturdays: 09h00 – 13h00
---
The post Nikon South Africa Announces Exclusive 5 Year Warranty appeared first on ODP Magazine.