Nikon D780
Experience high resolution and great low light shooting capabilities with 24.5 effective megapixels and an ISO of up to 51200 thanks to the back-illuminated CMOS sensor and EXPEED 6 image-processing engine.
Perfect for professional pursuits, the 180K-pixel RGB sensor is employed to enhance the accuracy of the advanced scene recognition system, which improves the overall performance.
An electronic shutter and the ability to shoot up to 12 fps (with AE/AF) allows for silent shooting without a shutter-release sound – great for sound-sensitive events such as weddings or conferences.
Transform dramatic moments into slow-motion sequences with approximately 120-fps3 super-high-speed continuous shooting in Full HD. For those seeking full-frame 4K UHD videos with full pixel readout, the D780 is the camera for you.
The camera body features secure and comfortable grips, along with optimised operation layout. It's easy to use and carry, with a tough exterior that is dust and water-resistant.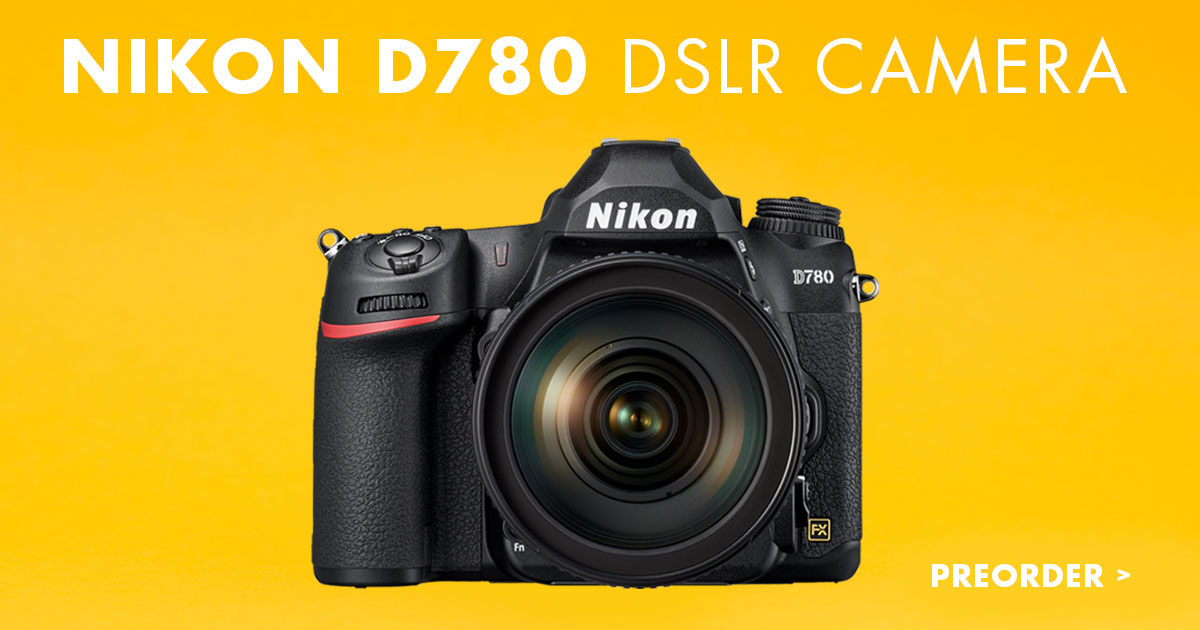 Nikon COOLPIX P950
The COOLPIX P950 puts the incredible power of a 2,000mm zoom lens into a compact body that weighs just 1005 g. This combination of portability and super-telephoto performance is incredible, giving photographers the freedom to take their creativity to exciting new places.
Thanks to its Dual Detect Optical VR (Vibration Reduction), the COOLPIX P950 effectively reduces image blur caused by camera shake for sharp images of distant subjects, even when shooting handheld.
The COOLPIX P950 can record high-quality 4K UHD/30p movies across its entire zoom range, from 24mm up to 2000mm. In Movie manual mode, you can completely control exposure and aperture settings for footage that looks just how you intended.
Bring excitement closer with Bird-watching and Moon modes. Bird-watching mode and Moon mode are independent of Scene Modes and can be selected right from the Mode Dial. When taking shots of wild birds or the moon, these modes help you get great results without any complicated setting changes.
Bulb and Time settings have been added to the COOLPIX P950's shutter speed options to further customise the look of long exposure images, handy for taking pictures of fireworks, night landscapes, stars or car light trails.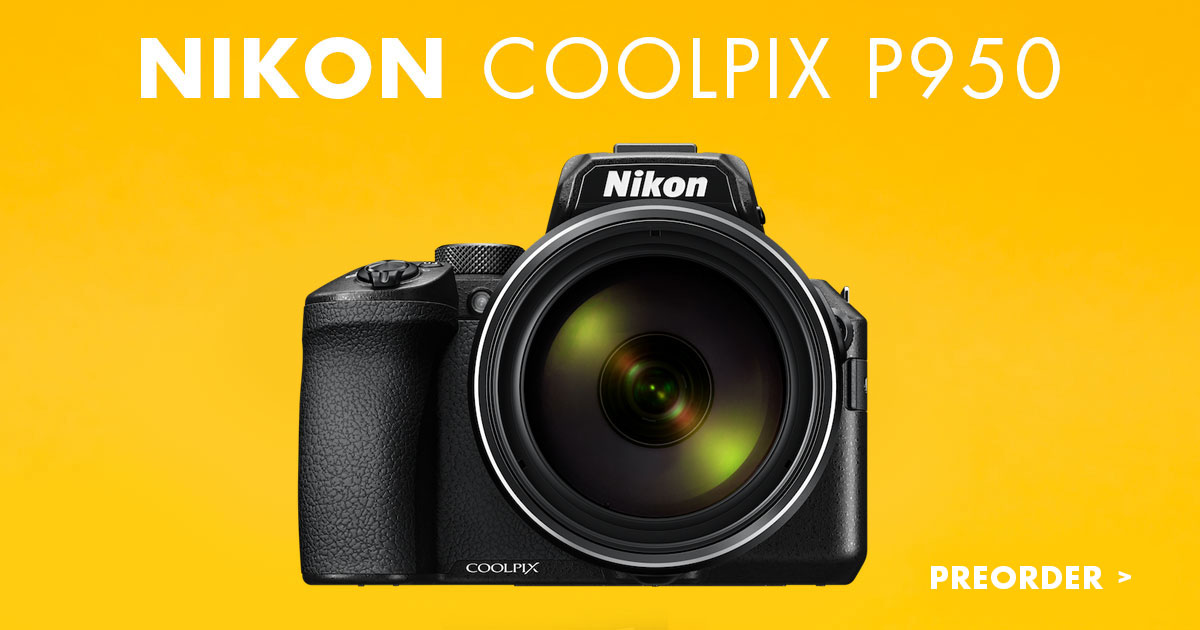 Nikon Z 70-200mm F2.8
Capable of extremely short minimum focusing distances, allowing the lens' speed and performance enhancements to be realised in remarkably tight shooting scenarios.
Captures astoundingly sharp images with captivating resolution and glorious clarity to the edges of the frame. To combat colour fringing while close focusing, an all-new multi-focusing system delivers fast, accurate autofocusing while drastically reducing aberrations.
Powered by an ultra-quiet stepping motor (STM), autofocusing is fast, silent and incredibly accurate. Where camera noise can be distracting or problematic — street photography, wedding ceremonies, wildlife or on video productions — STM is a silent partner.
The exceptional combination of a bright f/2.8 aperture, high-resolution NIKKOR optics and the brilliant Z mount makes this lens a tireless low light performer capable of clean, sharp images and faster shutter speeds in dark scenes and interiors.
Attached to the Z Mount, the largest full frame lens mount in the industry, the Nikon Z 70-200mm f/2.8 VR S is capable of producing stunning bokeh qualities beyond the capabilities of comparable lenses.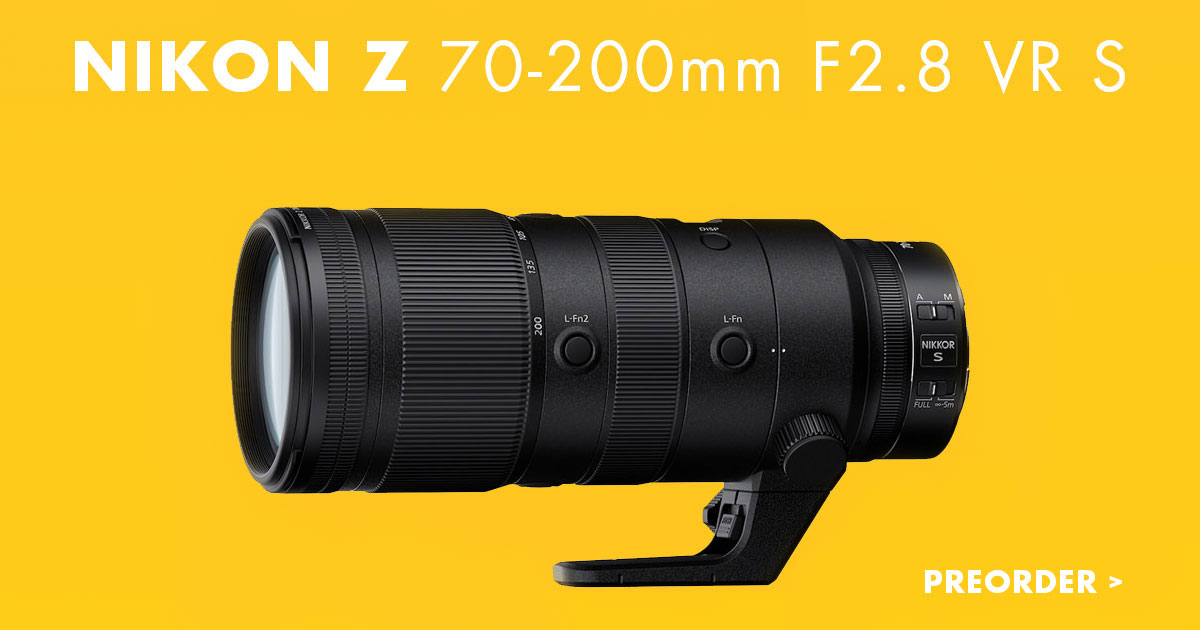 Nikon 120-300mm F2.8E
A refined optical architecture gives this Nikon 120-300mm f/2.8E staggering image-rendering properties with quality and resolution one might expect from a 300mm prime.
Its AF performance is paramount when photographing athletes and other fast-moving subjects at a distance. A newly-enhanced AF servo drive provides optimal autofocus power, resulting in incredibly accurate subject tracking, even for subjects that erratically change speed, for pro dependability shot after shot.
Tack-sharp, action-charged sports shots are easier than ever with a powerful VR image stabilisation, optimised for fast action with a Sport mode option. It even goes a step further, stabilising subjects that change speed and direction quickly and unpredictably within the viewfinder for accurate shot composition.
A specialised electromagnetic diaphragm mechanism electronically syncs with the camera and makes precise aperture adjustments for fast, consistently reliable exposure control, even during high-speed continuous shooting.
This lightweight, durable lens covers the focal lengths of multiple lenses for nimble all-day shooting.