Our secret weapon exposed, Gunther Swart
Gunther is part of Outdoorphoto's expert sales team; always ready to help clients make the right choices to meet their photographic needs. Besides his background in portrait photography, he also enjoys reading up on the latest photographic gadgets and techniques, so we can confidently say that we trust his judgement when it comes to anything photographic.
Over the past few years, he discovered a new love (and hidden talent) for aerial photography. After watching some drone footage on YouTube, he soon realised the "need" to have his own drone and the rest, as they say, is history.
When it came down to deciding which drone to buy, he could choose between these drones: the DJI Phantom 4, DJI Mavic, GoPro Karma and DJI Spark.
The Phantom 4 may be the obvious choice for a professional photographer, but it is too big for Gunther. The thought of his two busy boys and that drone in one car just wasn't practical at all. He briefly considered the DJI Spark, but regards it as more of a "selfie-drone". He needs a drone with more power. And, being a GoPro fan, he naturally considered the Karma but, it too didn't tick all of the boxes.
The DJI Mavic Pro was the only drone to pass the test: It's foldable and extremely portable, has a 24-minute flight time and ActiveTrack feature, making it easy to fly.
"Kyk net, dit is so groot soos my skoen as ek dit opvou!"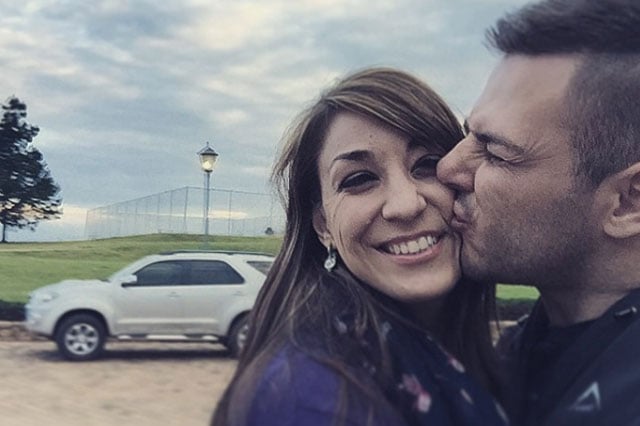 Gunther's list of drone tips
Be patient with the setup. Set aside at least 2-3 hours for downloading apps and software.
Go to an open field or area to get some flying confidence and learn the ins and outs of your controller.
Spend some time studying the menus and features available in the app. You can use the DJI Go 4 App to help you improve your skills.
After buying a Mavic, you will soon realise that a landing pad is your best friend as it can prevent dirt from shooting up into the gimbal or the drone crashing into the grass.
Set up your loss of signal (LOS) and return to home (RTH) functions so that, if your Mavic gets lost, it can get it home safely. Just remember to set the altitude according to your surroundings.
When flying the drone between trees or in bushy areas, propeller guards offer great protection.
Keep spare propellers in your kit in case you need them.
Warning: When entering Sports Mode, the vision sensors are disabled.
Why the DJI Mavic Pro Drone is Gunther's favourite
Long transmission range of about 4-7 km . Remember that the SACAA allows private drone operation up to 500 m away from the pilot whilst maintaining a direct line of sight.
Fly up to 64 km/h
Flight time of up to about 24 minutes
True 4K with 3-axis electronic stabilisation
ActiveTrack, TapFly and other smart features such as Pano Mode
Obstacle avoidance
Vision positioning paired with GPS and GLONASS
Fail-safe features such as the RTH functions (range return)