The Be Inspired 2019 conference held at the Hertford Country Hotel in Lanseria was, once again, a beautiful, visual success. The workshops and talks (held by some of South Africa's photography industry leaders) made for an informative and educational three days.
The surrounding grounds made the perfect photography backdrop and the attendees were blessed with gorgeous weather. Day one was hosted by pro-photographer and Nikon/Elinchrom ambassador, Brett Florens who is known for his exceptional talent as a wedding photographer and for providing photographic workshops. At the conference, he used the ELB 500 Elinchrom set to show people how to light and pose a subject to get beautiful results.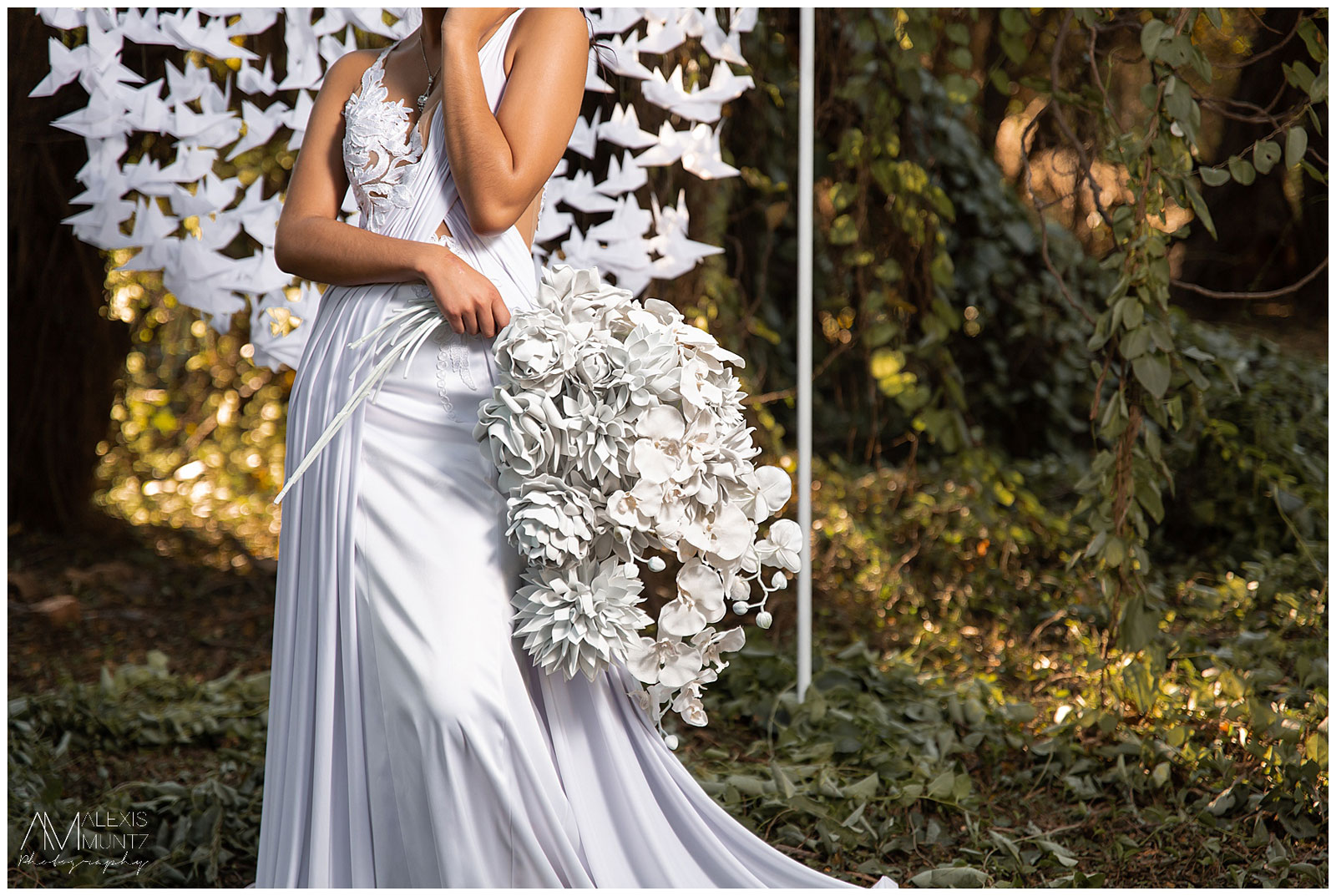 For his three-hour practical session, attendees had the opportunity to shoot in a shaded, forestry area on Hertford's grounds. Pro-photographer and more recently, stylist and set designer, Yolandi Jacobsz was given the task of adding visual design elements to Brett's shoot for the people to enjoy. 
The folded paper birds and artificial flower bouquet in crisp white created a unique look. It was really impressive and satisfying to see people apply Brett's teachings and get some stunning images.
Each workshop was intended to showcase a different side of the wedding procedure to follow when shooting so that all who attended got the very best of many different worlds and viewpoints.
Throughout the week, The Nicolassi Brand, a bespoke gifts and stationery brand, was assigned to add extra visual elements to all the masterclasses; each one unique in look and feel, and each look suiting the photographer presenting the class. Lead by Yolandi, the Nicolassi Brand, now also does styling for other creatives, for their workshops and styled shoots.