Making Photography Easy
MagMod believes that the efficiency of photographers improve quicker when the tools to create their masterpieces are broken down into simplistic ways of doing. This allows them to focus on doing their thing: creating awesome images and impressing their clients.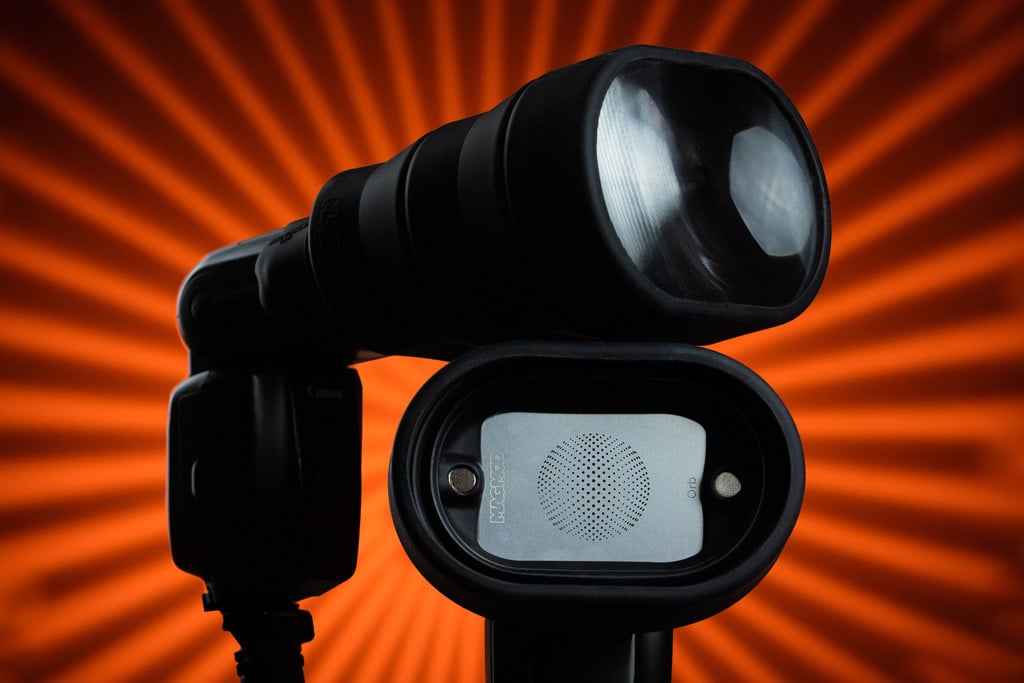 The correct lighting will always make or break your images and control whether you have an average or exceptional result in the end.
When it comes to MagMod, you're going to want to write these six things down and memorise them as your new best friends…
one size fits all
magnetic powers
easy accessibility
super strength
lightning speed
ultimate simplicity
Combine all of these things and you are left with one perfectly designed piece of happiness.
Why MagMod? What makes it so special?
MagMod crashed into the world of photography as a real game-changer for light modifiers, bounce lights, grids, gels and snoots – these are all products you need to have in your lighting kit. Not familiar with any of these products yet? Then you should stick around and embrace the wonderful versatile and enlightening world of MagMod.
Magnets, of course, are the answer to the question of what makes MagMod blogworthy. MagMod modifiers are designed to attach to your flash within a second without any hassle and this is achieved with the help of their little magnetic friends on the inside. Embedded on the inside of each MagMod modifier are super strong neodymium "rear earth" magnets that instantly grab onto your flash and stay there until told otherwise.
Channel your inner Picasso
Feel your inner Picasso crawling out? MagMod has you covered (even your crazy creative side) thanks to the MagMasks. MagMod hit the nail right on the head when they called these masks their "pattern projecting things of wonder." These stainless steel masks that easily slide into your MagBeam will create light patterns onto your objects or images.
Let's talk Studio versus Wildlife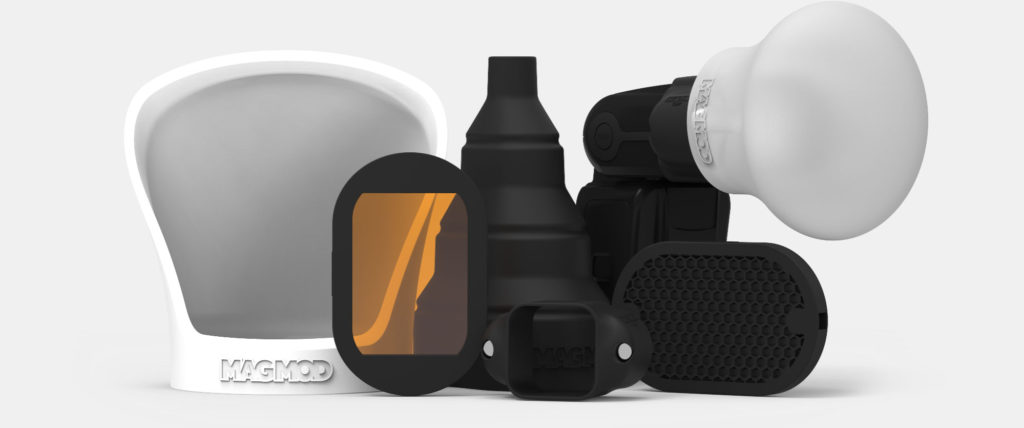 MagMod is equipped for both studio and wildlife photography. They design products like the MagSphere which acts as a light diffuser. The MagSphere provides efficient diffusion which results in saving battery life and power. Also with the MagSphere, you will lose less than 1 stop of light versus the 2-4 times the amount of light loss from other modifiers. The MagSphere also has an integrated gel slot, like most of the MagMod modifiers, which allows you to add the Artistic or Creative MagGels for even more creative expression and freedom.
And now the MagBeam Wildlife kit – when you come across a lion cub sleeping next to his mother there is no time to struggle with hassle-filled accessories and also no room for the noise of velcro ripping. Simply use the MagMod kit and be reassured of at least one great shot. Included in the kit is the revolutionary MagGrip. This little guy does big things as it is designed to be a strong, easy and quick attachment method for all the speedlight modifiers through the powerful magnetism. Add as many MagMod products to your MagGrip as you want as its strong magnetic powers will hold onto all of them.
For the rest of the game-changing MagMod products, feel free to find them available on our online store or pop into our shop where one of our friendly sales assistants will happily show you all of MagMod's magic.