Lume Cube is perfect for when you need a smaller constant light source, particularly useful for shooting outdoors and even at night. But, I wondered how it would perform when used for portrait photography being that it is such a strong source of light?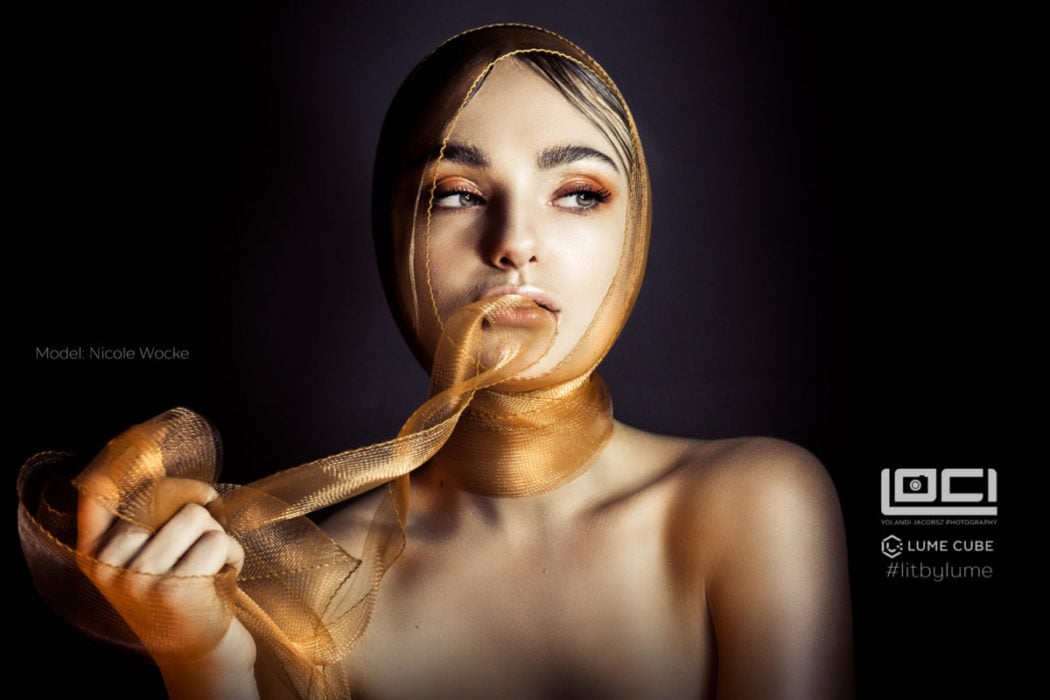 I decided to soften the light, so I built my own contraption complete with DIY softboxes. It had various bendable arms to support the Lume Cubes, and onto each arm, I fastened a piece of Perspex that resulted in softer light bringing a new effect to life. I could have opted for more traditional studio lighting, but this had been done before – I wanted to explore new possibilities with Lume Cube.
"Lume Cube allows me to explore my creativity  – there is so much more that can be done with these cubes. This is only the beginning." – Yolandi Jacobsz
When shooting beauty portraits, it's important to avoid harsh light. Together with my DIY softboxes, I was able to position the Lume Cubes close to the models' faces for focused, flattering light.
A Lume Cube has 10 manual brightness settings that change in increments of 150 lumens. The brightest setting maxes out at 1500 lumens. So when placed behind the Perspex, these lights became more versatile, and useful even for portrait photography.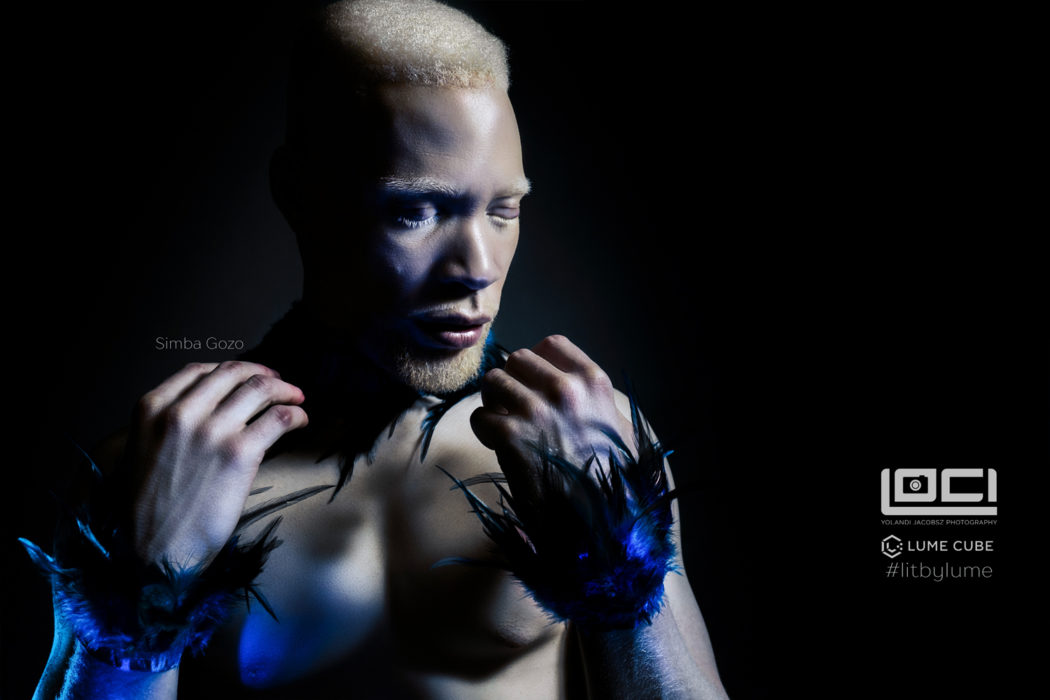 What is liked about the Lume Cube was that, being so small and lightweight, it was easy to fasten onto my contraption. Unlike bigger light sources, I could bend the arms on my contraption without fear of it giving way to the weight of the light sources. Also, a Lume Cube's colour temperature is 5700 Kelvin, which is pretty much white light, making it easy to add colour and explore new effects. I did notice a colour cast, as there somehow seemed to be a bit of violet colouring coming through. But, after adjusting my camera settings (plus little post-production editing), shooting with Lume Cube was a charm.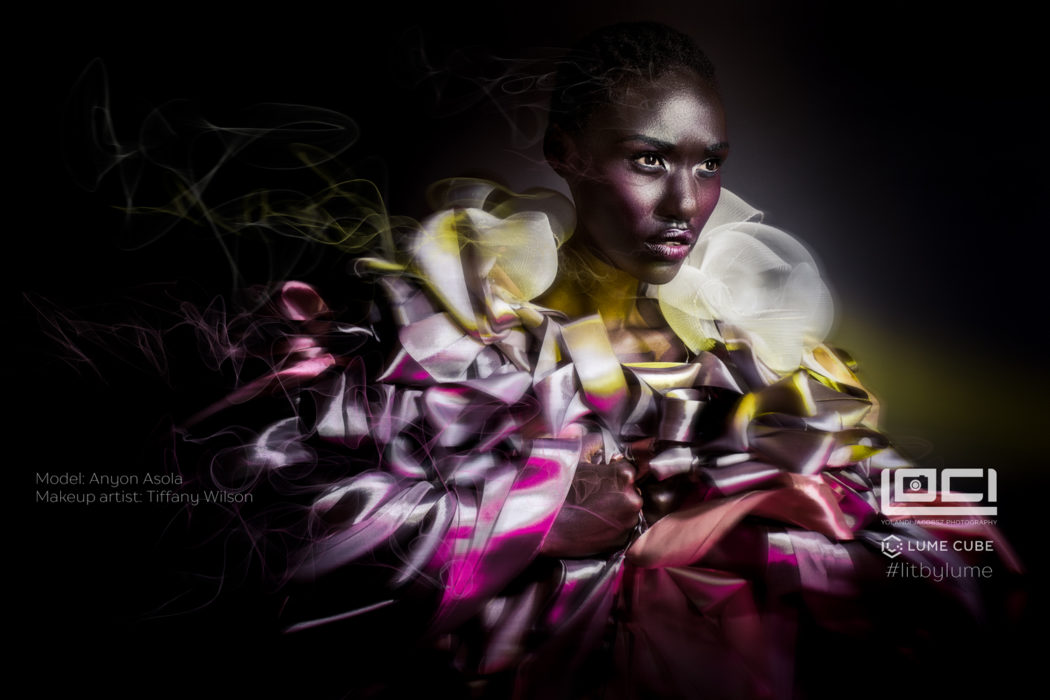 During the creation process, I discovered some cool tricks – I cut out various gobos (like honeycombs from Perspex) and an open strip with no diffusion to use with the contraption. It worked well for creating interesting light effects. Lume Cube lends itself well to many applications, pushing you to find more ways in which to make the shoot exciting.
Yolandi created every single thing for her shoot; keeping true to her style – from the costume, the neck- and headpiece, to the bodice. She knows that people are different and that different things complement different skin tones and facial shapes.
I'm very happy with Lume Cube's performance and would recommend it to anyone (even for use in portraiture!). I'd also like to use Lume Cube for underwater photography as it's something I've delved into earlier this year, but as the seasons changed, it became too cold to shoot in a non-heated pool. When summer's in full swing, I'll definitely have a go with Lume Cube as see what it can do. PS: They're waterproof to 30m depth!