Some changes are slow while others happen in the blink of an eye. In the case of RAW Coffee, Outdoorphoto's very own coffee shop, it happened in the blink of what seemed like a 4 pm Pretoria thunderstorm. Before we knew it, there it was!
RAW Coffee shop
Coffee has always connected photographers. With the addition of our coffee shop, RAW Coffee, there's now an even stronger force that connects Outdoorphoto clients and coworkers. Nestled between the Outdoorphoto photo/video shop and Art of Print, we aimed to create a cosy and modern space to meet up and snack on something fresh while talking photography and printing. We even have home-made quiche and cheesecake available!
And who opens a coffee shop without a legit barista? Not us. So, without further ado, I'd like to introduce you to the man behind the coffee machine – Percy Gona. In 2006, our friendly barista, Percy, moved to South Africa from Harare, Zimbabwe with his wife and two sons. He worked as a chef's assistant but felt completely disconnected from people. That's why he enjoys being a barista so much! He gets to connect with all kinds of people while testing different coffee blends and trying out new coffee recipes. We invite you to come and enjoy Percy's favourite – Caffè Macchiato – along with other delicious warm and cold coffee menu options. The coffee shop is open:
Monday to Thursday: 8:00-17:00
Friday: 8:00-16:30
Saturday: 8:00-13:30
Fujifilm SmartPrint
While enjoying a smooth cup of coffee, we urge you to take advantage of our Fujfilm SmartPrint Lab. Situated right next to the coffee bar, this smart printing station lets you print photos right from your phone. Prices range between R4 and R20 depending on the size of your print.
Step 1: Download the Fujifilm SmartPrint app.
Step 2: Create your order by selecting your favourite photograph and the desired size of your print.
Step 3: Scan the one-time QR code and print.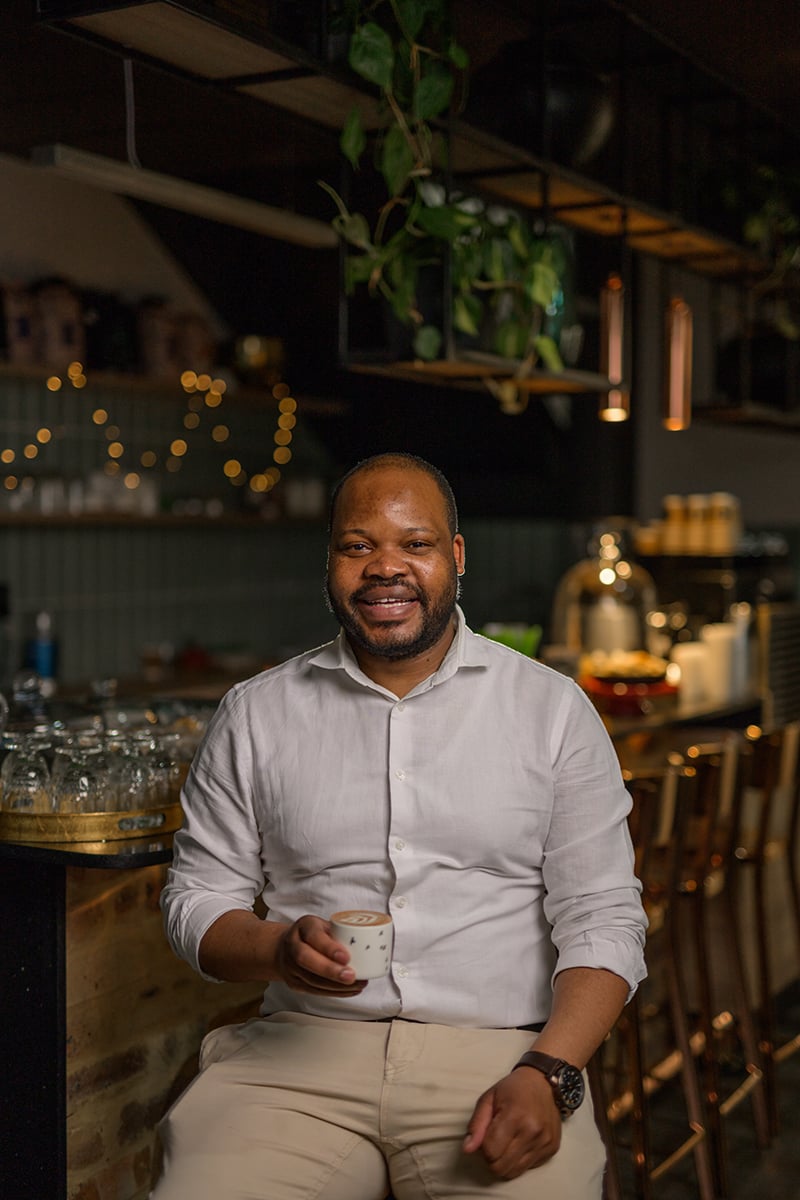 "You don't do something for 13 years without liking it a lot."
Percy Gona