Our very own photographic expert Gunther Swart demonstrates how, with the help of a few handy tools, you can safely and effectively clean your DSLR in the comfort of your own home.
Eyelead Sensor Cleaning Kit
Safely remove dust from your camera's sensor with the Eyelead Sensor Cleaning Kit. With the Eyelead you can effectively clean the sensor without leaving a sticky residue whilst ensuring that it remains scratch free.
The kit consists of a gel stick, 10 adhesive cleaning papers and a hard case. The adhesive cleaning papers allows you to re-use the gel stick up to a hundred times before losing its effectiveness. To clean the gel stick, simply dab the head of the gel stick on the sticky cleaning paper, this removes all the dust particles from the rubber head.

Badger Blower
The Badger Blast Air Blower is a powerful cleaning tool for all your photography equipment. The Badger Blower gets rid of dirt and dust particles quickly and effectively. A one-way intake valve ensures that clean air is taken only from the rear of the blower and prevents dust-contaminated air being sucked in from the tip of the blower.
Cleaning Tip:   Quicker squeezes will create a stronger blast. For best results, blow air from a side angle rather than straight from the top.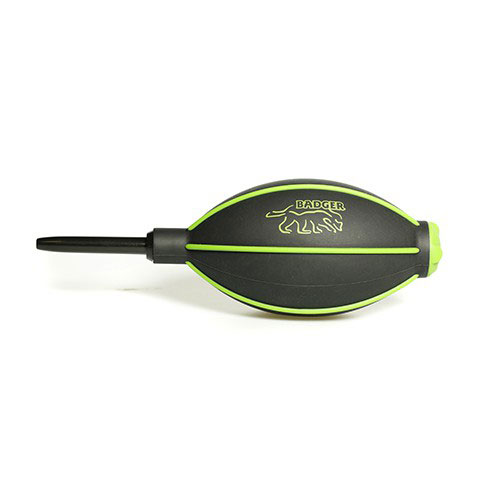 Eclipse Optic Cleaner
Eclipse optic cleaner is the highest purity lens cleaner available. It dries as quickly as it is applied leaving absolutely no residue, which is why the only recommended cleaner for CCD and CMOS sensor cleaning when used with Sensor Swabs.
Lenspen
The Lenspen is a dry lens pen useful for cleaning finger marks and dust off lenses and cameras. The one side has a retractable brush used to dust off excess dirt and  the other side has a soft, velvet tip that thoroughly cleans without scratching.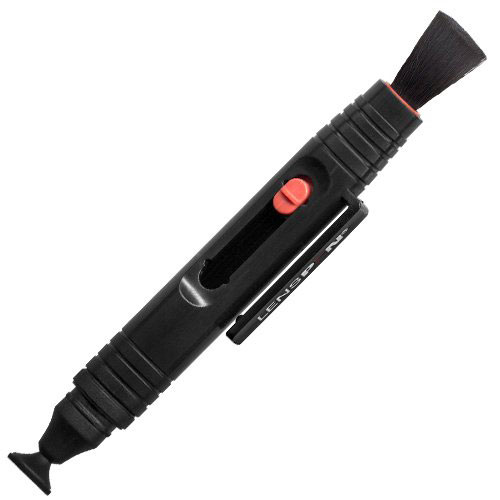 Microfibre Cleaning Cloth
The Outdoorphoto microfibre lens cleaning cloth is made of a very soft and fine fabric that won't damage any delicate camera or lens surfaces.
This makes it the perfect cleaning cloth for safely removing finger marks or dust from optical surfaces such as front lens elements, camera LCDs and even your phone or computer screens.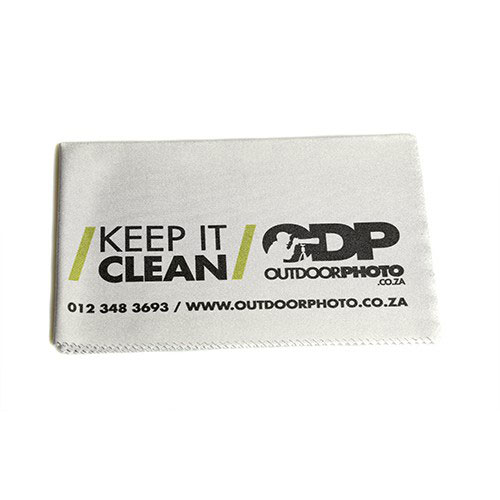 Sensor Check
The compact and lightweight Sensor Check rests comfortably inside the camera lens opening and has an adjustable focus for different size cameras and sensor depths.
Sensor Check's unique lens design allows it to pivot 45 degrees so it can be swung away from the sensor chamber giving instant and easy access to the sensor while utilising the six bright LEDs.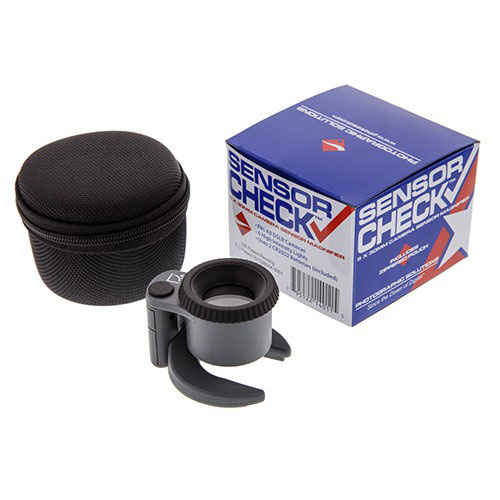 Sensor Swabs
Sensor Swabs are designed for cleaning CCD chips and other delicate or hard-to-reach optical and imaging surfaces. Clean room manufactured and sealed, these swabs are the ultimate in purity. Sensor Swabs must be used with Eclipse Cleaning Fluid, available separately.