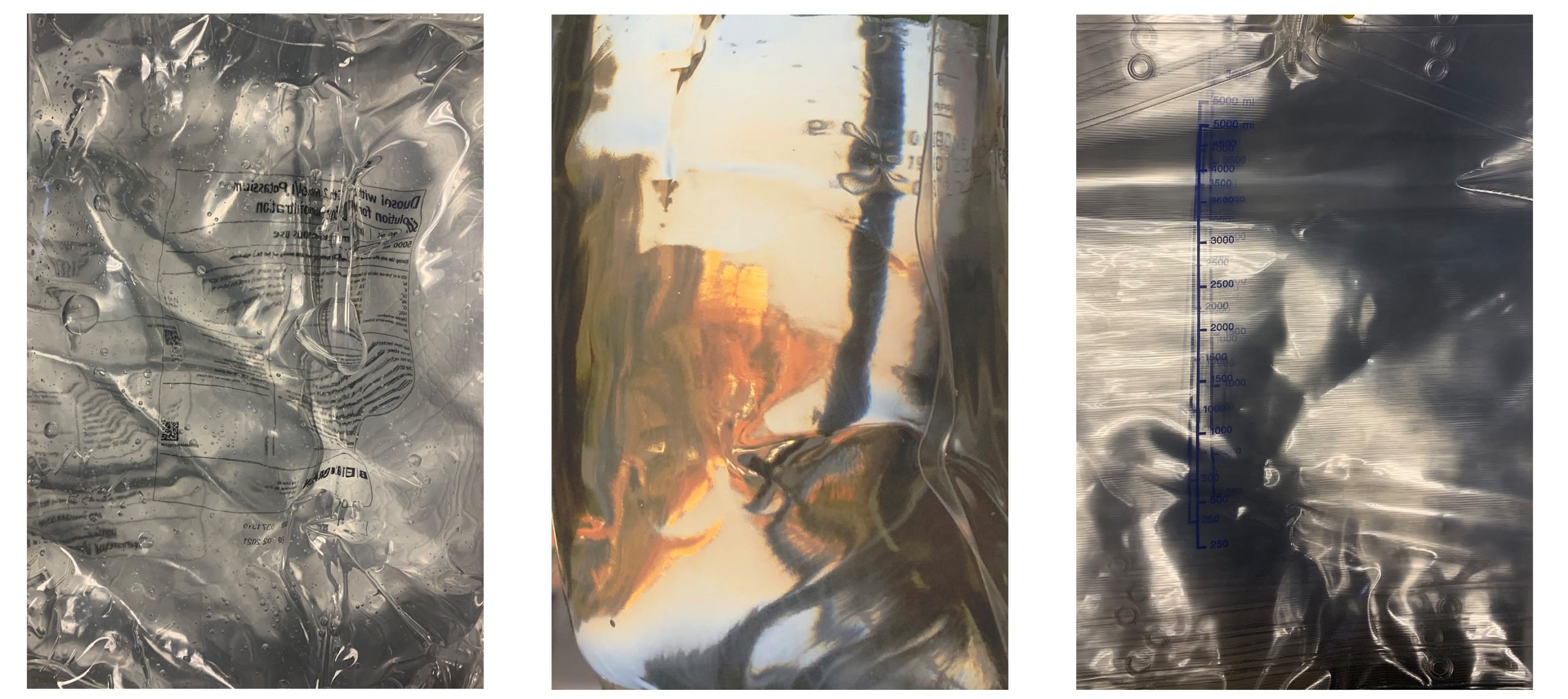 What is this exhibition about?
The exhibition Enfolding is a visual echo of bittersweet memories and loss. In this exhibition, she reflects on sites and entities enveloped in experiences that are both traumatic and comforting, turning remembrances into tangible forms. Her creative process involves working with multiple layers of ink or paint washes, rendering some images softly and others more precise and specific. This resembles her memory process.
Featuring drawings, prints (done by Art of Print) and paintings, this exhibition contains two themes tied to the central idea of awareness as enfolded in layers. One theme deals with experiences of melancholy caused by reflecting on familiar places and mundane objects – a dam, a rock, a hospital room. These transcend their ordinariness through association and rich mood. Another theme deals with a series titled Forest for my love, which originates from the physical site of a park where trees were planted trees as an act of remembrance. The artworks reflect on healing rituals and embrace life's overwhelming ambiguities – the quiet value of care given in hope, the sense of desolation when faced with the reality of mortality, and the pensive meditation on the gravity of kindness.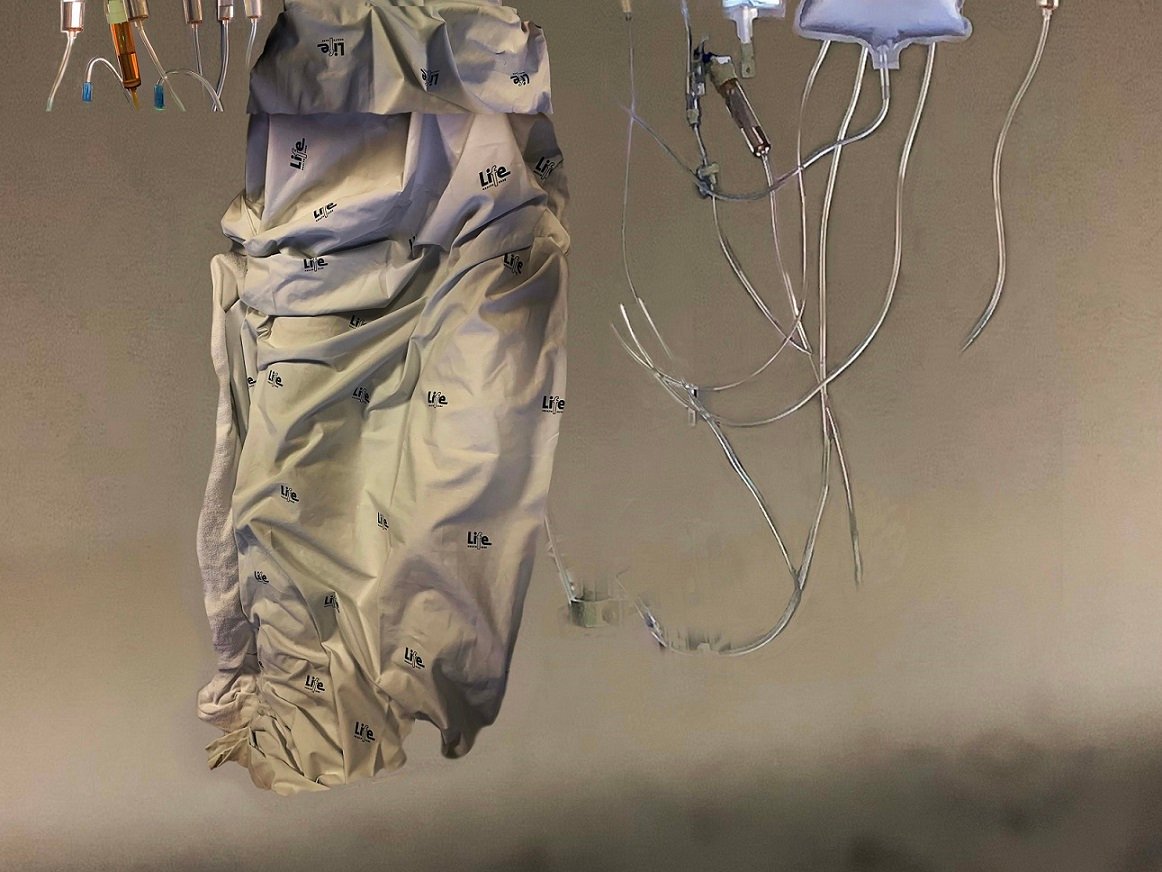 Who is Gwen Miller?
Gwen Miller is a multimedia artist and visual arts academic who lectures at Unisa. She completed the BA(BK) at Potch (1984), MA (Fine Arts) at Pretoria University (1997) and DLitt et Phil at UNISA (2015). Her works are represented in private and public collections, such as Absa, Telkom, Centurion City Council, University of the Northwest, UNISA, SAHMS and SASOL.
Gwen has been the recipient of various awards, amongst others the Gregoire Boonzaier Prize for Top Painting student (1983 & 1984), FNB Gold Award for the Journey to Freedom narratives (2004), UNISA Woman of the Year Nominee for personal, leadership and mentorship roles concerning Women in the Workplace (2007) and a UNISA Woman in Research Award (2012). Gwen has participated in over 165 exhibitions and projects, both nationally and internationally, including Egypt (Cairo), Tanzania (Dar es-Salaam), India (Hyderabad), Brazil (São Paolo), USA (Middlebury, Vermont) and France (Paris, Larroque, Midi-Pyrenees) amongst others.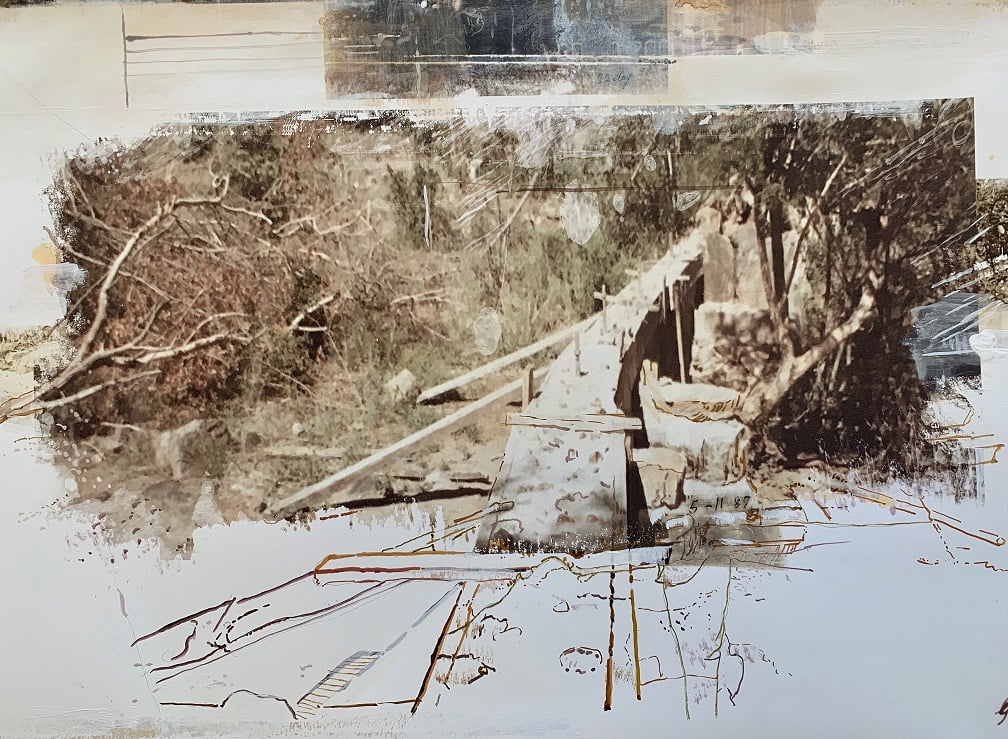 Detail of New Dams from the old 2019 – Ink on Ilford Galerie Smooth Cotton Rag
Where can we see more work?
The exhibition can be viewed online or on Gwen's Instagram as well as her website.
Portrait of Gwen by Vaughan Swanlund.
Do you have an upcoming exhibition that you need advice with? Contact us and we will help you from concept to choosing the right paper, framing and mounting options and everything in between.