Some might argue that GoPro's Voice Control is an unnecessary feature – a gimmick to seem more "legit". In my opinion (depending on what you use your GoPro for) it's a fantastic feature that is very useful and in certain situations, a must!
When you're surfing, climbing, cycling or paddling, you can't necessarily stop to fiddle with your GoPro. The Voice Control features come in real handy in these and similar situations! You can use voice control to do things like start and stop recording, take photo bursts, set a highlight tag, shoot pictures, change modes and switch the camera off.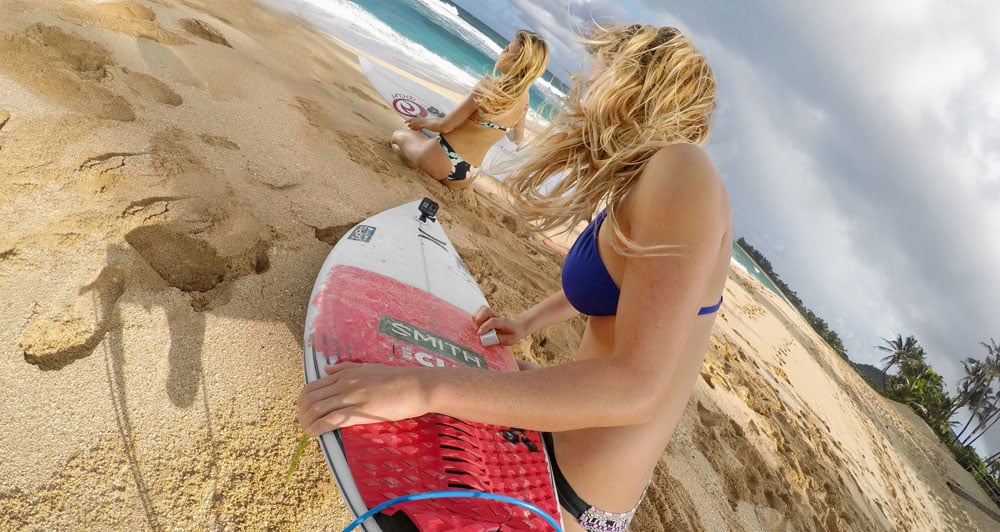 An example of when Voice Control would've been nice:
My husband regularly goes on white water kayaking expeditions and his GoPro (HERO3 Silver) always tags along. It's waterproof, compact and rugged and perfectly suits his active lifestyle. Although he's collected some cool footage over the years, he has never successfully recorded himself going down a waterfall. (Your GoPro only works when its mounted and turned on.) Typical "loskop", he either forgets it in the tent or car and for the past two years, turned the GoPro off (instead of on) right before descending a waterfall! You see him preparing to go down the waterfall for what seems like forever and right before he goes down, you see his hand reaching up and turning the GoPro off. For this reason, alone I can really see how the voice control feature is essential for certain users!
List of GoPro voice commands:
GoPro Start Recording
GoPro HiLight*
GoPro Stop Recording
GoPro Take a Photo
GoPro Shoot Burst
GoPro Start Time Lapse
GoPro Stop Time Lapse
GoPro Video Mode
GoPro Photo Mode
GoPro Time Lapse Mode
GoPro Burst Mode
GoPro Turn Off
GoPro Turn On (only HERO6 Black, & Remo + HERO5 Black)
GoPro Capture (only HERO7)
GoPro Stop Capture (only HERO7)
Another cool feature is the GoPro App, QuikStories
Often times GoPro users have a huge stockpile of footage, some better than other. Filtering through all of those videos in search of the best footage is tedious to say the least. That is where GoPro QuikStories comes in to save the day! This App allows you to easily pick and choose the best moments and automatically creates epic video for you to share directly to YouTube and social media channels.
Pro tips:
Shoot short clips! QuikStories works best with several short clips rather than one long video.
Only individual photos are supported. QuikStories does not use time-lapse or burst photos however, time-lapse video is supported.
Shoot a mix of video clips and photos.
For easier transferring, we recommend shooting in 1080 p at 30 fps or 60 fps.
Note that using the voice control in very noisy or windy environments does make it tricky.