With smart-capture superpowers and smooth footage like never before, the all-new HERO7 Black is the most advanced GoPro yet.
It features HyperSmooth stabilisation so you'll get gimbal-like video without the gimbal, a new intelligent SuperPhoto mode that delivers brilliant images automatically, and Live Streaming to share your story as you live it.
Use the GoPro app to share your memories straight to your Instagram story #adrenalinejunkie style. The GoPro HERO7 takes GoPro performance (and your moments) to a whole new level!
HyperSmooth Video Stabilisation
Expect gimbal-like footage without using an actual gimbal. It predicts movements and corrects for camera shake to deliver insanely smooth footage.
Control your HERO7 hands-free with cool voice commands like "GoPro, take a photo" or "GoPro, start recording". You don't even have to say please.
The SuperPhoto function applies HDR, local tone mapping or noise reduction to optimise your photos.
With the video streaming to Facebook Live feature you can share life as it happens. Also save streamed videos to SD card in high-res.
Capture super stabilised time-lapse videos while you move about a scene with the TimeWarp function.
Capture RAW photos for the highest quality and most flexibility in advanced photo editing.
Relive moments! With an ultra-high frame rate 1080p240 video, you can slow things down by up to eight times.
Face, Smile & Scene Detection
HERO 7 Black knows when you face the camera, smile and more, and with the GoPro app uses this to capture your best moments.
Capture photos and videos in portrait orientation which is perfect for your Instagram stories to go live.
With the GPS stickers, you get to track your speed distance and more and add it to your video footage to show off.
HERO7 Silver – built tough and waterproof. Smooth 4K video and vibrant WDR photos make every moment look tangible. GPS lets you track how fast, high and far you went #braggingrights. From holidays to good times with the family – capture your life in a fresh new way.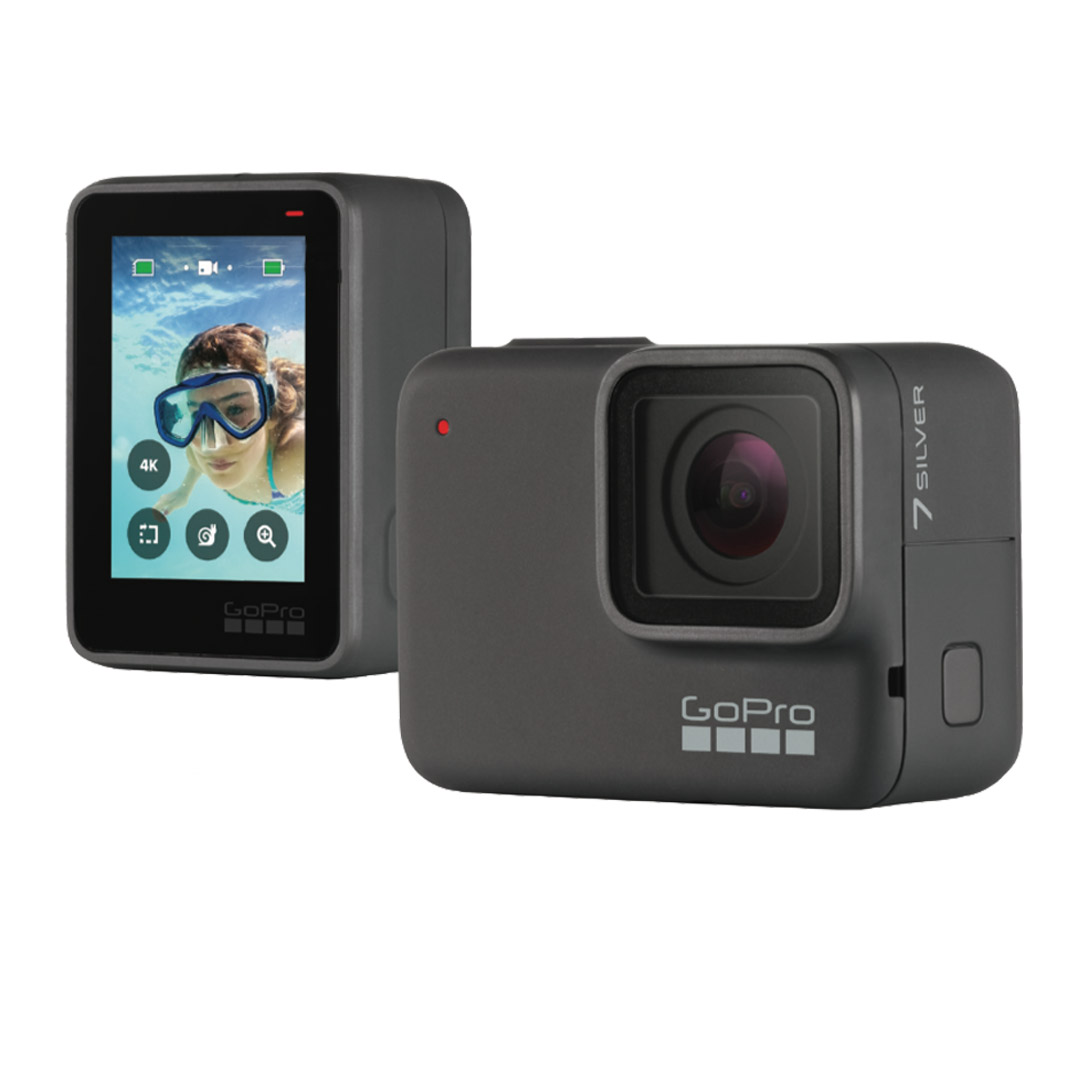 4K30 Video
Rugged & Waterproof
Intuitive Touch Screen
Voice Control
10MP Photos with WDR
Video Stabilisation
Shoot Vertically
Photo Timer
GPS Performance Stickers
Touch Zoom
Short Clips
2x Slo-Mo Video
Auto-Transfer
High-Quality Audio
HERO7 White – the perfect partner on any adventure. It's tough, tiny and totally waterproof. Your shots move to the GoPro App automatically to share on the spot. From amazing moments to everyday experiences, capture the fun in creative new ways.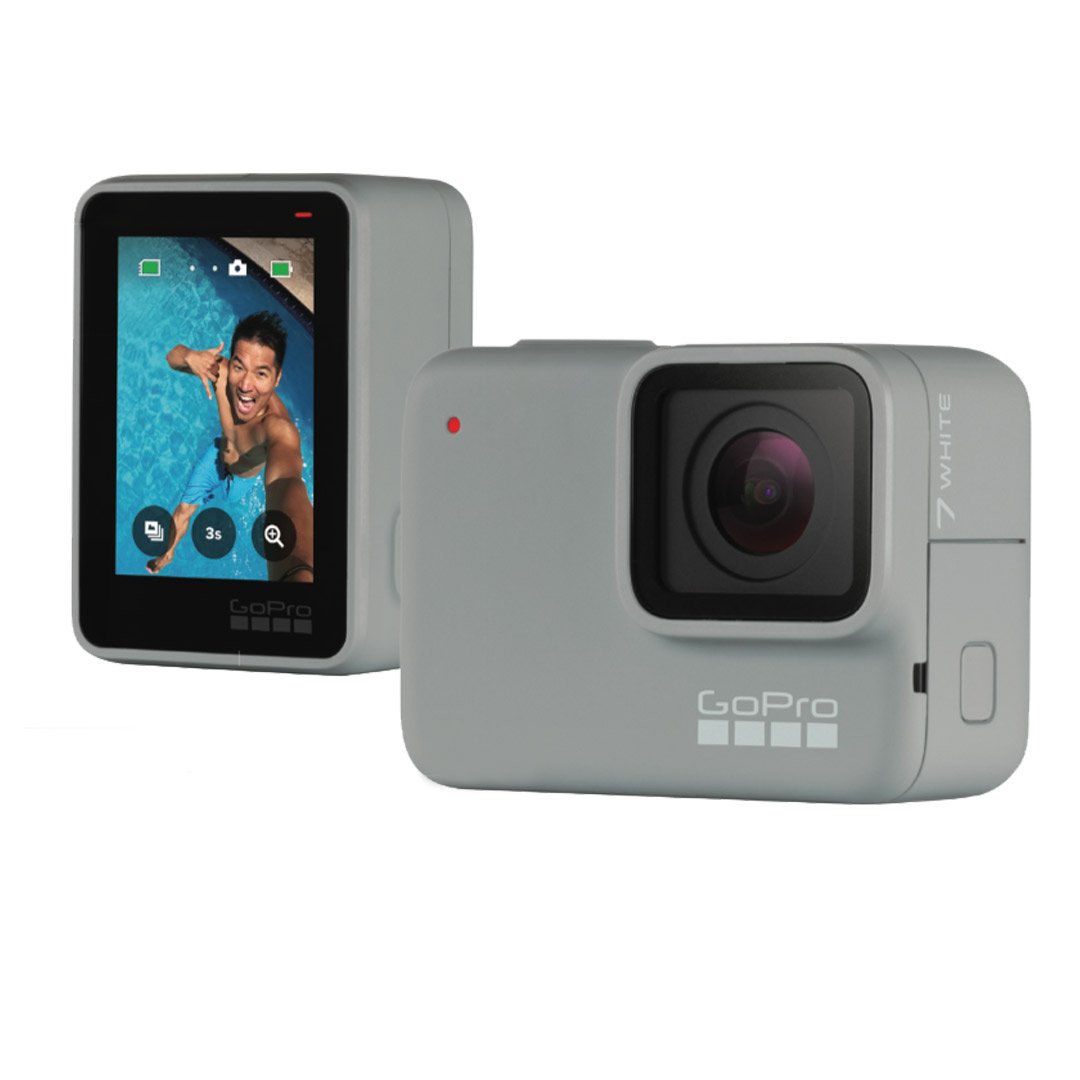 Rugged & Waterproof
Intuitive Touch Screen
Full HD Video
10MP Photos
Video Stabilisation
Shoot Vertically
Photo Timer
Voice Control
Touch Zoom
Short Clips
2x Slo-Mo Video
Auto-Transfer
High-Quality Audio