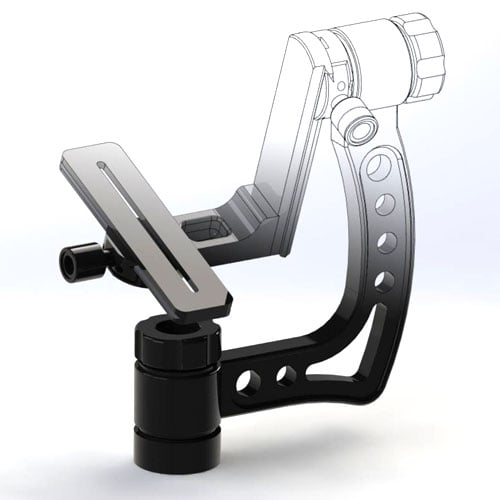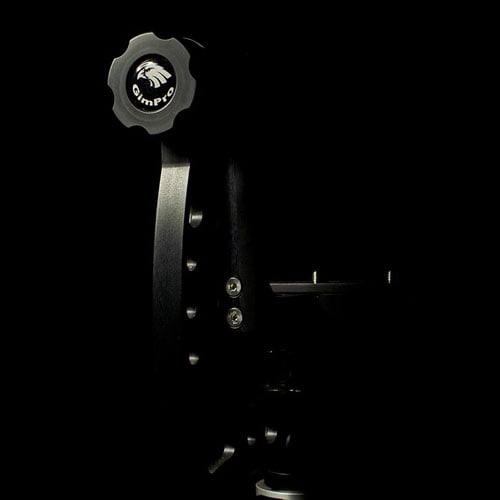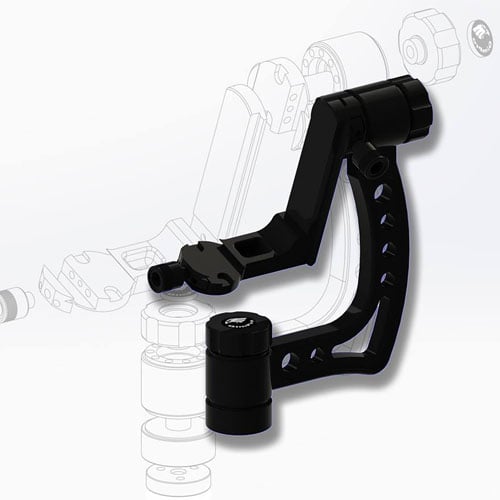 Ralph Pollack, the mastermind behind GimPro, spent valuable time in the design and project management industries, but longed for something more. His passion and talent for creating finally became a reality when he started conceptualising and creating the GimPro brand. Today, GimPro offers powerful and reliable specialised photographic equipment. Manufactured in Pretoria, it is here where endless hours were and still are spent creating high-quality products to help ensure photographers have a reliable product for a comfortable wildlife photography experience.
The Gimbal Head from GimPro is both a sidekick and a conventional Gimbal Head as it keeps the weight of your camera and lens centralised when you're shooting with a very large and heavy telephoto lens.
Strong and durable are two words to describe GimPro; made from the best machine-grade aluminium and designed to keep your gear stable while you wait for that perfectly timed shot of an eagle hurling itself through the sky. The gimbal head is assembled using 13 hand-manufactured parts made with excellent precision; only the best for their customers.
A 150mm lens plate is included with the gimbal head and this setup is much safer and easier to use than an ordinary ball head and will provide improved performance for smooth tilting and panning. The Gimbal Head is easy to disassemble for travelling and equipped with quick and easy height adjustment for when you have to use it again at your next stop.
The Gimbal Head is maintenance-free which means no lubrication is needed and six precision no-maintenance ball bearings allow for smooth tilt and panning. All the components are made of high-grade stainless steel and the individual parts are mechanically fixed together with no welding done on any part of the unit which means that there are no weak spots.