If you've been thinking about rekindling your passion for art, perhaps its time to develop your digital art skills? There's nothing wrong with doing a mix of both traditional and digital art, but digital offers ample opportunity for growth as you can easily copy parts, undo mistakes and change colours. Perhaps now is also a good time to get started with your freelance digital art and illustration services side hustle? Digital art is a popular medium and we see digital art everywhere – from games to web design and social media.
But first, what is digital art or drawings? Digital drawings are created using graphics software like pen tablets along with a device such as a mouse or pen (called a stylus) instead of pencil and paper. The pen strokes are pressure-sensitive so you have absolute control over line thickness.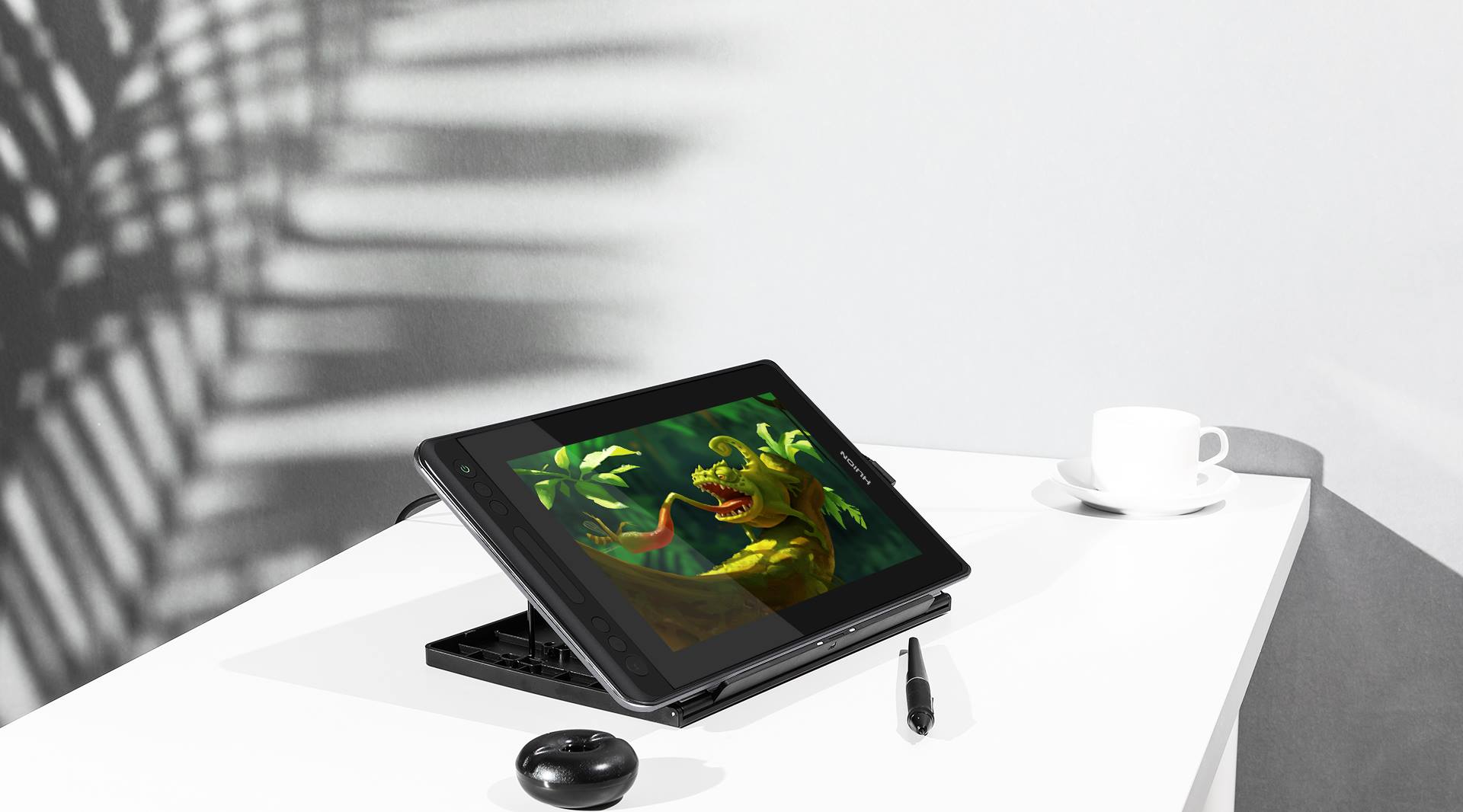 The benefits of digital art
Getting started is easy

Easier to duplicate, ideal for working with clients

Easier to adjust lines and test colours

Various tools at your fingertips (brush sets, layers, colour palettes, guides and rulers)

Undo mistakes with a button

More opportunities for growth
We've left the best benefit for last: once you've invested in a computer, software and tablet, you're set – no more running to the store to stock up on supplies!
Recommended tablets for getting started
Wacom tablets have become a household name when it comes to graphic tablets, but digital technology is growing fast and with that competition in the market. In recent years, Huion has become a favourite for its quality, functionality and competitive price range.
It doesn't matter whether you're a beginner at drawing or digital art – Huion has a range of pen tablets in different sizes and specifications to suit your needs. Let's take a look at our favourites for getting started:
This is the most popular entry-level option and it costs less than R1000! It is compatible with Android and iOS devices, includes a microUSB cable and a battery-free pen with four customisable press keys to streamline your workflow. It is ideal for photo retouchers or beginners in graphic design.
Next in line is the innovative Inspiroy Ink H320M. On the one side is a pen tablet that allows you to make digital drawings and on the other side, an LCD screen for making quick notes. Essentially, the LCD side saves you having to reach for pen and paper when you want to jot down an idea that's not part of your drawing. Quickly erase these notes with the press of the Clear-All Button! No effort; no fuss.
You can plug the tablet it into your PC via a USB cable and draw with all of your Windows or Mac programmes, or you can plug it into your smartphone using the microUSB adaptor.
For a step up in features, the Kamvas 13 is ideal. It is compatible with Mac and Windows systems and comes with a stand and pen to help you get started. The PW517 digital pen has 8192 levels of pressure sensitivity and features tilt support, so you can draw and sketch naturally as you would with a pen or pencil.
An anti-glare screen assists with smoother movement and minimal parallax. And it is built with an IPS panel, which provides you with vivid colours and wide 178° viewing angles. A total of eight express keys can be programmed for a variety of functions.