Bring your creative ideas to life with Huion tablets – the next natural step for digital artists. It's like drawing on paper, just faster and smoother.
Investing in a graphics tablet will greatly improve your work speed and accuracy. The pointer moves as fast as the hand moves offering greater control, and the clicks/selections on a pen save time when navigating to a menu or button. And holding a pen is more ergonomic than holding a mouse, which helps prevent strain by keeping your hand in a more relaxed position. This natural movement then translates in greater control for making fine changes which can be frustrating to do when working with a mouse. With digital art, you can also save or fix your work which isn't possible for traditional art tools.
Pen vs Mouse
A drawing tablet comes with a pressure-sensitive pen that allows a more natural input for activities like drawing, designing and photo retouching. Instead of repeating slides as with conventional mouses, the pen lets your hand travel in a single movement from point A to point B making your work faster, more efficient and more precise. It also lets you vary their stroke width, and programmable buttons streamline commands that take longer when navigation with a mouse. A mouse is good for general computer use, but a pen tablet works better when working on design programmes like Adobe Photoshop and Lightroom. You can use them alongside each other as the drivers won't interfere, or replace your mouse completely.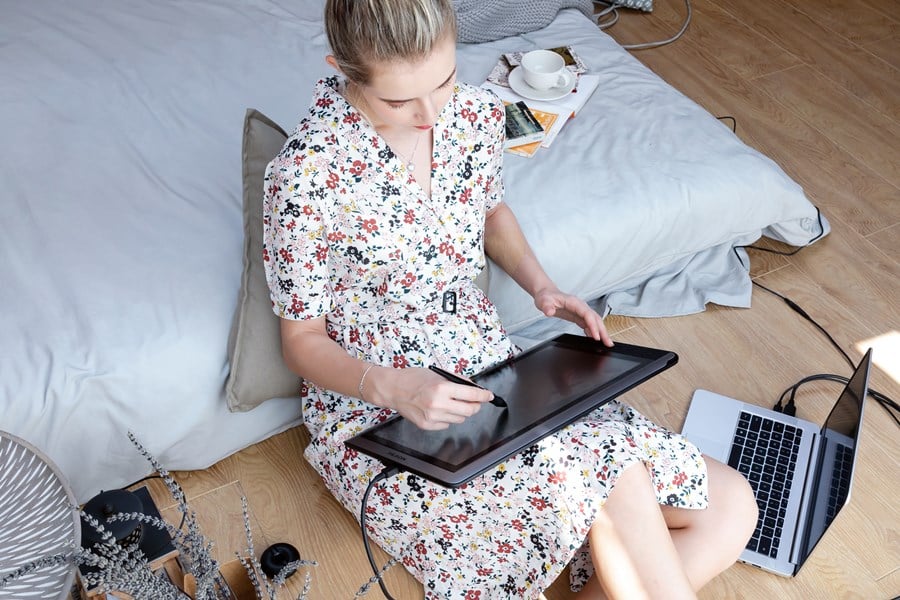 When looking at tablet specifications, the first thing to consider is the tablet's screen size. A smaller tablet is conveniently portable but may constrict hand movement if it is too small in comparison with your computer screen. For high-resolution work that looks great when enlarged from print, opt for a tablet with a higher read resolution, which is indicated as the number of lines per inch (LPI) in the horizontal or vertical direction of an image. Next, take note of the tablets' varying pressure levels. A good pressure level of 1024 and up allows the user to vary their stroke width for more subtle differences. Also, consider the tablets' read speeds and induction heights as these affect usability. A good read speed processes data faster allowing for a faster display and smoother drawing experience. Induction height refers to the maximum width from the board when the pressure pen senses the tablet. A suitable induction height is typically about 10-15mm.
Huion Pen Tablets
Pen tablets are electronic drawing tablets that connect to your computer using a USB cable to transfer data and display the image on-screen. They are small in size and convenient to carry around. There is a slight learning curve, as it takes time getting used to the separation of hand-eye, but practice makes perfect. The following tablets are great options for hobbyists on a budget:
For beginners
The Huion HS64 is an affordable entry-level pen tablet with good quality graphics for Android and OIS devices. It's a brilliant option for beginners to get started and includes a microUSB cable and a battery-free pen with 4 customisable press keys.
Active drawing area: 160 x 102mm (PC/laptop); 102 x 63.8mm (mobile devices)

Resolution: 5080 LPI

Pen pressure sensitivity: 8192 levels

Induction height: 10mm

OS: Android 6.0 or later, Windows 7 or later and macOS 10.12 or later. 

Weight: 258g
For photo editors
The Huion HS610 pen tablet is an affordable, yet feature-rich pen tablet for Android and OIS devices. It includes OTG adaptors with microUSB and USB-C, and a battery-free pen with 12 customisable press keys,16 programmable soft keys, and a touch ring.
Active drawing area: 254 x 158.8mm (PC/laptop); 158.8 x 99.2mm (mobile devices)

Resolution: 5080 LPI

Pen pressure sensitivity: 8192 levels; 60° tilt recognition

Induction height: 10mm

OS: Android 6.0 or later, Windows 7 or later and macOS 10.12 or later. 

Dimensions and weight: 350 x 211.8 x 8mm; 600g
Huion Pen Display Tablets
Pen display tablets integrate pen and display, allowing users to directly write and paint on the display with an attached pressure-sensitive pen. These tablets provide intuitive hand-eye coordination and are typically larger than pen tablets. Preferred by professional creatives.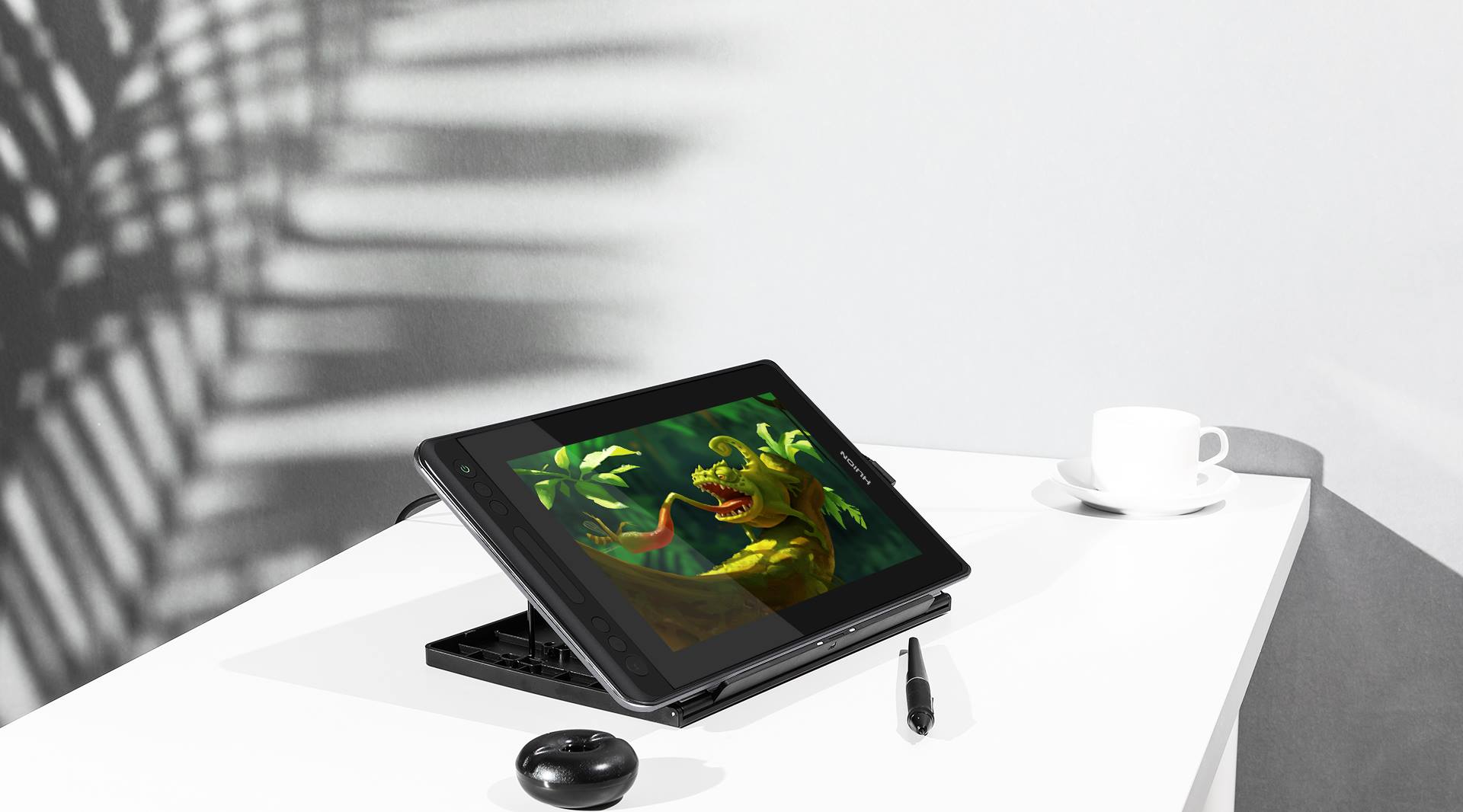 For graphic designers and illustrationists
The Kamvas Pro 16 pen display tablet features a fully-laminated screen and anti-glare glass. It stays cool to the teach even after working long hours working a project and renders colours beautifully thanks to an impressive 120% sRGB (=92%Adobe RGB=88%NTSC) colour gamut. Includes a battery-free pen.
Active drawing area: 344.16 x 193.59mm

Resolution: 11 920 x 10880 (16:9)

Pen pressure sensitivity: 8192 levels; 60° tilt recognition

Induction height: 10mm

OS: Windows 7 or later and macOS 10.12 or later. 

Dimensions and weight: 437.84 x 251.2 x 11.5mm; 1.35kg