This promotion has ended.
Seeing as it is Saint Patrick's Day soon (and since we here at Outdoorphoto fervently believe in mischievous, bearded leprechauns guarding large pots of gold at the end of rainbows), we went hunting. As luck would have it, "luck" was on our side and while on our adventure we discovered the four-leaf clover of bridge cameras – the Canon Powershot SX60 HS! Luckily, we also believe that sharing is caring so we wish to share our fortune with you, our valued clients. Hence, our decision to launch the Get Lucky with Canon competition so that you too can stand a chance at winning our pot of gold.

How To Take Part?
Review your Canon gear on the Outdoorphoto website. Go ahead, review your whole kit (you can enter as many times as you wish).
1. Find your favourite Canon product on our website
2. Click on the review tab found below the images (see the clover on the tab for identification, it will not be visible on actual products)
3. Complete the review form and click on continue
4. It's as easy as that!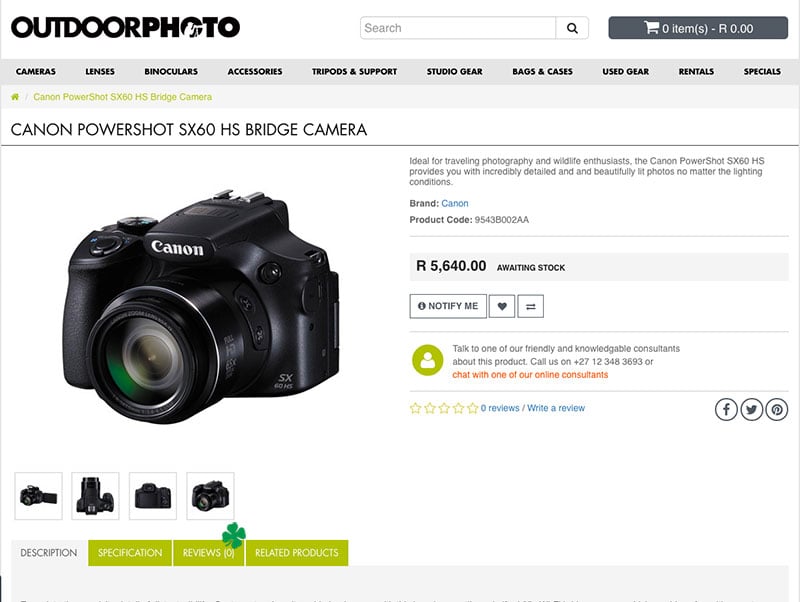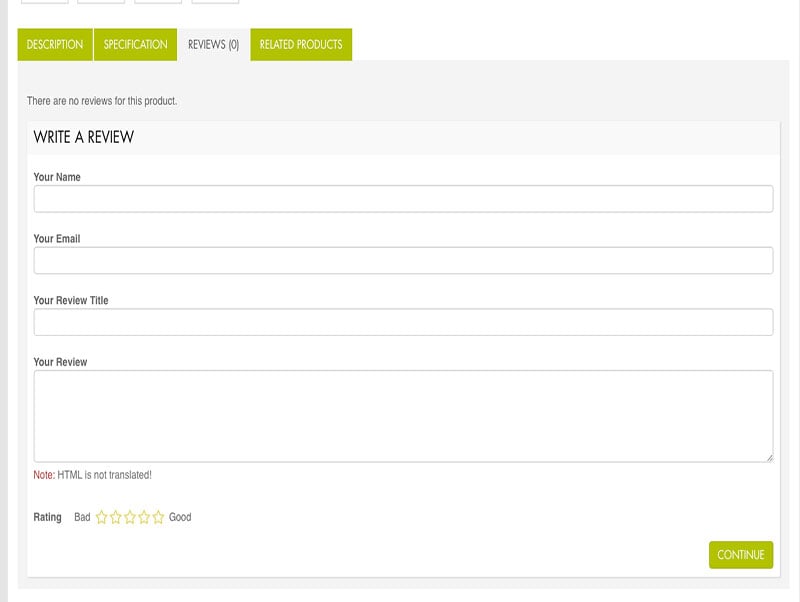 Luck of The Draw
The winner will be selected during a lucky draw that will take place on Saturday, 1 April 2017. The winner will be notified via e-mail.
The Little Details
You will automatically enter the Get Lucky with Canon competition by reviewing your Canon gear on the Outdoorphoto website.
You may enter as many times as you like.
Outdoorphoto will only consider entries on reviews shared by 00:00 on Friday, 31 March 2017.
Outdoorphoto will contact (via e-mail) and announce (via social media channels) the winners by 10:00 on 1 April 2017.
The prizes as stated are not transferable to another individual and no cash or other alternatives will be offered.
The winner is responsible for any expenses and arrangements not explicitly included in the prize, including any necessary courier fees.
The winner agrees to the use of their name, photograph and disclosure of country of residence, and will co-operate with any other reasonable requests made by Outdoorphoto relating to any post-winning publicity.
The promoters reserve the right to, at any time, amend or alter the terms of the competition, withdraw the competition and reject entries from entrants not entering into the spirit of the competition.
Reasonable efforts will be made to contact the winners. If the winners cannot be contacted, or are unable to comply with these terms and conditions, the promoter reserves the right to offer the prize to the next eligible entrant.
Failure to respond and/or failure to meet the eligibility requirements may result in forfeiting the prize.
In the event of a prize being unavailable, the promoter reserves the right to offer an alternative prize of equal or greater value.
South-African citizens only qualify to win this competition.