How would one describe photography? Hilary O'Leary, wildlife and equine photographer, reminds us that a photograph is both a document that seeks recognition for our oneness with a moment in time, and a creative expression that captures and transforms light as we please.
For Hilary, "photography is the story I fail to put into words." She was born and raised surrounded by the abundant Jacaranda trees in Harare, Zimbabwe. Her childhood memories are only of being outside with mud in-between her toes, warm tropical rainstorms and eating fruit straight from the trees. After school, she found herself in one of the most beautiful wildlife areas in the world, right near the bottom southeast corner of Zimbabwe. Here there were 100km views that changed every day. Nothing in the wild stays the same for two days or perhaps even two minutes, yet time did not seem to exist and every day felt like Sunday. She learnt about photography which offered a new way of seeing and feeling the natural world. With a growing passion to capture what she saw, she started sharing these beautiful moments with others.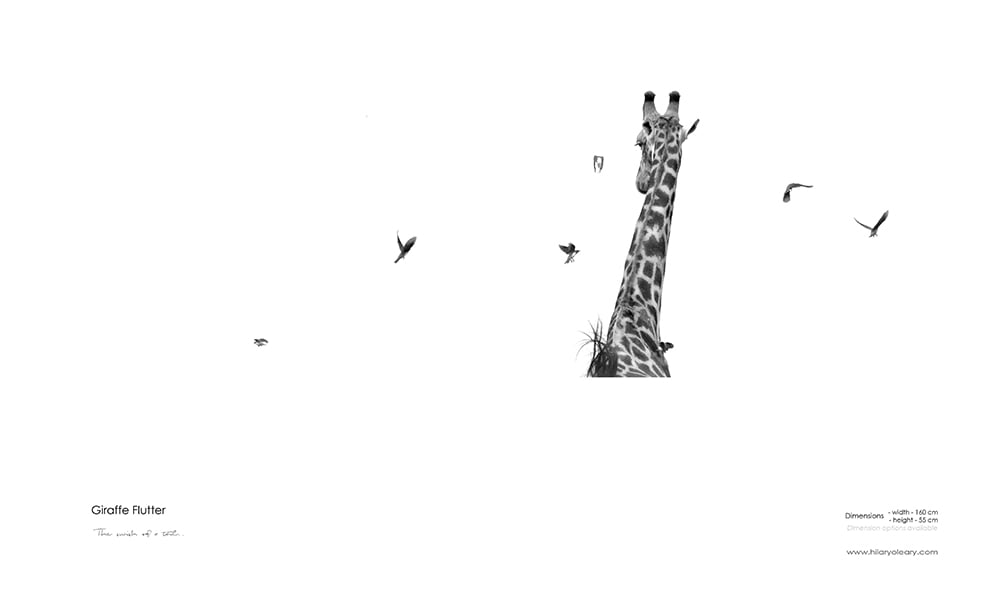 What is your favourite genre to shoot?
Nature with an empty mind. Before I leave on any wildlife adventure, I invest in a few moments to decide what the mood is for the day. I have a great friend who is also one of the original, iconic and legendary Southern African guides, and he instilled in me the importance of deciding what you want before you go out looking for it. 
How do you go from conceptualising to action to result?
On any given day, seven billion people experience it in a completely unique way. Knowing this means that I am hopeless at creating a situation or image. Thus, my approach is more like that of a photojournalist who needs to be in tune with their surroundings and ready for action when luck strikes. 
What kind of post-production do you do and what tools do you use?
I shoot everything in RAW and although not my forte, do basic adjustments in Adobe Camera Raw, if necessary, and some in Photoshop.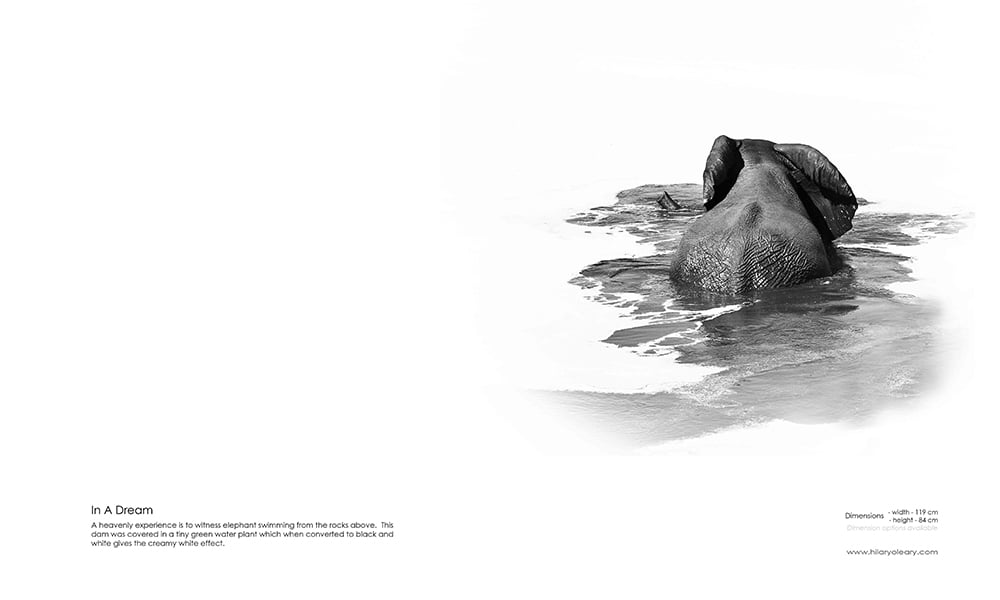 Are there any photographers you adore and draw inspiration from?
I think the more you practice taking notice of how things make you feel, the easier it is to find images that resonate with you. I would say that wedding photographer Joe Buissink, who I am lucky enough to know personally, is my favourite. He taught me to relax and enjoy adventure.
Is there a specific message you want to convey with your photographs?
Yes, to feel. How do these images make you feel?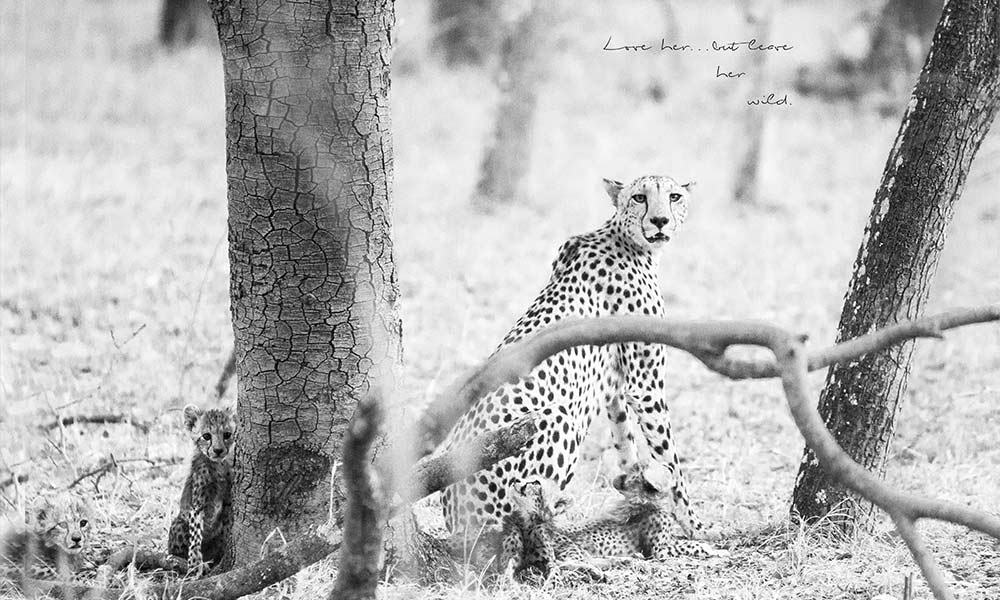 Love her… but leave her wild
How did you get from being an aspiring photographer to doing it as a full-time career?
I feel like one of the luckiest people in the world! I seem to have had great opportunities come my way. Life is seasonal and there have been times to work hard and think hard, but I liked how photography made me feel so I focused on shaping my vision. I really have to say that most of my photographic achievements first crossed my mind as a good idea and you can only imagine how wonderful it felt when they came true!
How do you get paid to do what you want to do with your photography?
Ahhh, I don't focus on the money. I think I am quite realistic with my money expectations and my clients have always been happy to pay what I ask. I am very honest with what I have produced and will not charge unless I am 100% happy with the work.
What gear can you not be without?
Most of my photography is done on a Canon DSLR and the 70-200mm f/2.8 lens which is a combination that works well in my hands.
What motivates you to continue taking pictures?
I love the feeling of getting a great shot! I can look at them over and over again. Also, I have been directly involved in an incredible conservation story and success. During this experience, I had the privilege of meeting and working with some of the world's best and this has resulted in opportunities for award-winning photographs. I feel lucky and honoured to be able to share stories and moments that can connect and invoke change. 
When printing your work, what framing do you feel finishes it off beautifully?
Less is more. I prefer simple, clean lines and I love metal or white framing.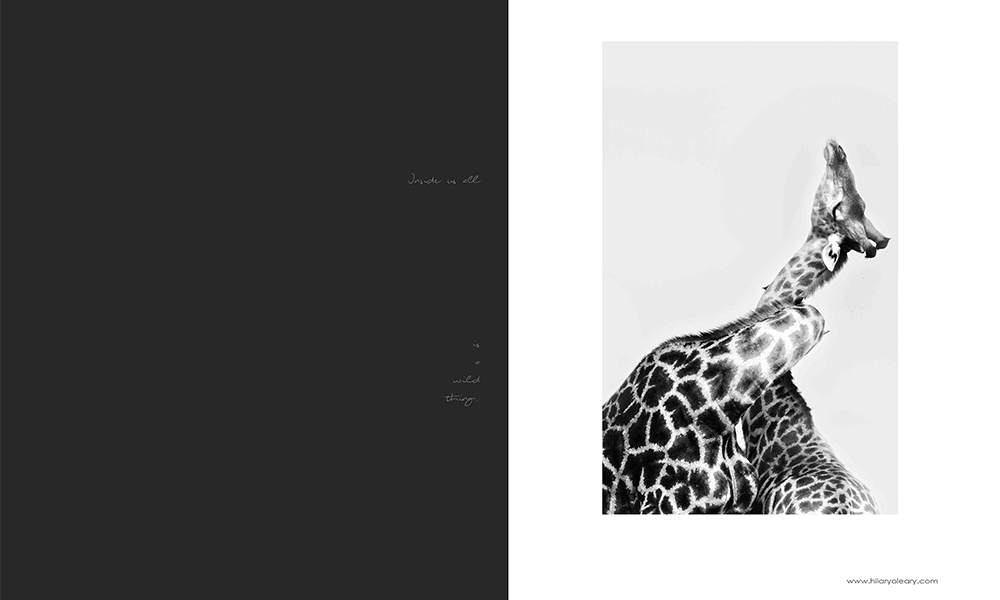 Inside us all is a wild thing
What is your vision for the future?
I hope that I will have managed to make, support or assist in the conservation changes we are desperate to see. I hope the success can be measured over years and decades to come, and I truly hope that in 10 years we will still have the animals that are so critically endangered right now.
For now, I love the restless race of my heart as a new journey begins… the wild and unusual ideas. I also love champagne, chillies, the perfect playlist and watching the bush change with every minute of light.
If you would like to see more of Hilary O'Leary's work, be sure to check out her website or follow her on Instagram.