An Indiegogo crowdfunding success, Loupedeck was developed by a savvy five-person team keenly aware of the struggle of editing using the traditional mouse and keyboard. They designed a photo editing console that would make editing faster, easier and more rewarding.
The hands-on and highly intuitive photo editing console replaces the traditional mouse and keyboard that interrupts workflow by constantly having to browse through the program and not being able to focus on the image.
The improved ergonomics enable you to edit thousands of photos without breaking your flow. Forget about constantly looking down at your mouse or keyboard. Loupedeck lets your eyes stay on the image and your hands on the console, meaning you can spend more time on what's important – getting your photo just the way you want it.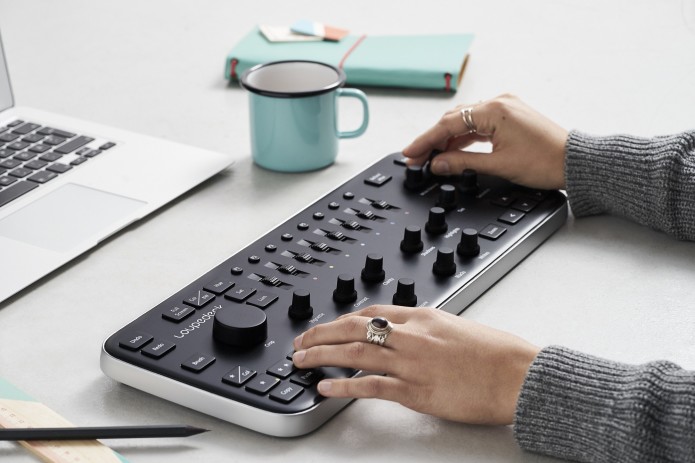 Loupedeck also allows you to explore new editing techniques – make quick and simple adjustments to take your editing to the next level.
Each of Loupedeck's buttons, dials and sliders correspond exactly to Lightroom's interface so you have complete control at your fingertips, and it works seamlessly with Apple and Windows OS. Pro or beginner, achieving the perfect edit quickly becomes second nature.
Fully compatible with Apple and Windows OS
Adobe Lightroom 6, Adobe Lightroom Classic CC
Windows 10, Windows 8.1, Windows 7
Mac OS 10.13, Mac OS 10.12, Mac OS 10.11, Mac OS 10.10
Internet connection needed for Loupedeck software download
USB 2.0 A