Meet the new DJI Osmo Pocket Gimbal. Tiny but powerful, this handheld stabiliser is making his big brother, the Osmo 2, proud. As the smallest 3-axis stabilised handheld camera DJI has ever designed, the compact and intelligent Osmo Pocket turns any moment into a cinematic memory.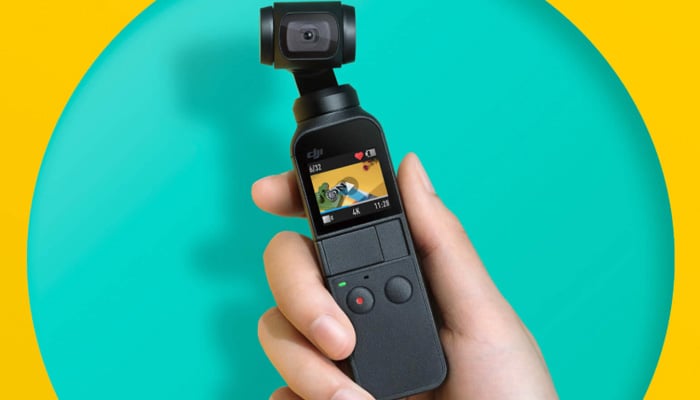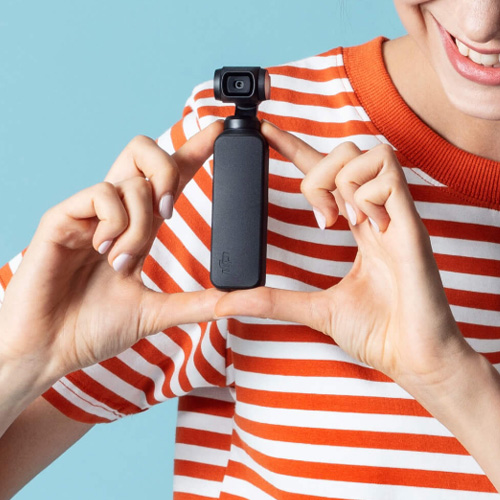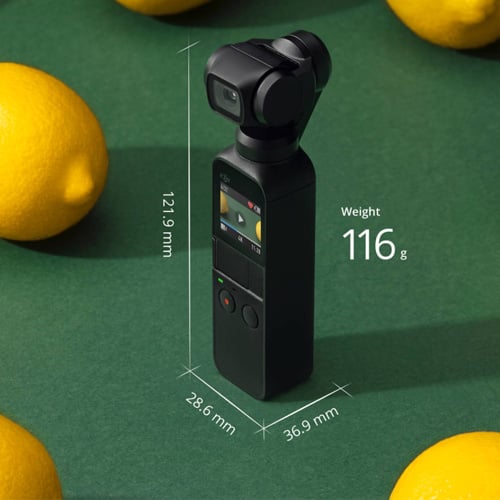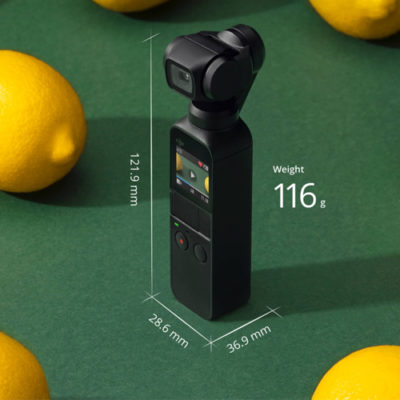 Big features in a small body
Activity tracking is one of the top most exciting features of this new gimbal: tap on a subject and the setting will follow. By entering Selfie Mode, you'll automatically enable FaceTrack that'll enable you to take expert photographs that keep you centred in the shot.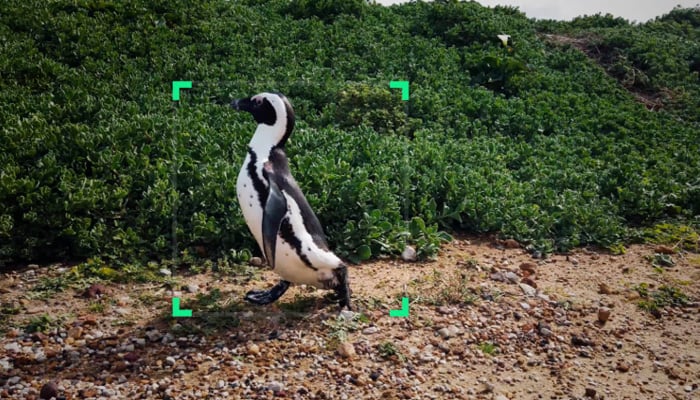 Why make things harder than they have to be? With its lightweight, single-handed design and portability perk, carrying this gimbal around with you'll be effortless. A sandstone handle creates a non-slip grip while a touchscreen and easy access buttons let you adjust settings according to your liking in just a few taps and swipes.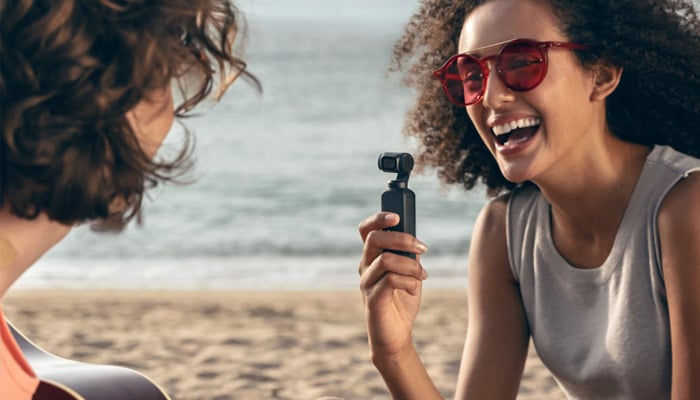 FPV: First-person view creates smooth and thrilling action shots.
3×3 Panorama: Capture your destination with expert detail.
Motion-lapse: Add smooth camera movements to your adventure-filled films.
Nightshot: The Osmo Pocket detects and illuminates low-lit scenes and brighten your photographs automatically.
Pro-mode: Manually adjust camera parameters and adjust your exposure.
DJI Mimo: Your one-stop robust editing suite to enhance your content with a professional touch.
Specifications:
Lightweight & portable
Mechanical stabilisation
4K 60fps video
Intelligent shooting
140-min battery life
Aperture of f/2.0